Today we have an idea for a loft style house decorated with bare cement work. It is considered another style of house that many people love with its beautiful charm from revealing the raw material surfaces giving natural beauty and uniqueness. Anyone who is wanting to design a house, let's see…
Architect : Srijit Srinivas – ARCHITECTS
Area : 232 sq.m.
Year : 2020
Photo : Justin Sebastian Photography
White Skube House House size 232 square meters, airy and cool.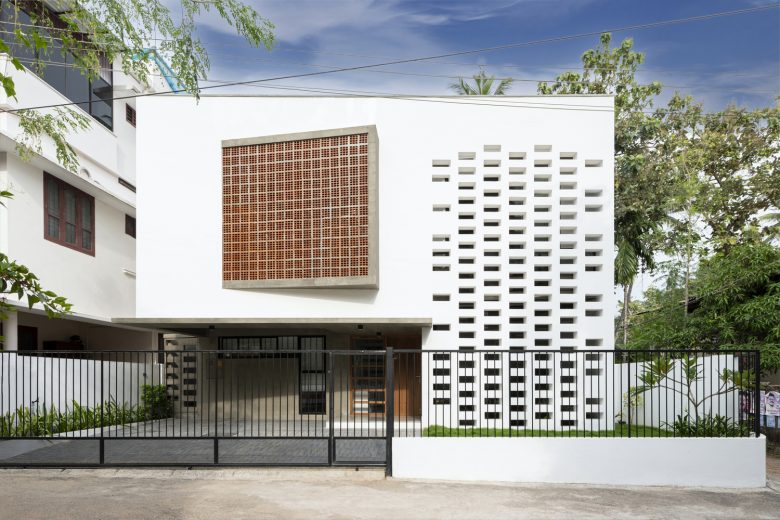 .
Unique design and bright white paint throughout the entire exterior.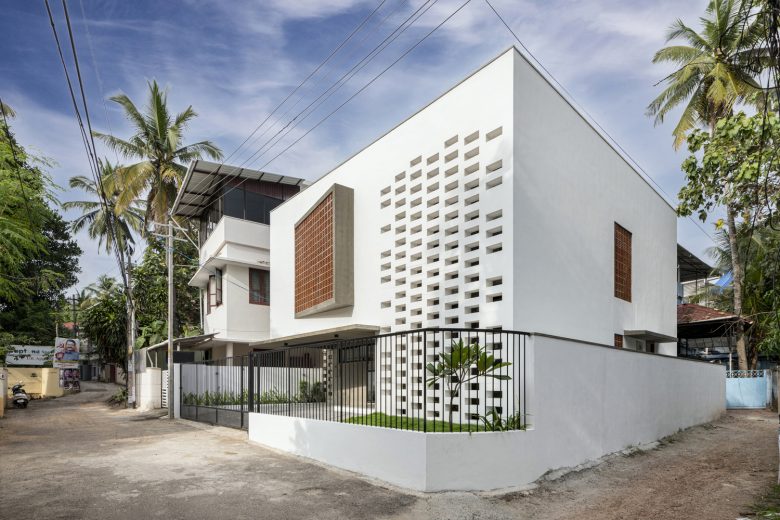 .
Double layer "vertical and horizontal" design with small ventilation holes.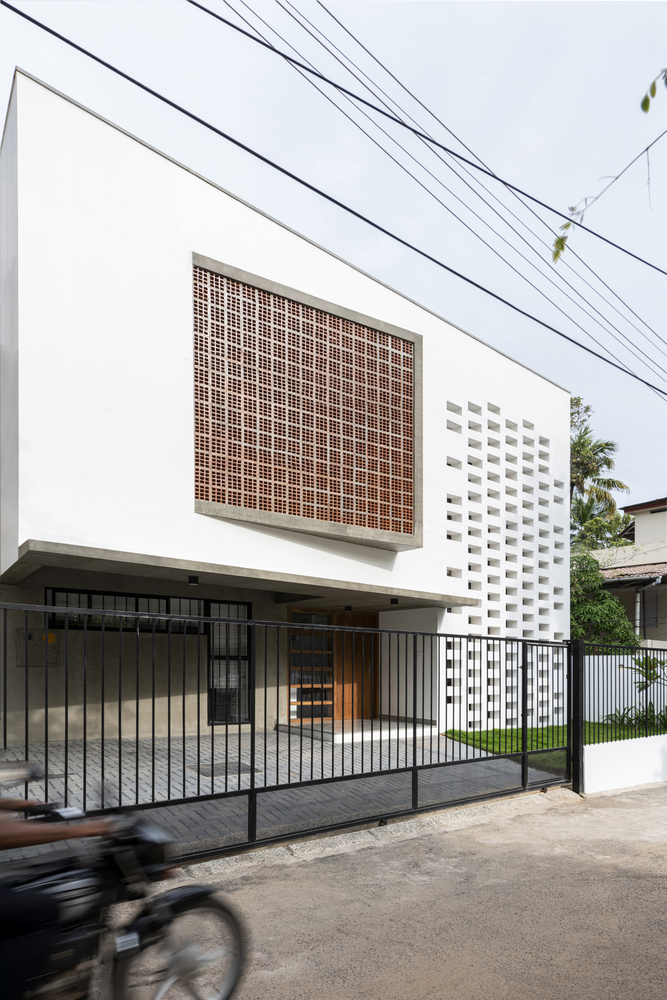 .
The restaurant has a small garden. Two open to green areas full of life.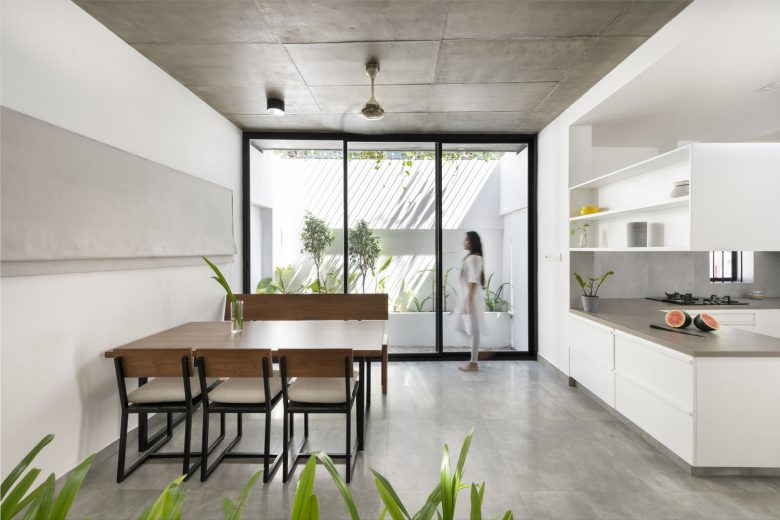 .
dining area Simple and airy design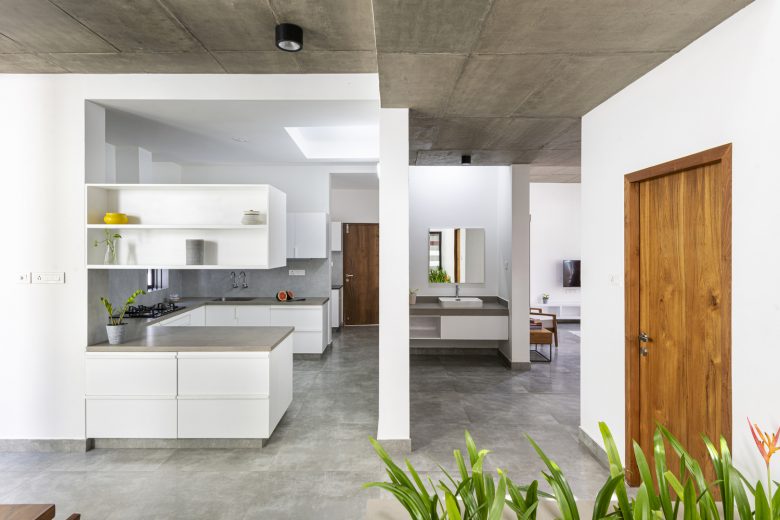 .
The ceiling and floor are covered with brick blocks.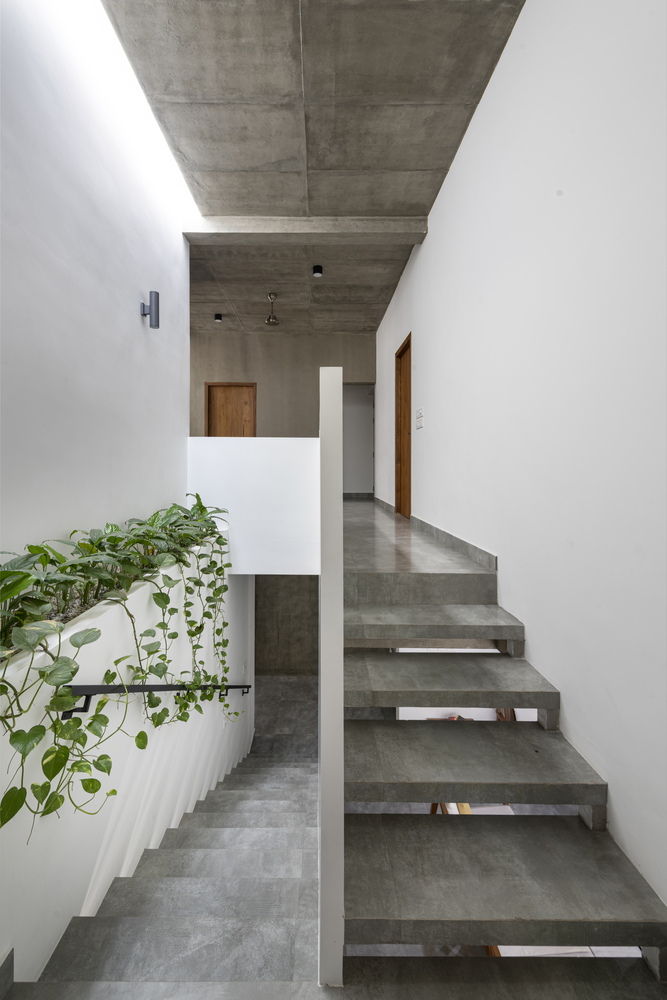 .
The small garden at the back of the house opens directly to the outside thanks to the skylight above.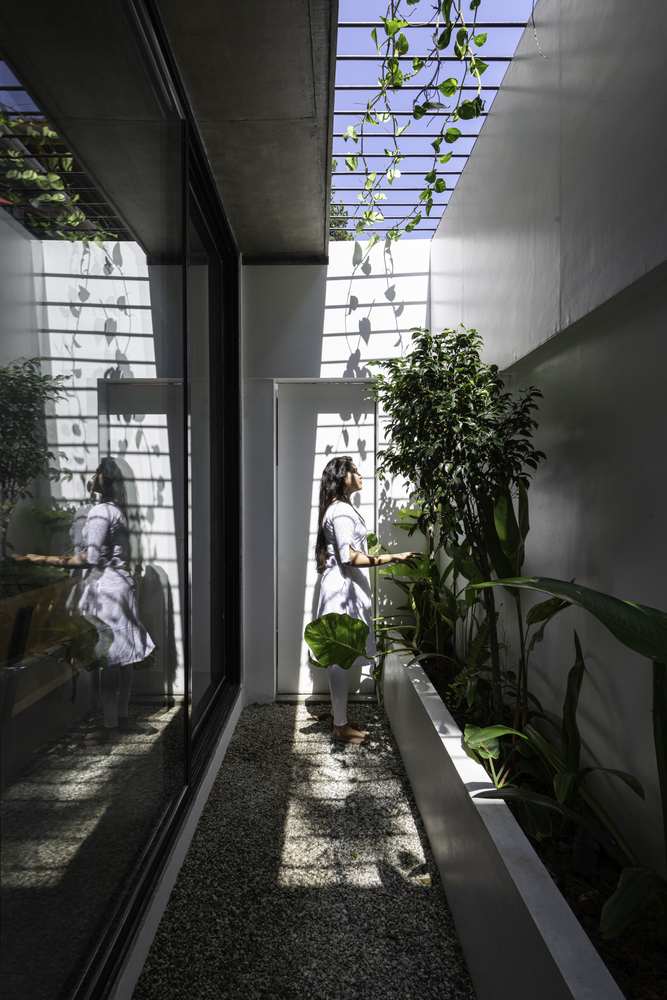 .
Openings are placed in the ceiling to allow more air and light to enter the house.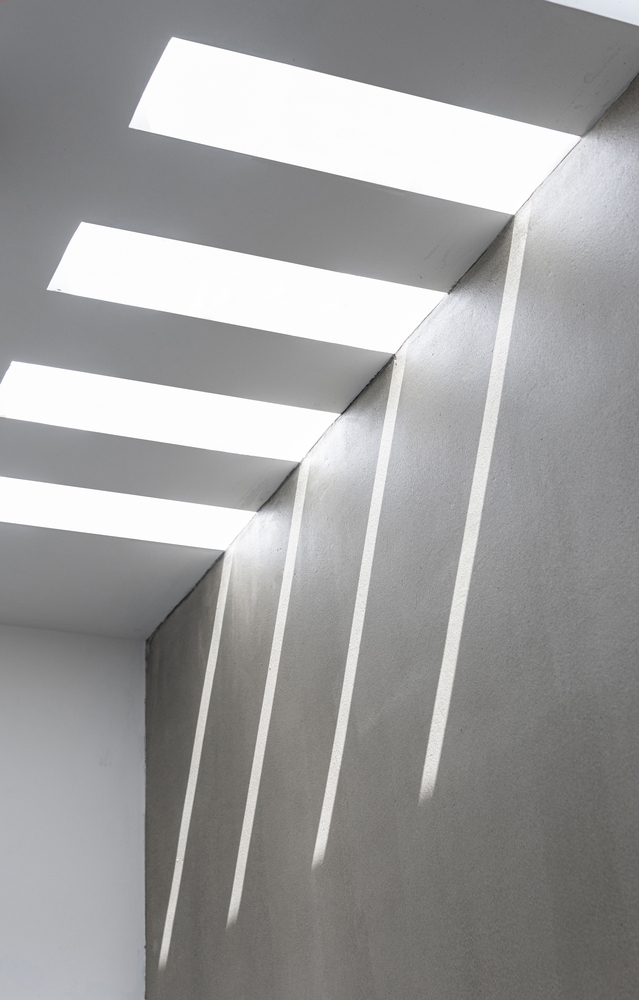 .
Doorless design between common areas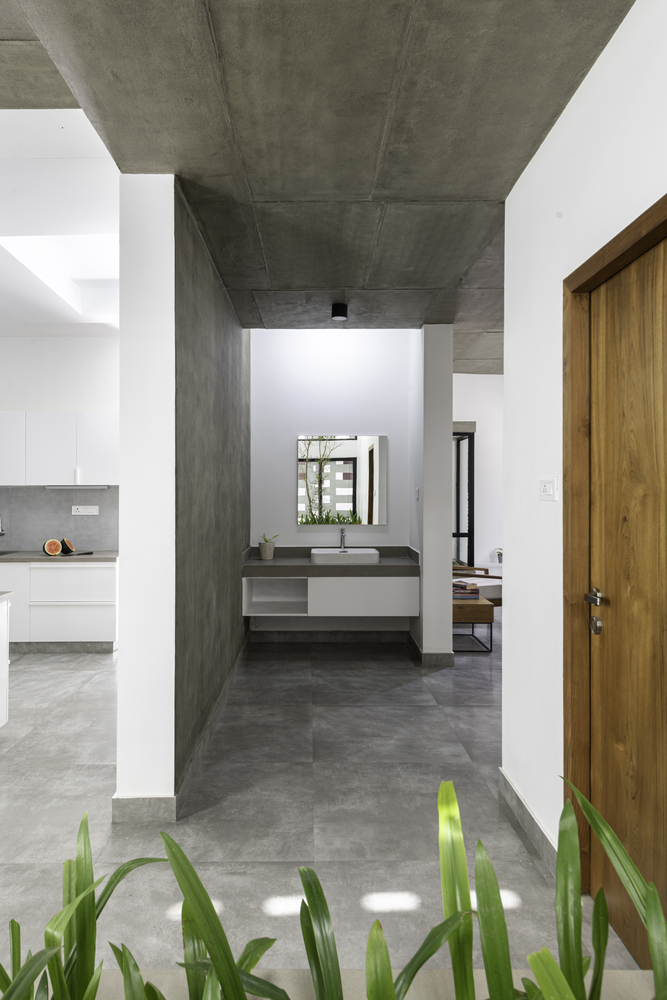 .
Concrete stairs, between each step there is a gap.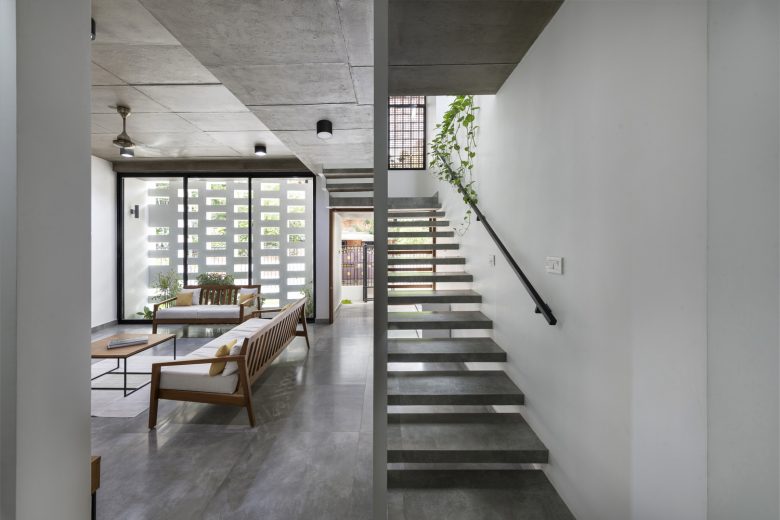 .
Green trees were also planted along the corridors on each floor.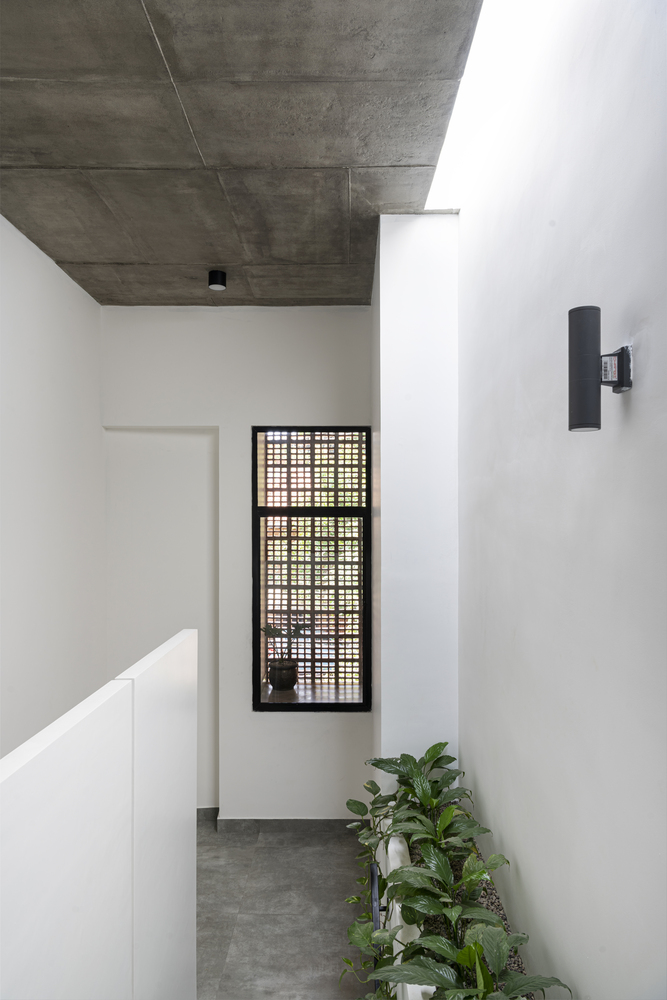 .
The room is spacious and comfortable. simple and neat furniture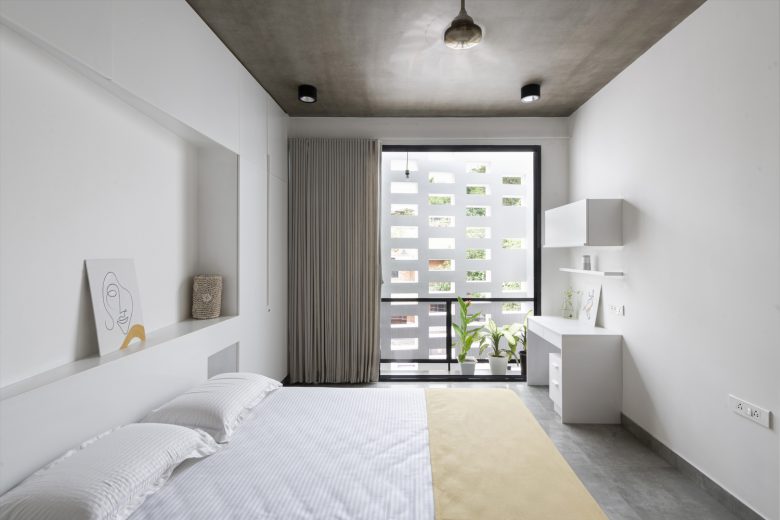 .
The walls of the house are painted white to reduce their ability to absorb heat.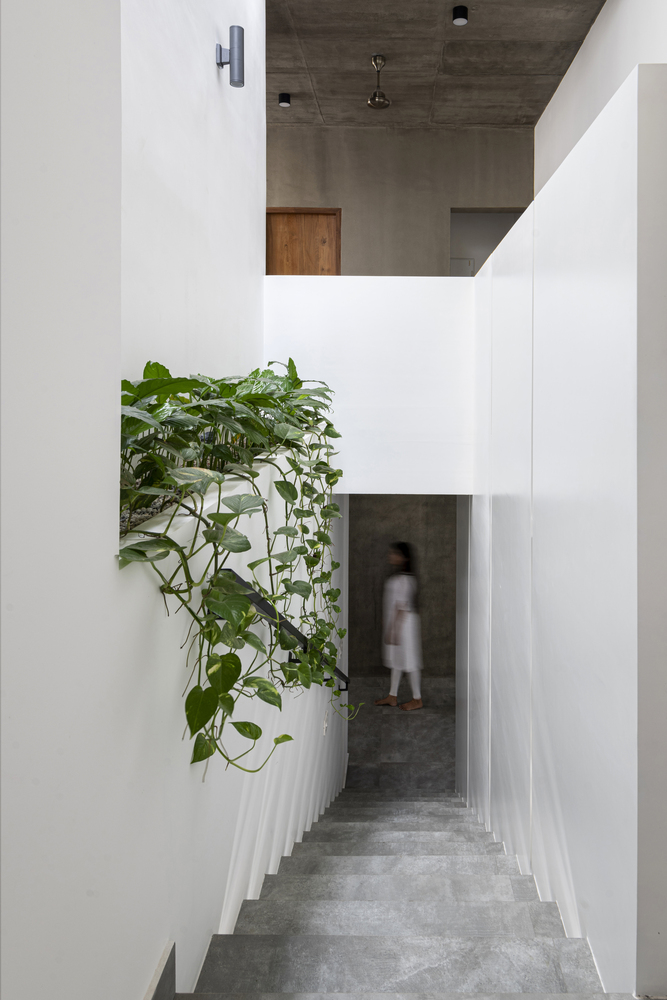 .
Skylights placed in the house add light to the house.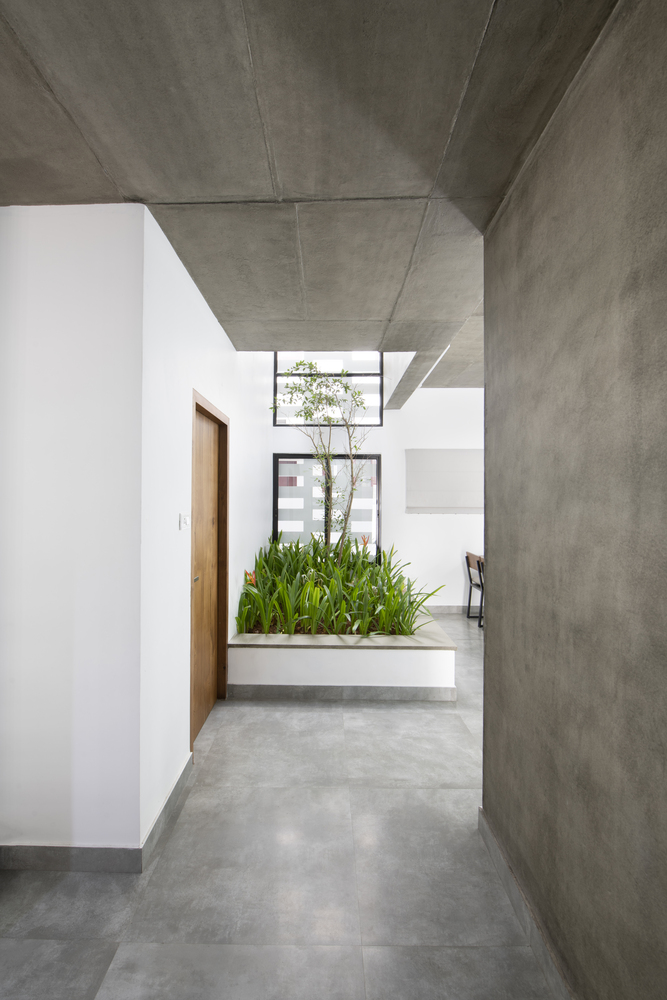 .
A small garden connects the living room to the roadside area outside.
.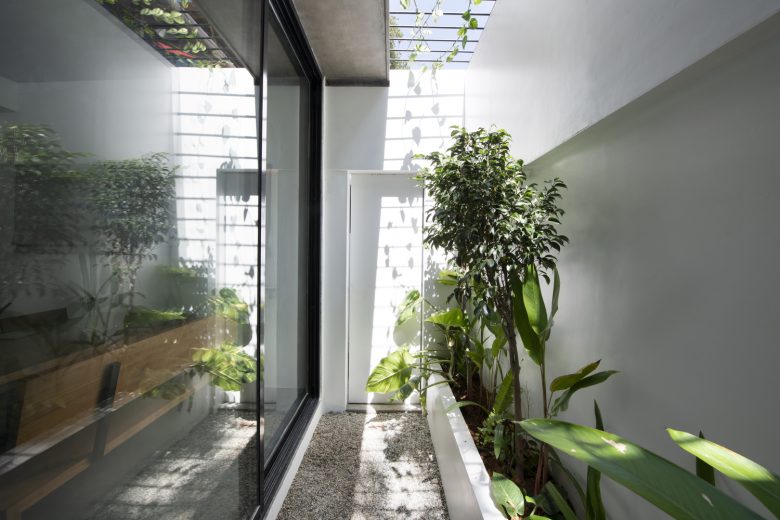 .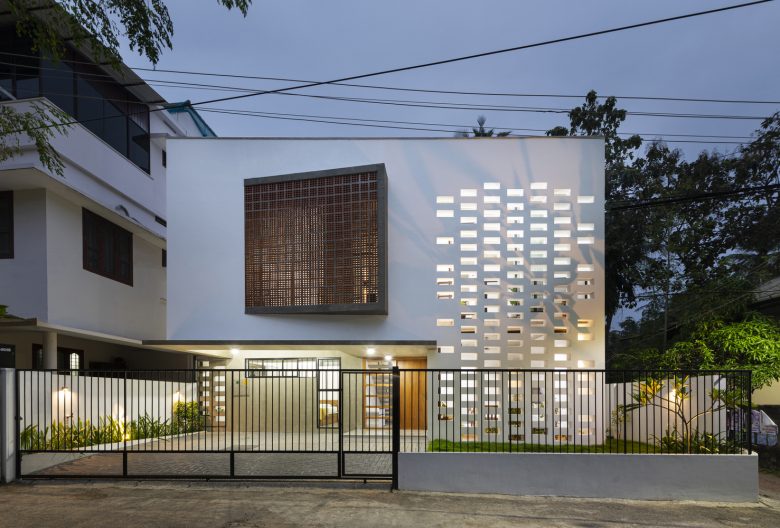 .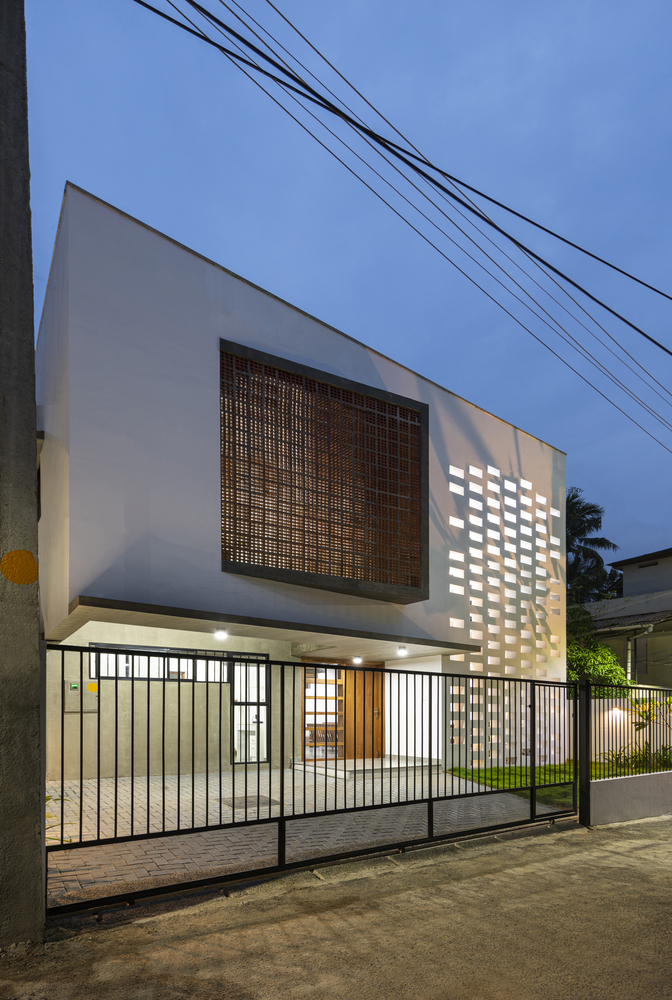 .
plan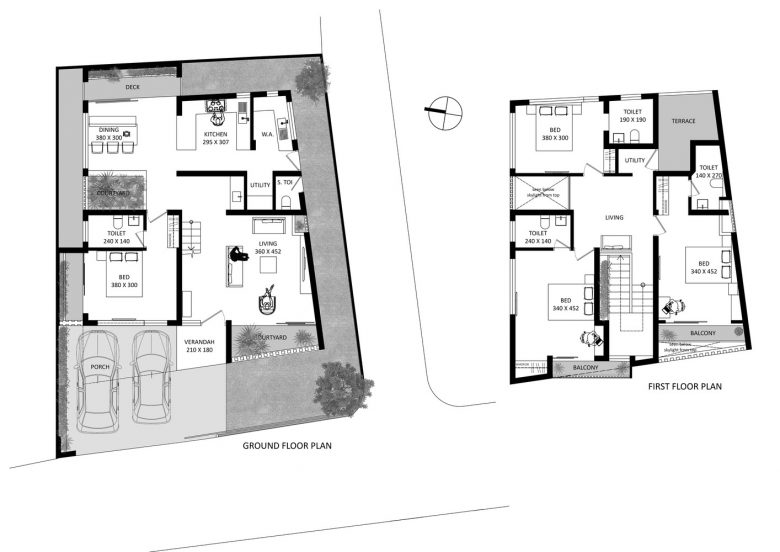 .
Cr. Archdaily