It took two hours for the rescue team to rescue the 3-meter-long python that was tightly wrapped around the top of a power pole that wouldn't come down.
According to the Daily Mail, the python appeared to have climbed the pole to catch the birds standing on the wire.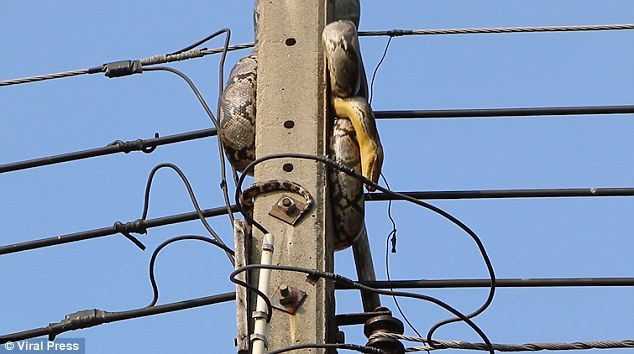 The python climbed the pole probably to hunt birds.
Locals in Chachoengsao, Thailand, panicked when they saw the scene, fearing that the python could cause an explosion that would cut power.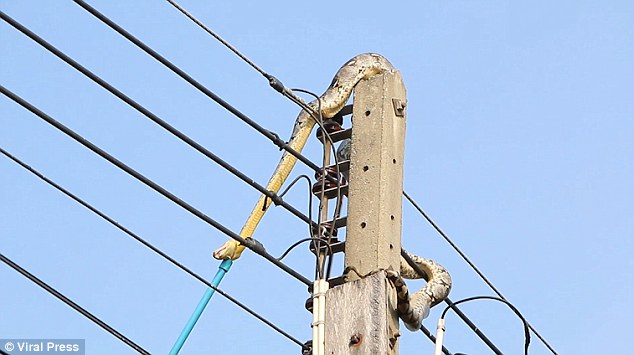 Rescuers used long sticks to try to pull the python down.
Veterinarians had difficulty catching the python, even when one man put a rope around its neck and two others took it down with a long stick. After turning off the power, they used a cherry-picking stick to hang it over the python's head. The whole process of pulling the python down took up to two hours.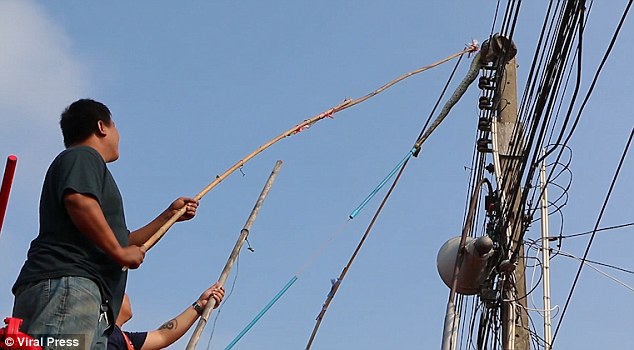 The stubborn python probably prefers to be on the pole.
The video, captured by local reporter Arnon Wanitpongpiche, shows the struggle between the rescuer and the python.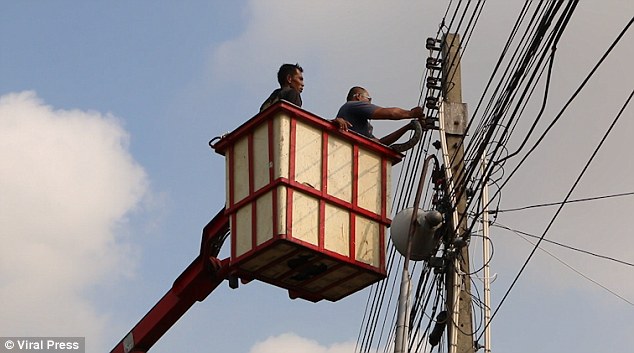 It took the rescue team two hours to rescue the python.
"I was watching TV when my wife said there was a python out there. She wanted me to chase it away but I refused and called for help," said Somchai Somboon, a witness. "The danger lies in the fact that it can cause explosions and fires. The python seems to like being up there and doesn't want to come down."
Aid workers from Bangwuakanarak council took the python to the ground and put it in a sack. The python was released in a bush a few kilometers away and away from a residential area.