Architects: spacetime
Photographs: Soopakorn Srisakul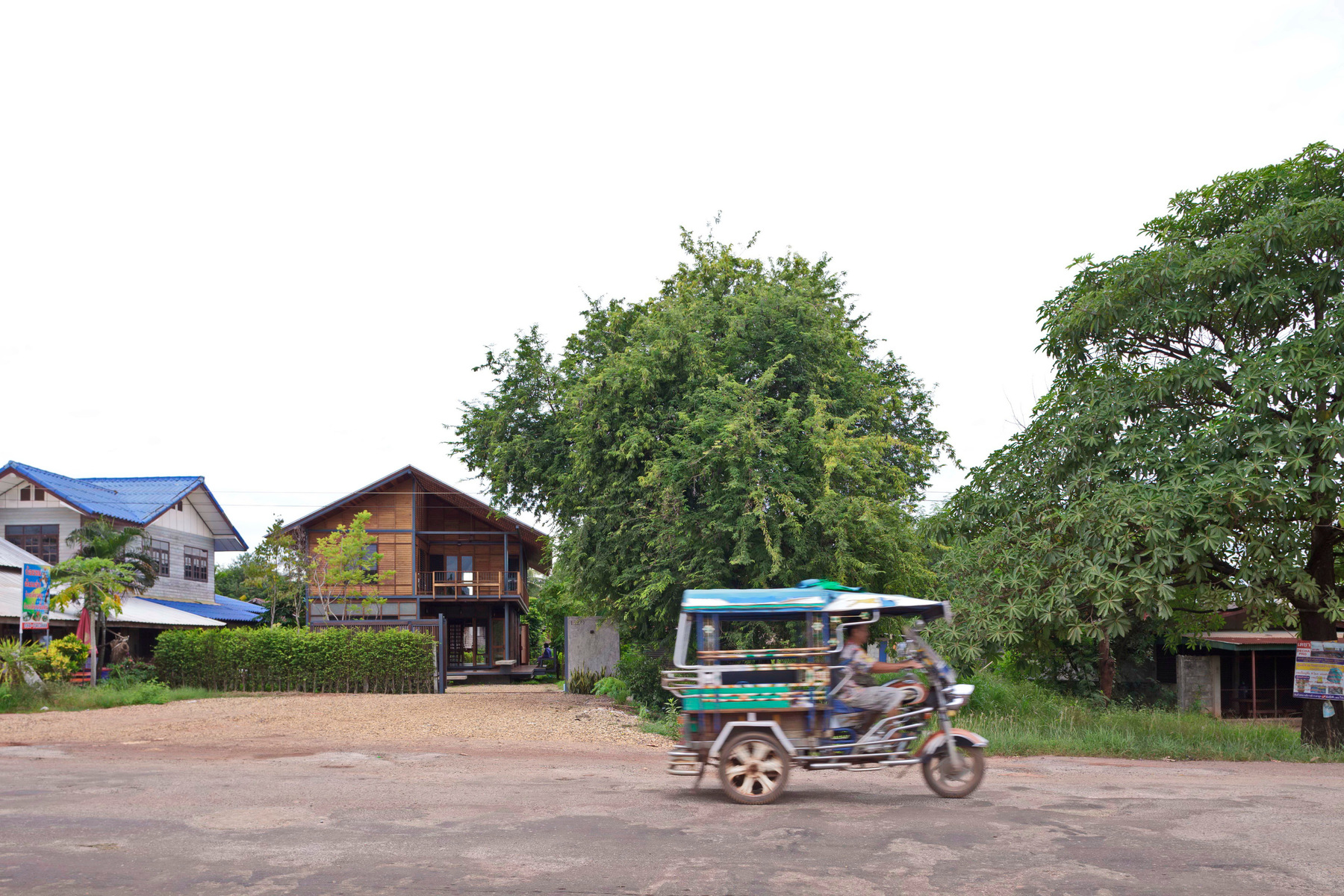 The first floor boasts an airy hallway likened to ground-level living spaces of the house-on-poles design.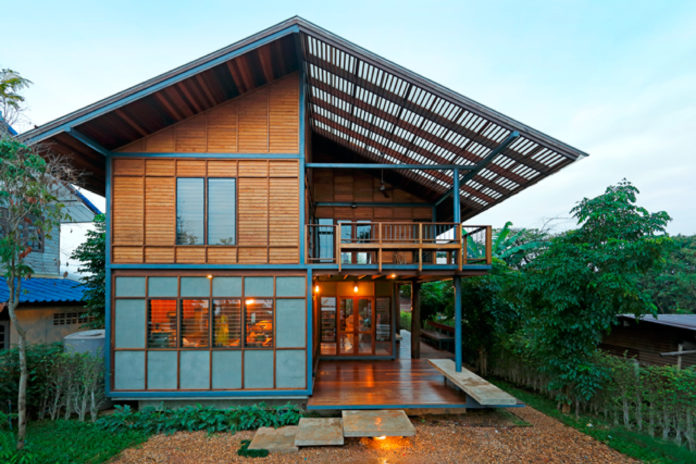 The exterior walls are crafted of timber in clapboard patterns alternating with glass Louvre windows and fiber cement boards.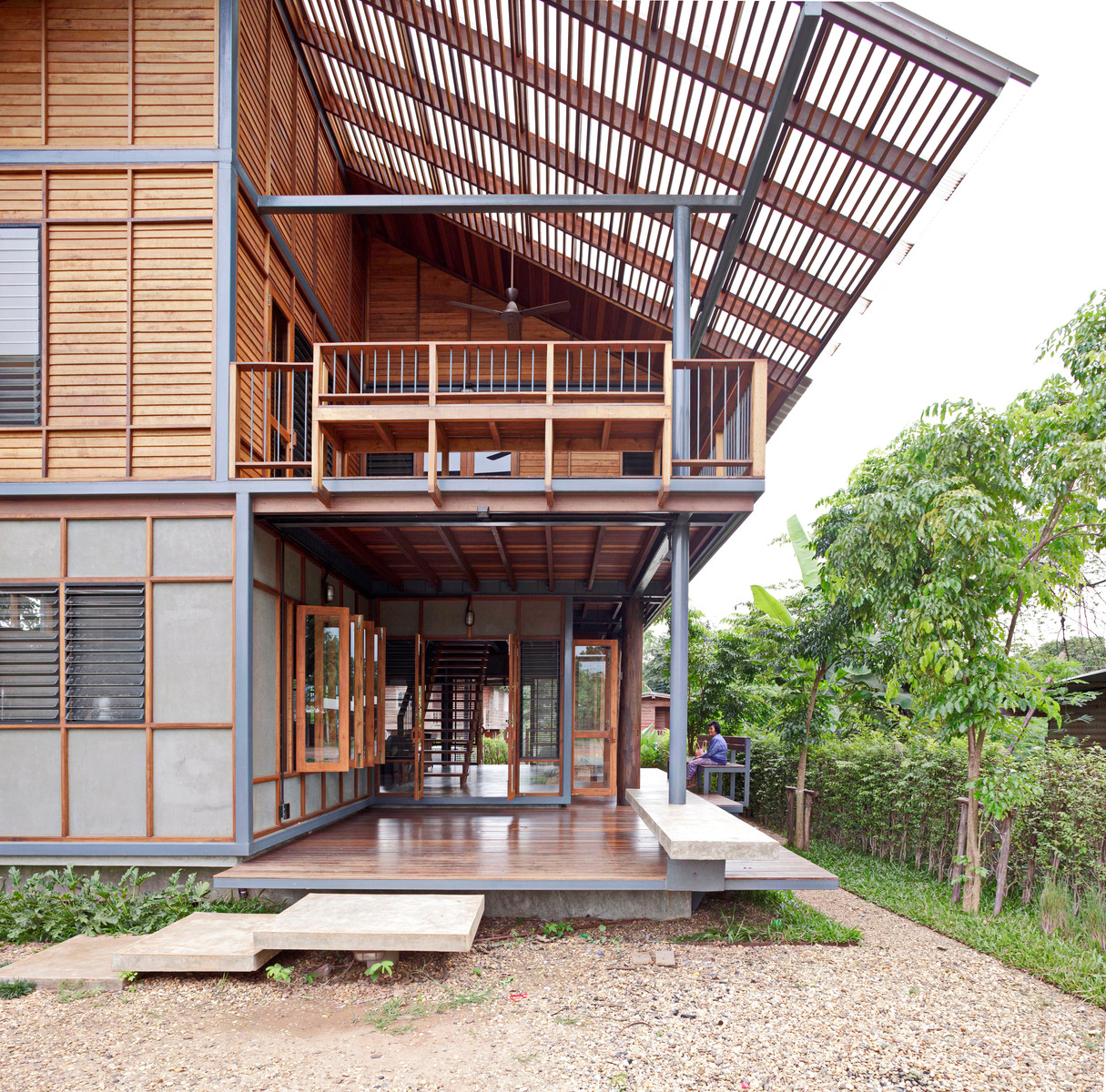 The three types of building supplies were chosen for their simple, clean appearances.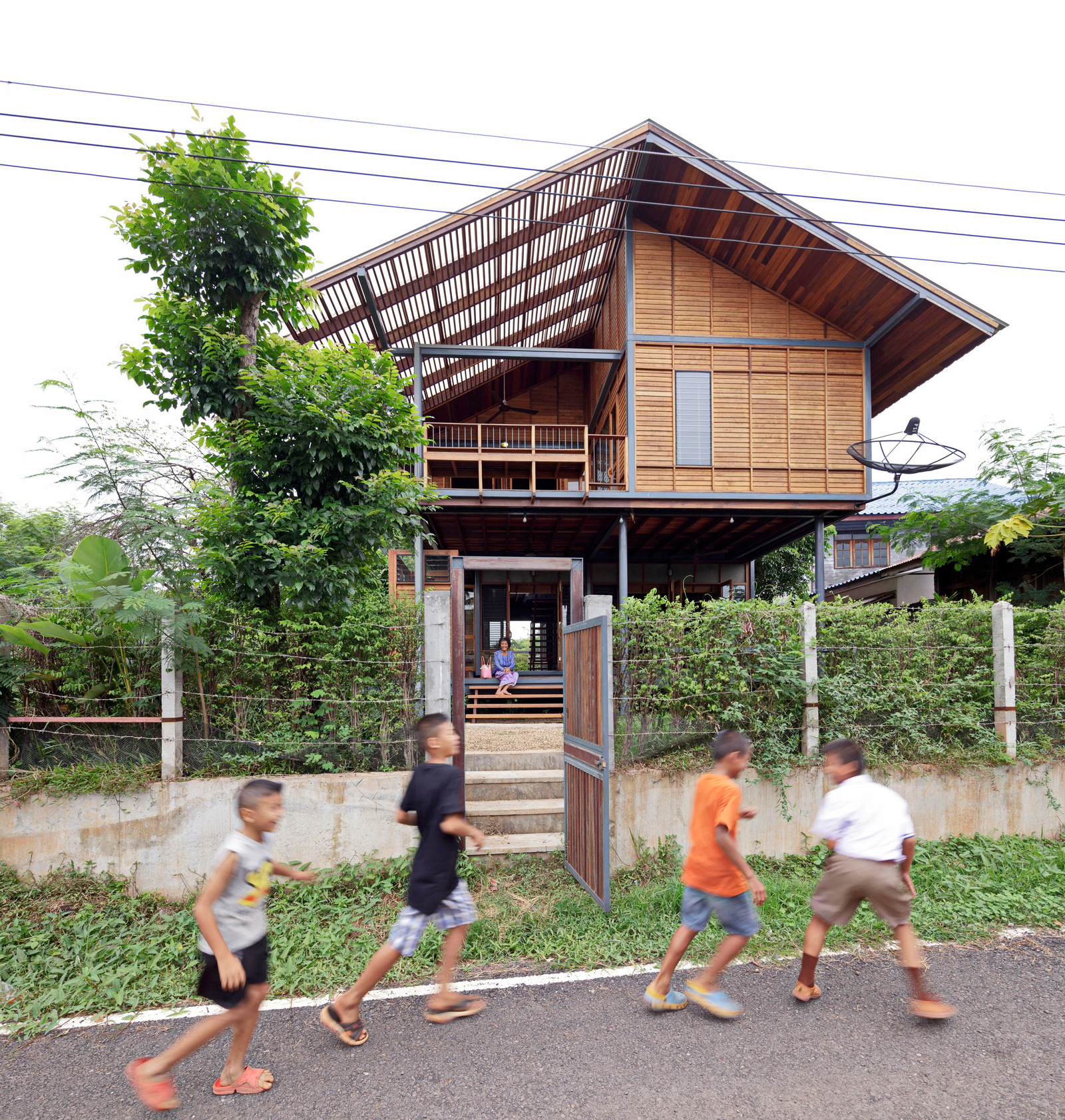 This countryside home in Udon Thani stands in peaceful harmony with the rural landscape.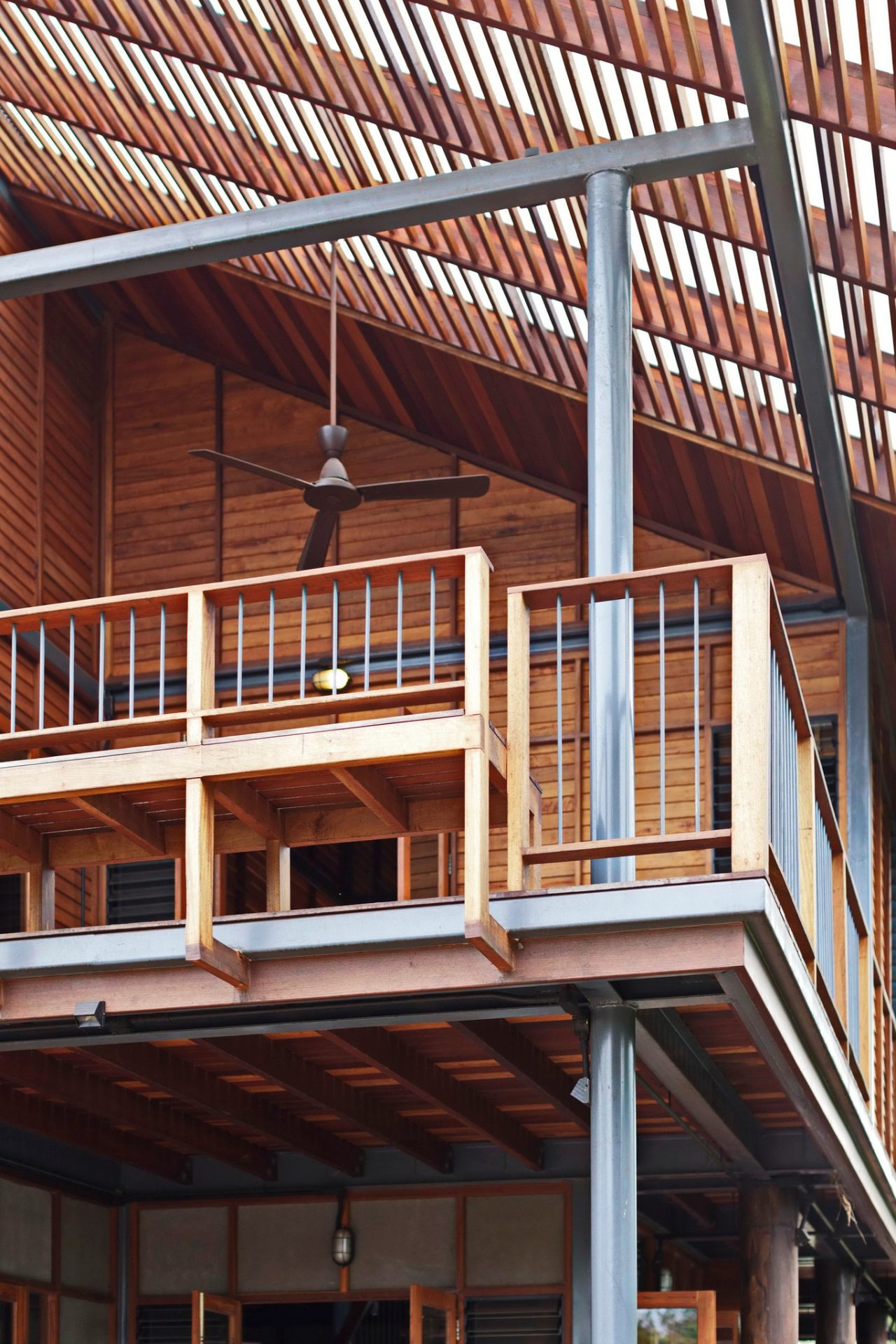 The hedge along the perimeter wall is kept at the right height to ensure unobstructed views of indoor and outdoor spaces.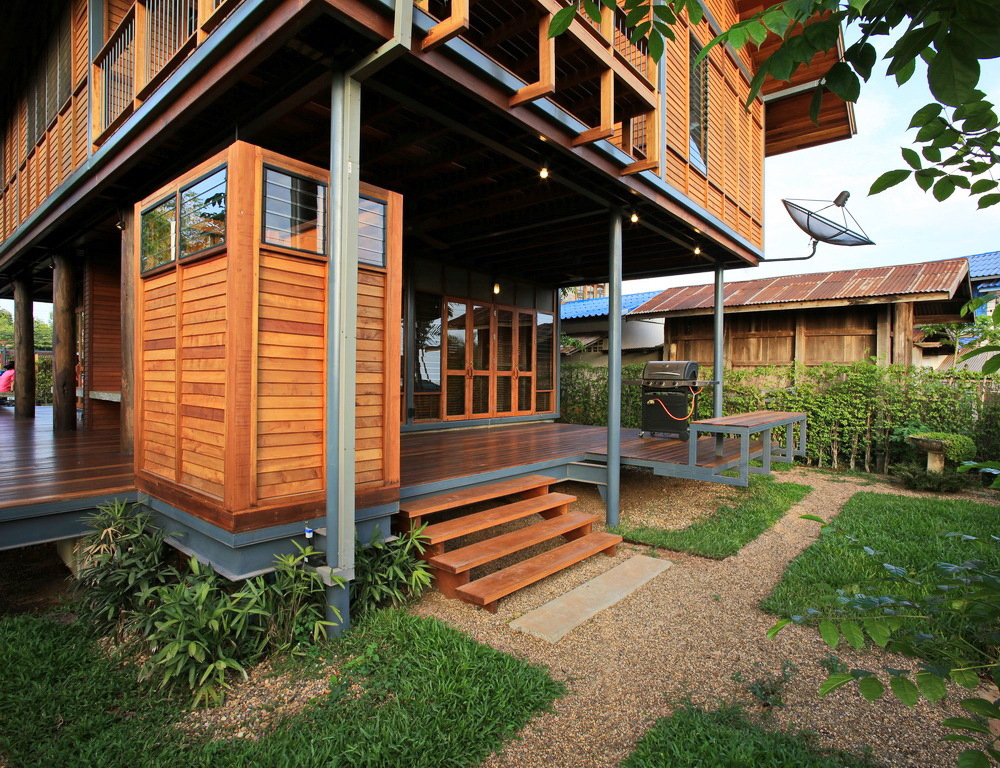 The front and rear balconies look out over the lush countryside. The ground floor and nearby patios offer visual continuity to the garden and surrounding environment.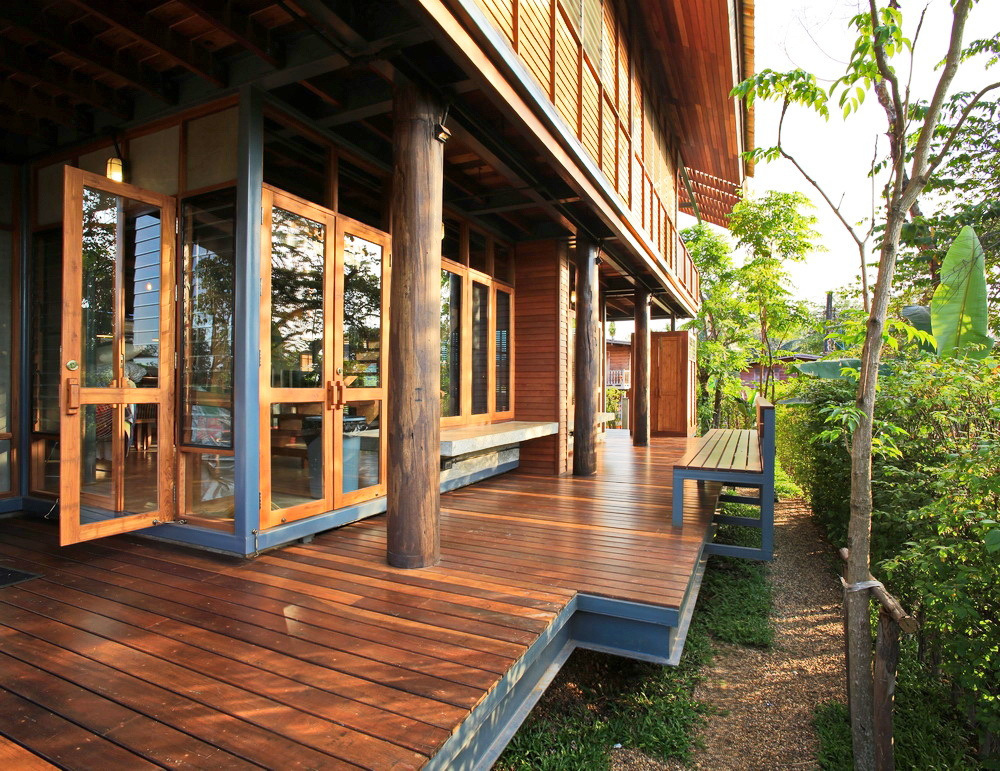 The front façade overlooks a playground frequented by children from within the neighborhood.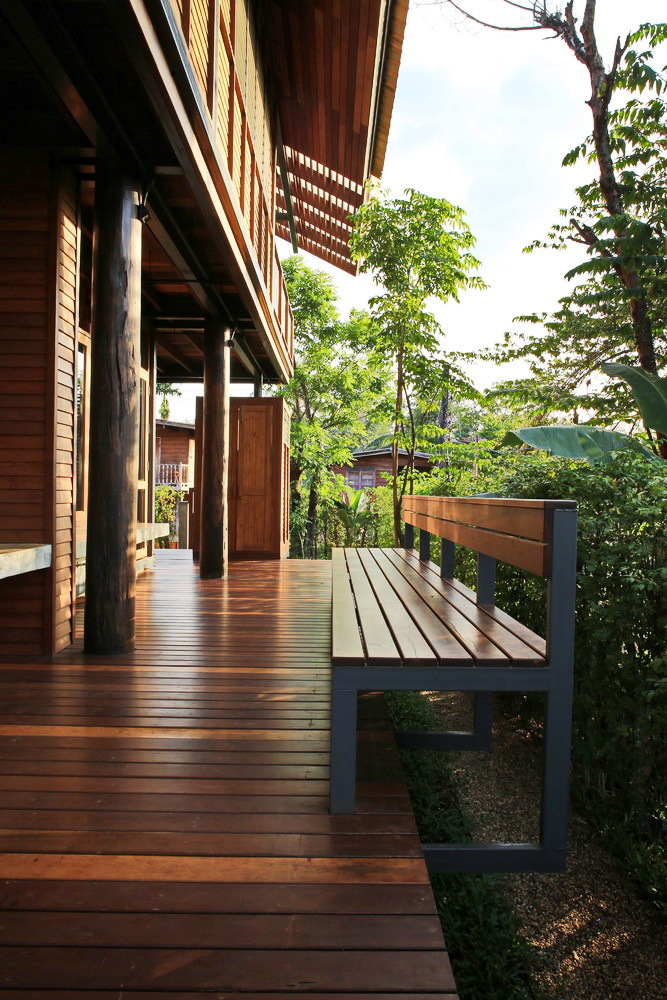 This countryside home in Udon Thanirepresented a juncture where "Vernacular" and "Contemporary" styles were married.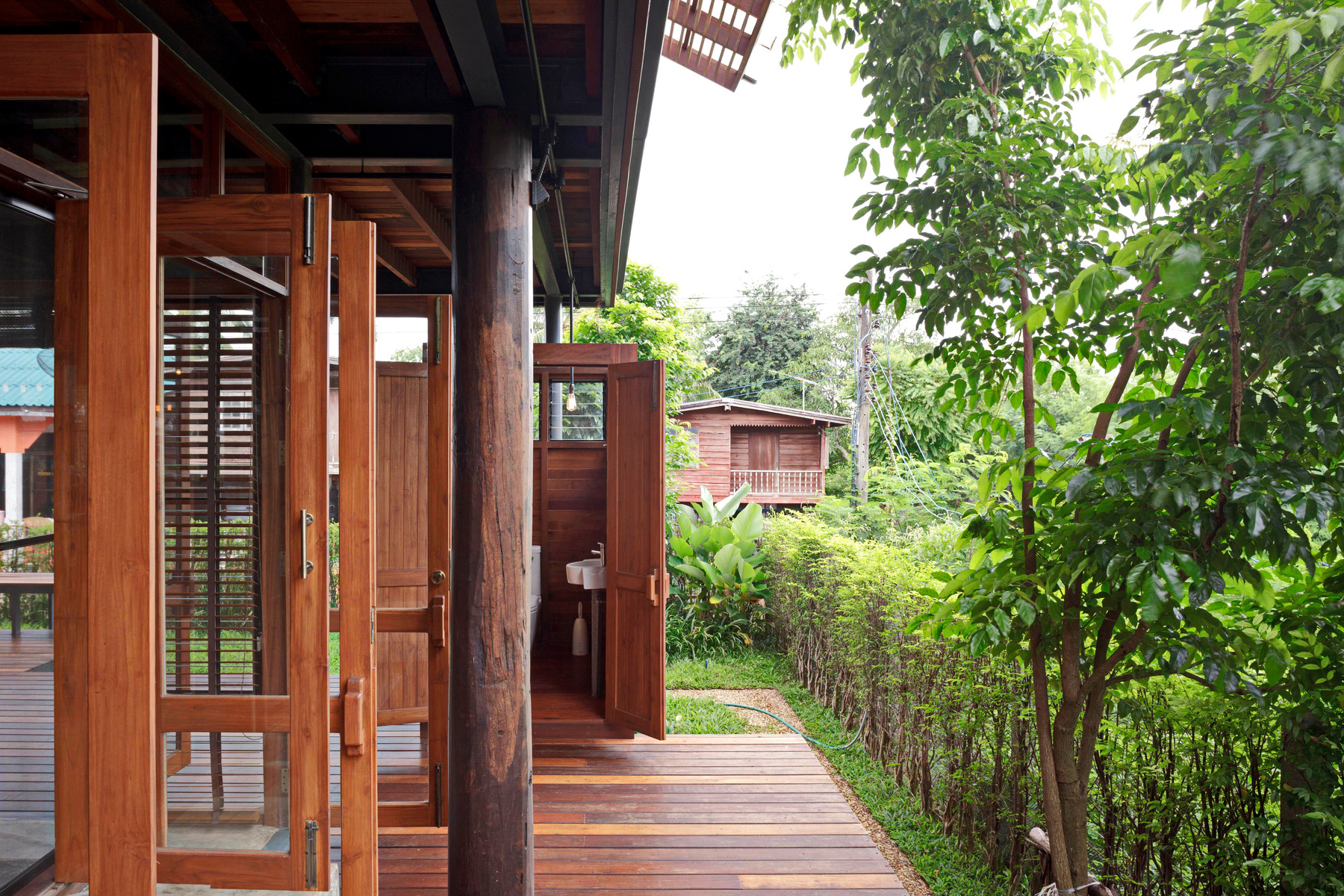 The house main frame was crafted of H-shaped steel beams for strength and durability. Only after that were other features added to achieve charming vernacular appeal.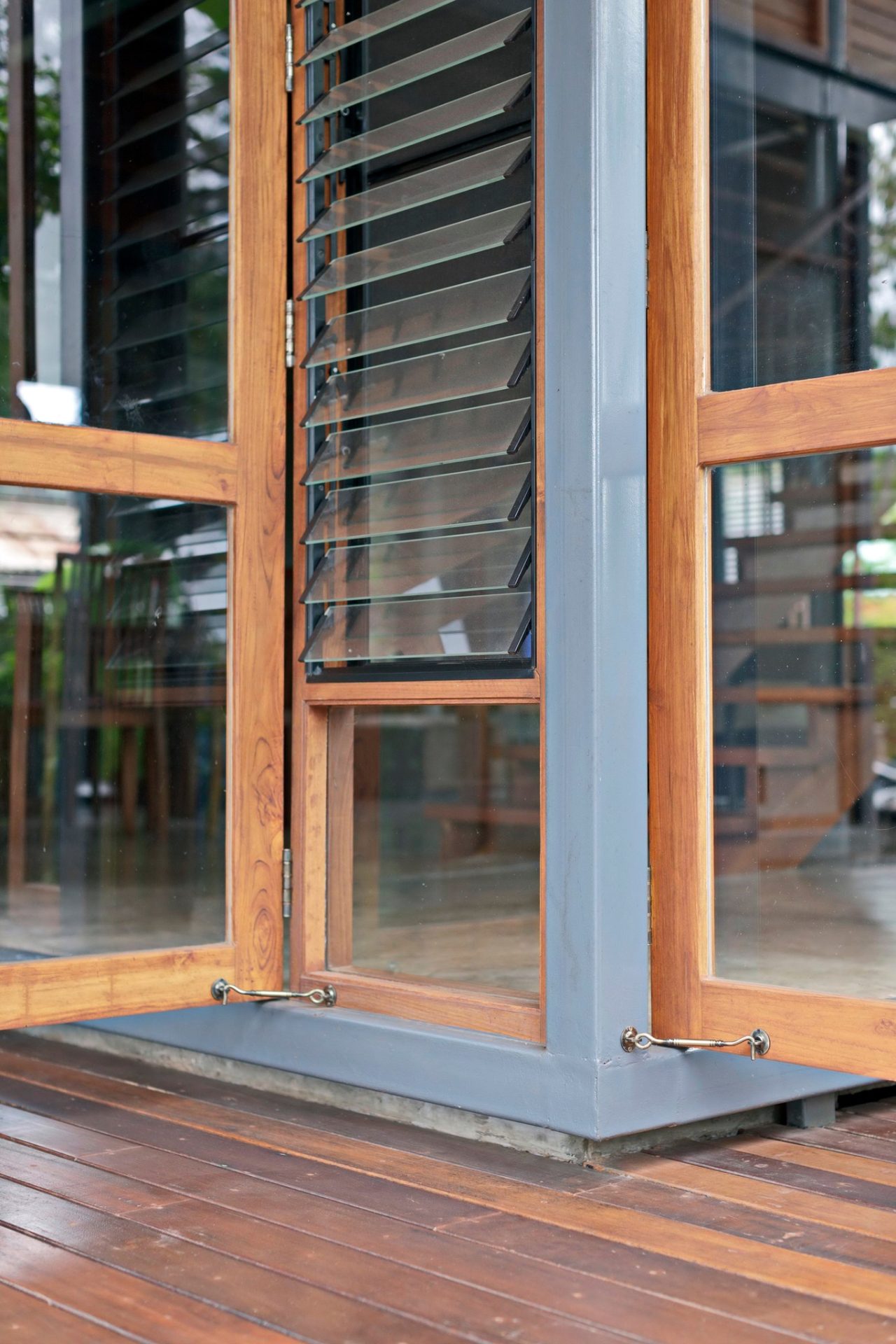 On top of its pleasantness, the house was created for easy, comfortable living, physically and mentally.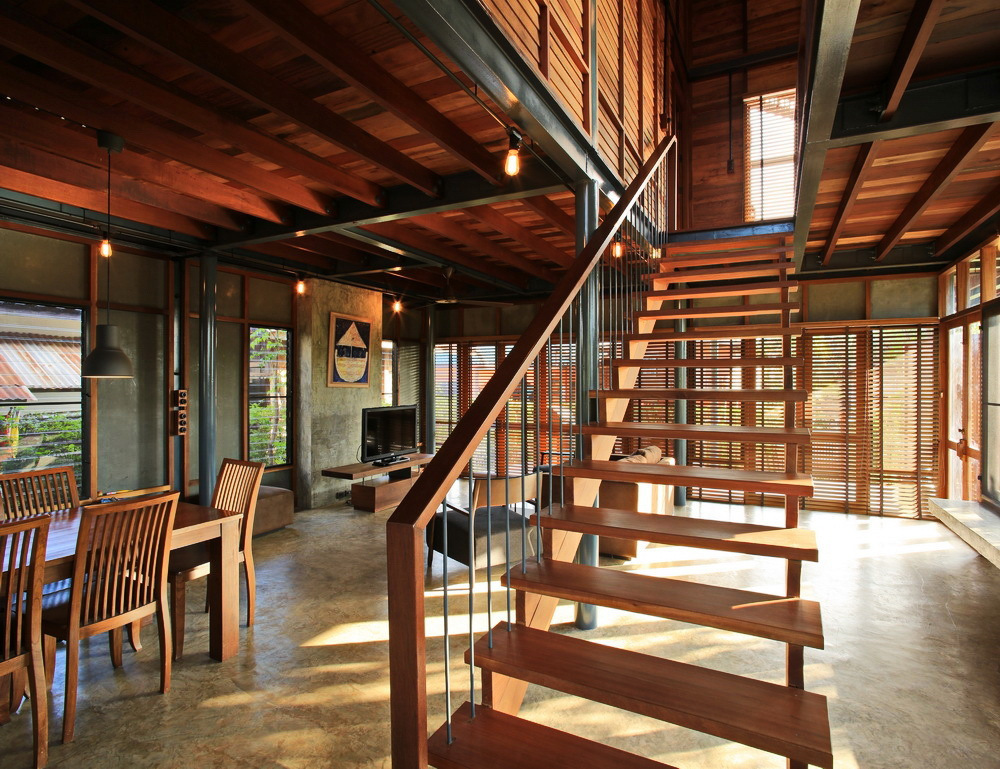 .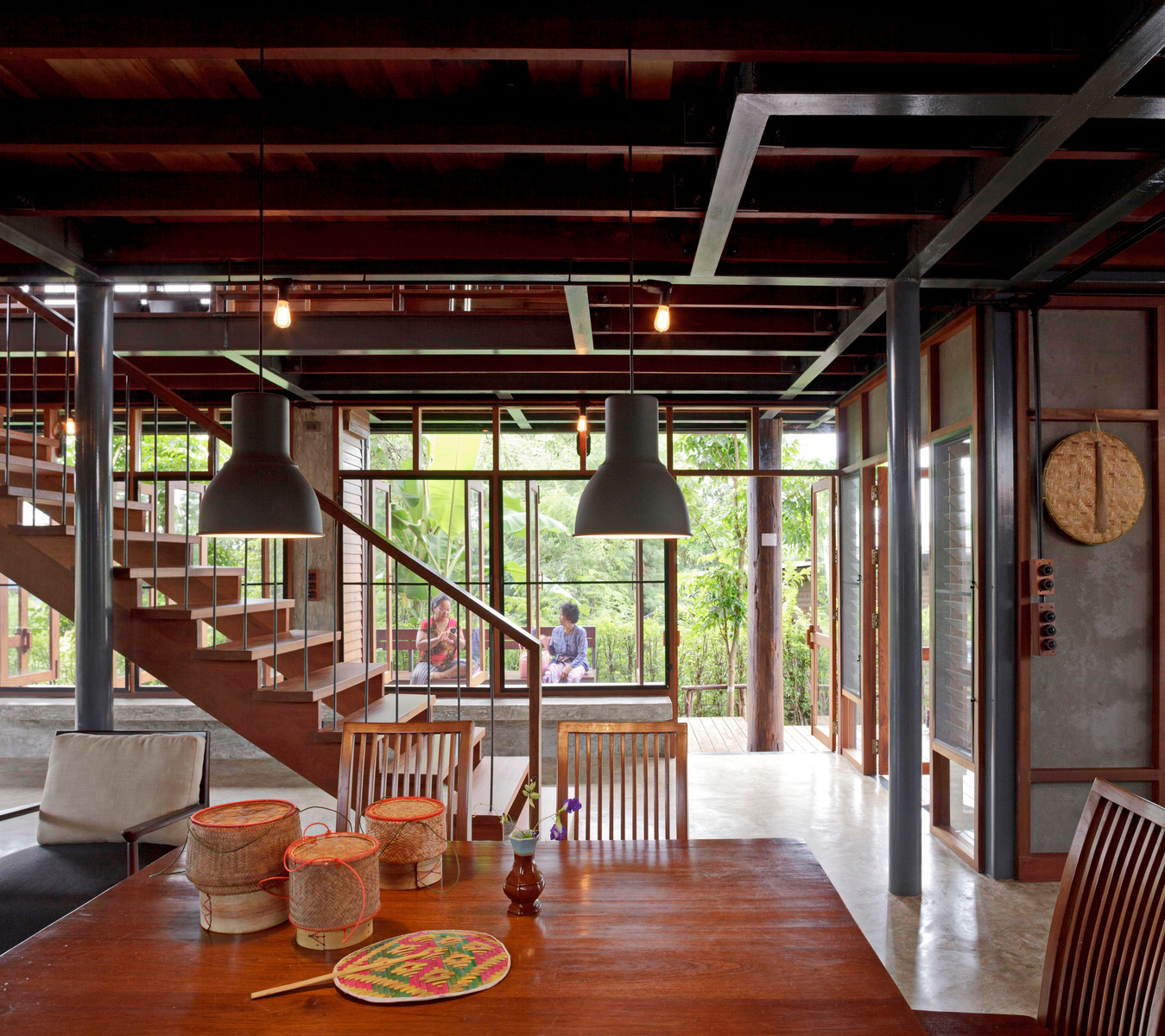 .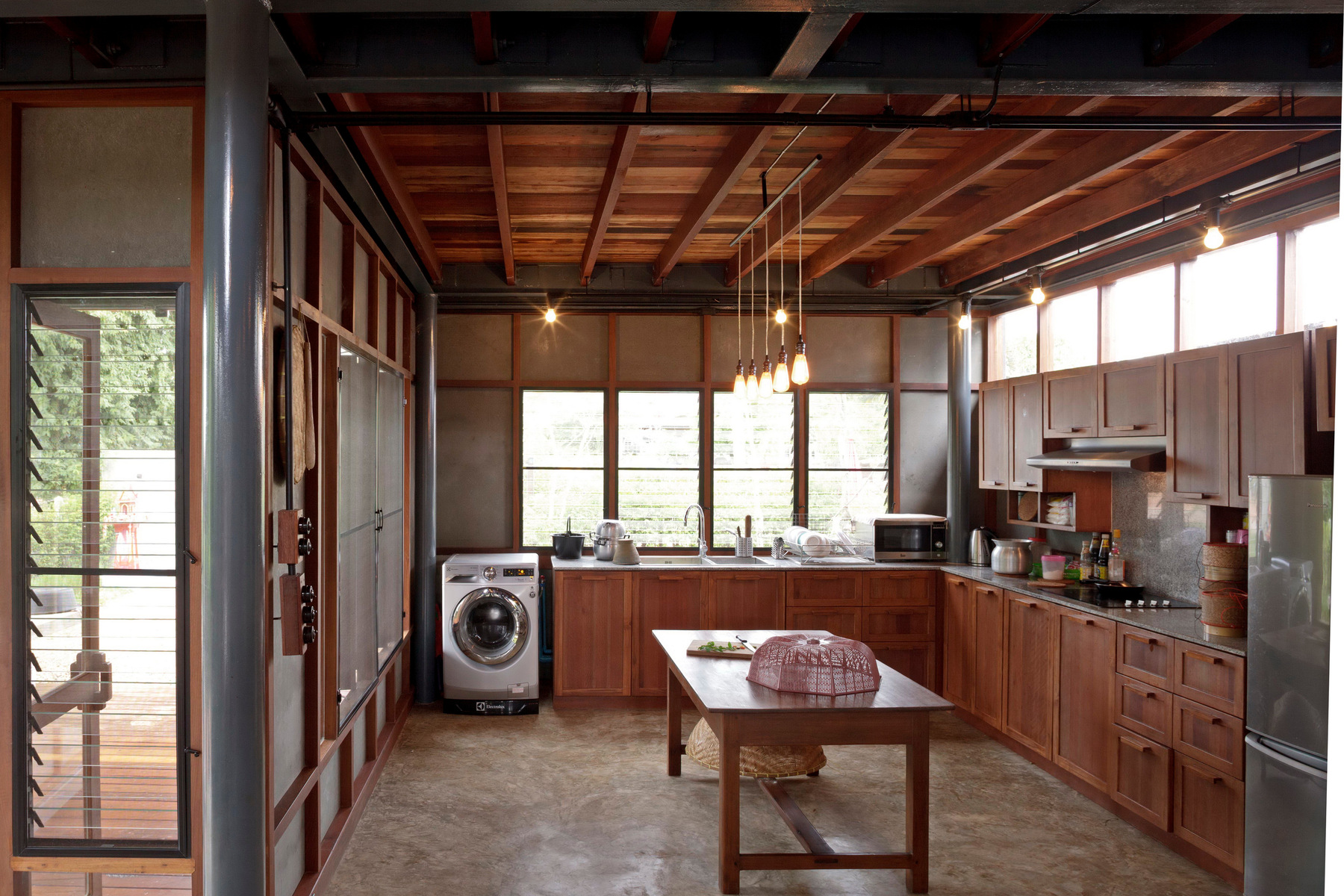 .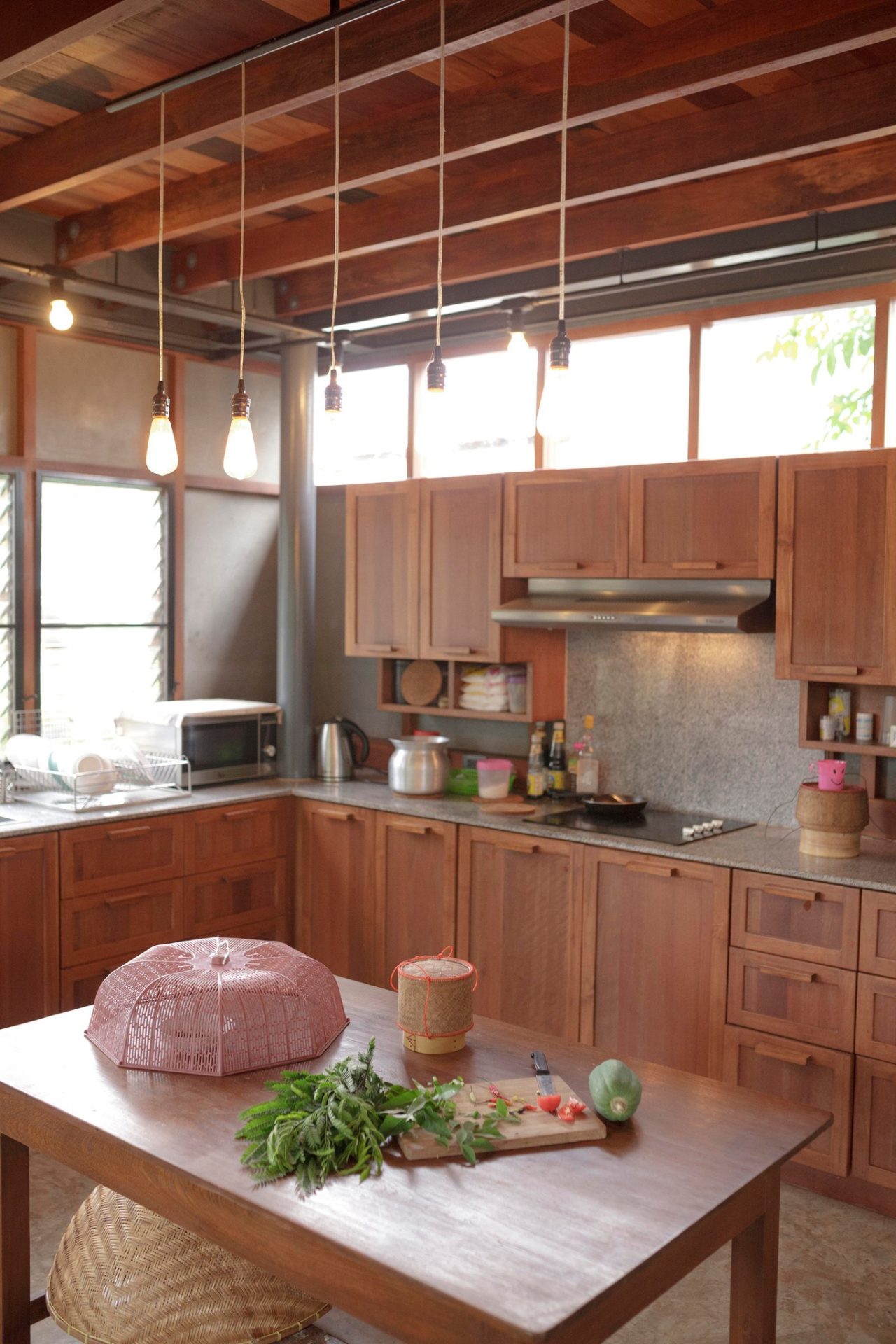 .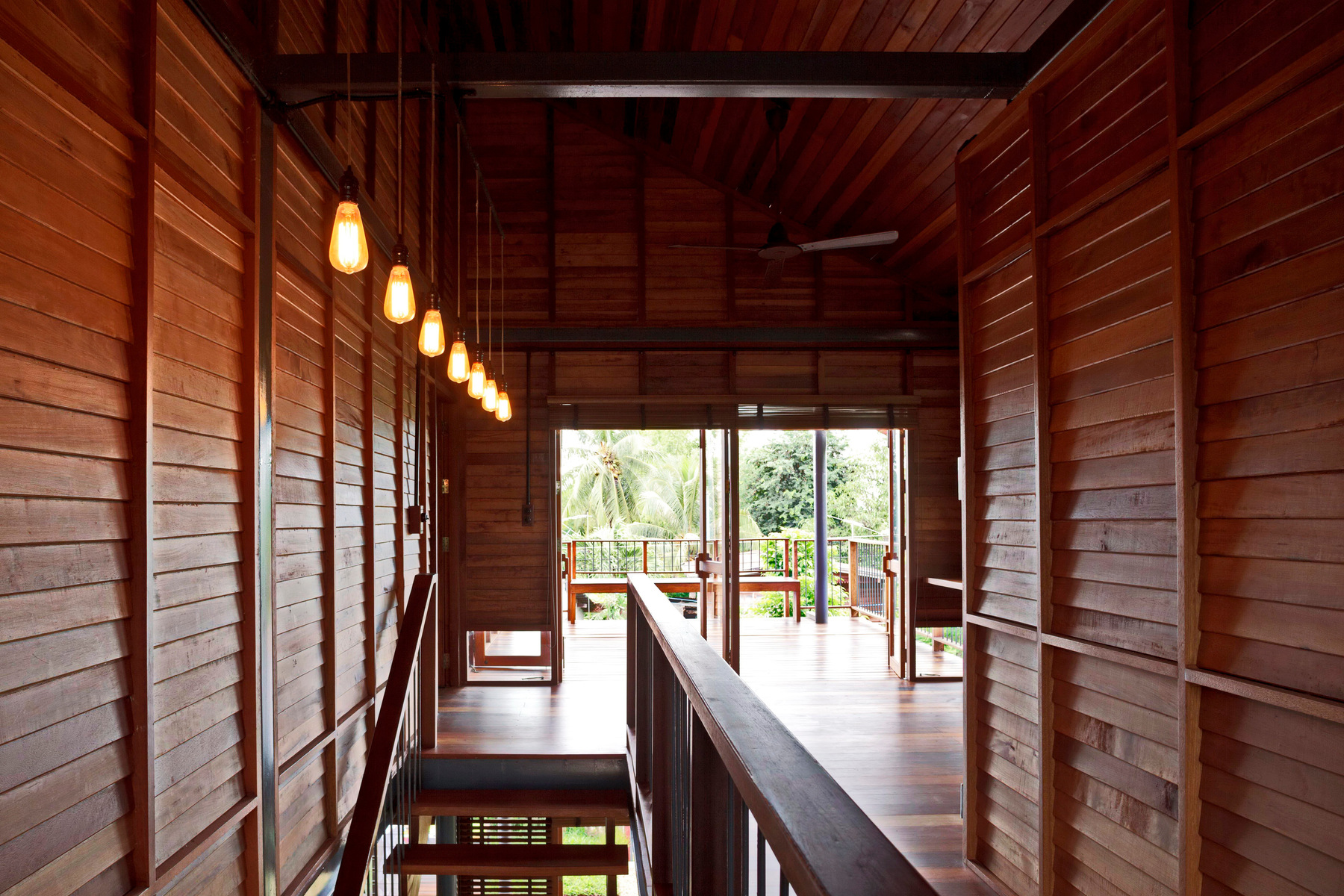 .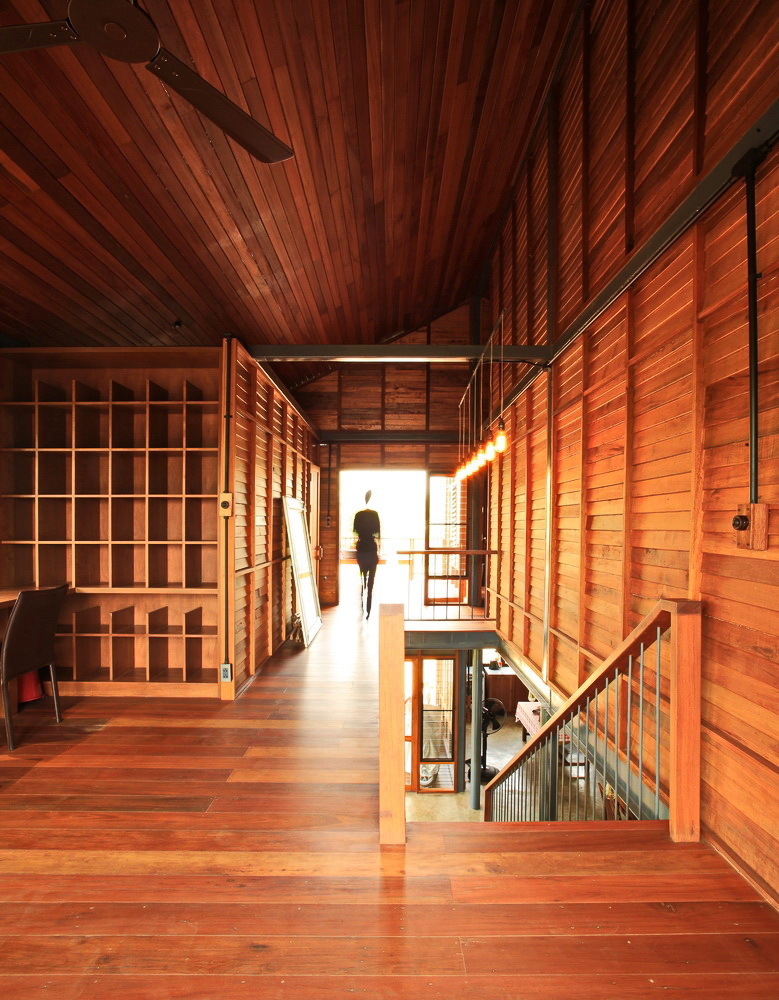 .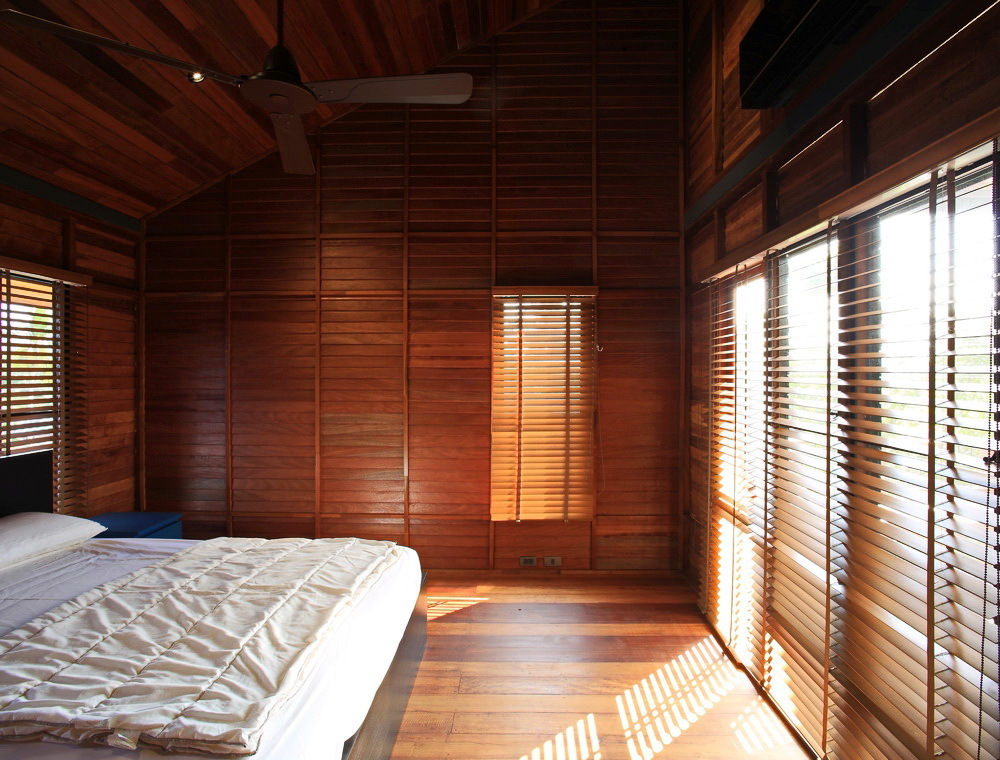 .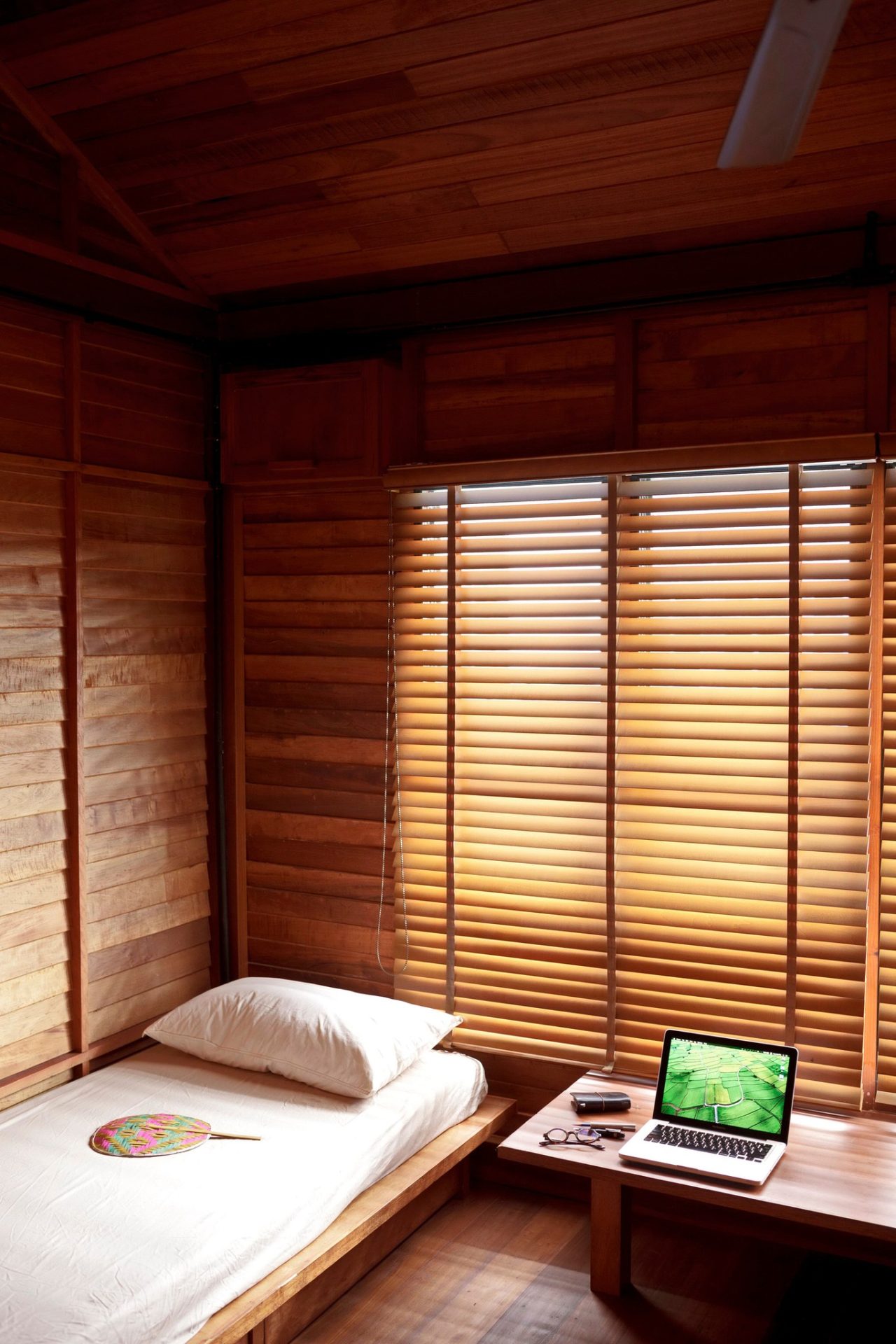 .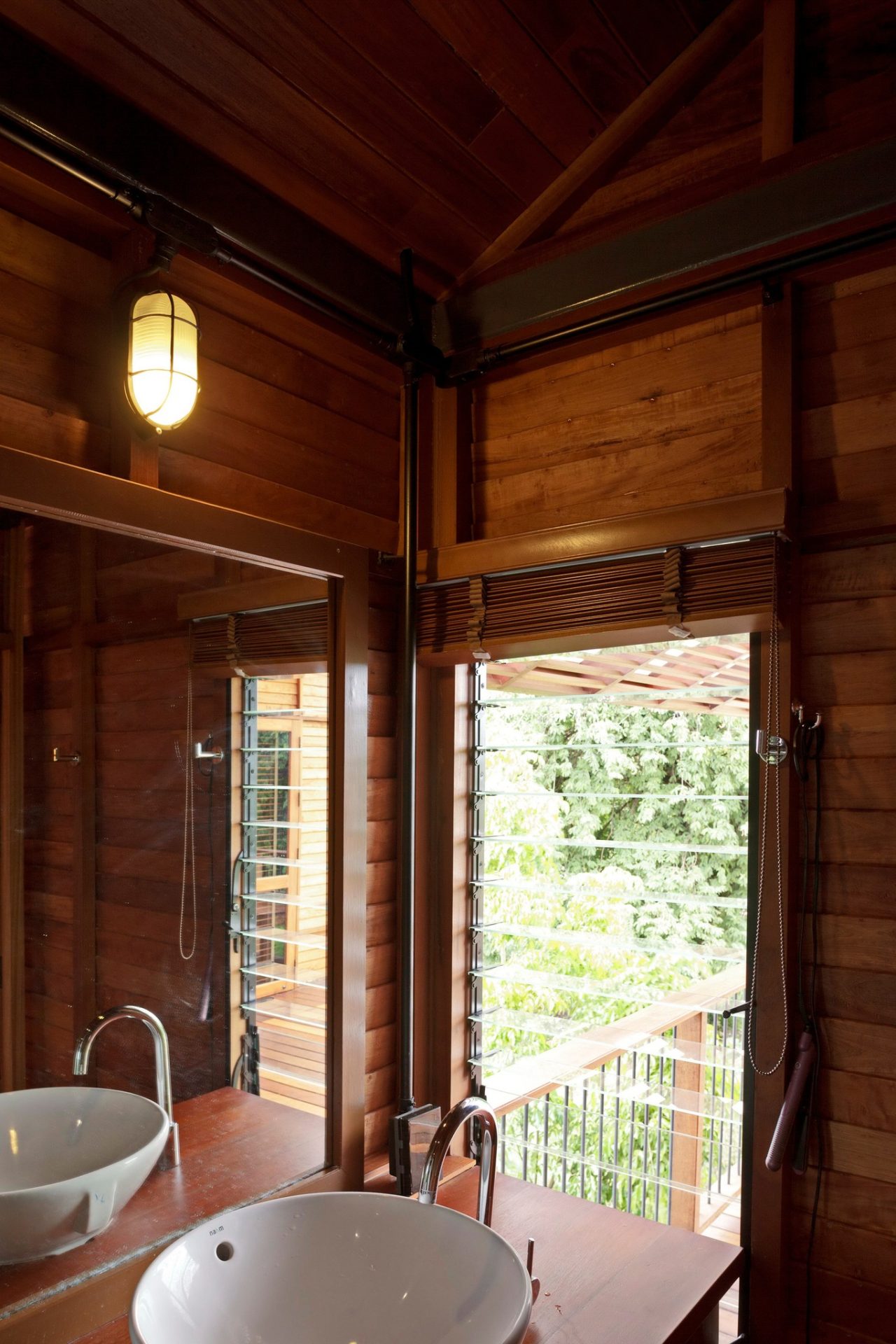 .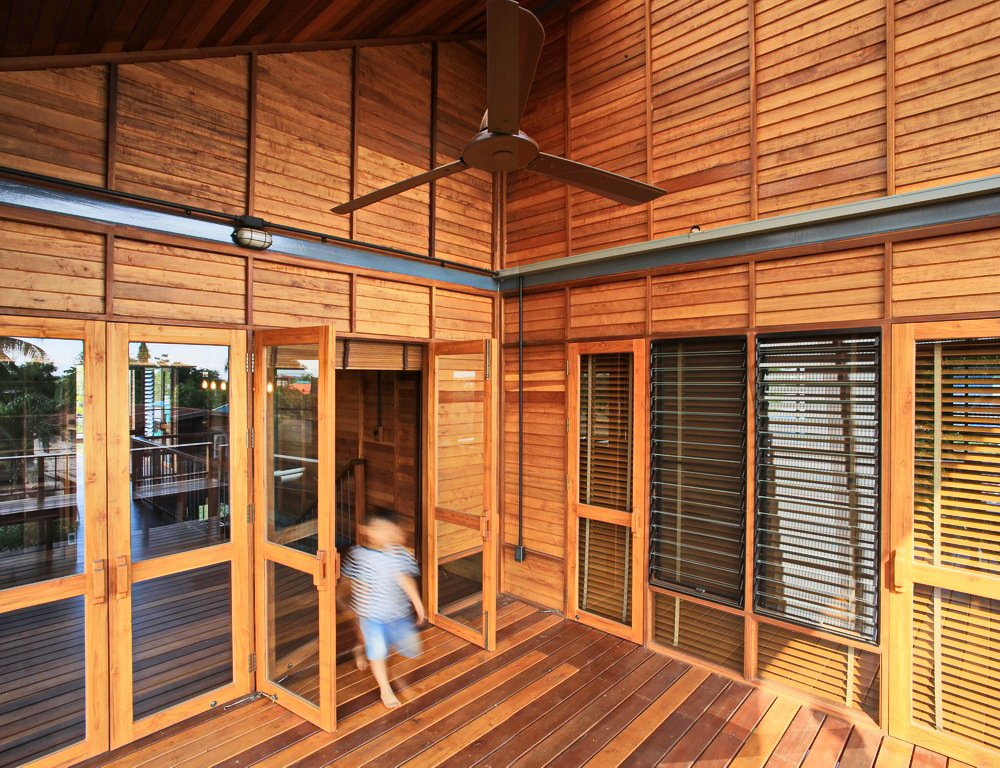 .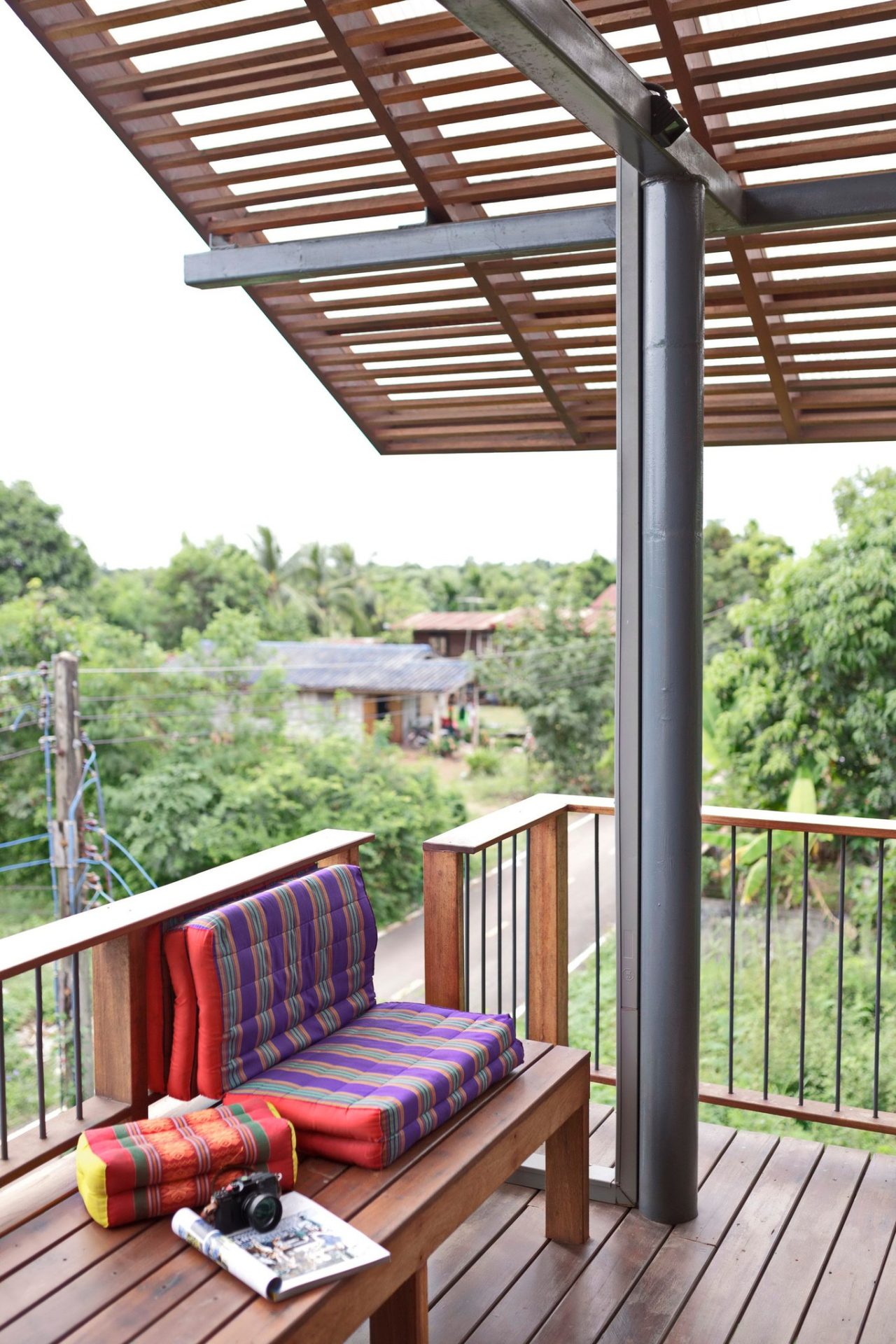 .
Credit: spacetime, baanlaesuan