Over the past 6 years, Shaye of Shayes Tiny Homes along with her team has designed and built many tiny houses for their clients, however this time, Shaye, together with her mother, designed and built one for herself and her young daughter.
To learn more about her small home, Bryce, the host of Living Big In A Tiny House, visited Shaye in Auckland, New Zealand, to take a tour of their design that features two lofted bedrooms, an add-on spare room, and an interior green wall.
Cedar siding and steel cover the exterior of the tiny house, while a porch creates a covered outdoor living space, and the green roofs help it blend into its surroundings.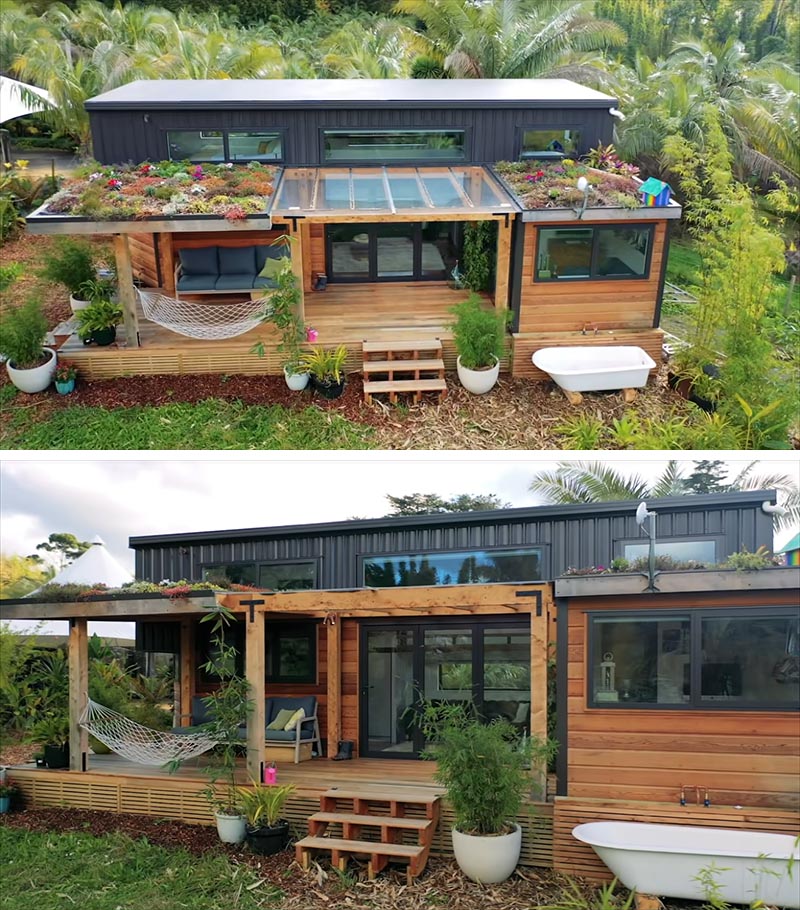 Stepping inside, the lower level of the tiny house has a double-height ceiling, an open kitchen and living room, as well as an artistic green wall, and folding doors that connect the space with the porch.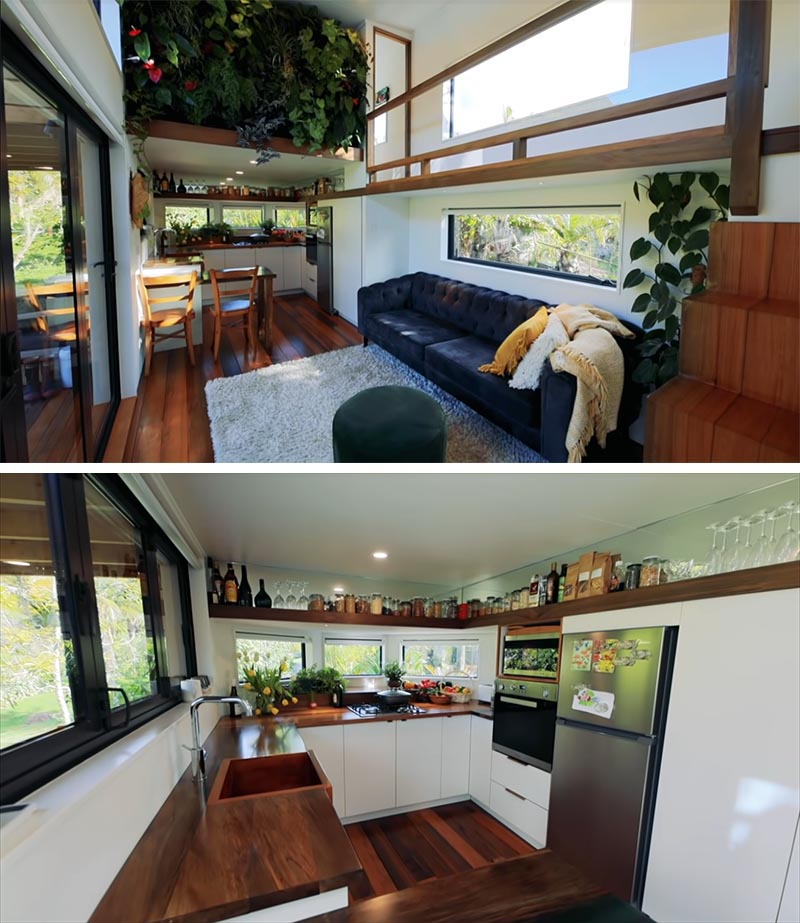 There's also add-on spare room for future growth, and a bathroom with a double vanity, full shower, and roll-out composting toilet.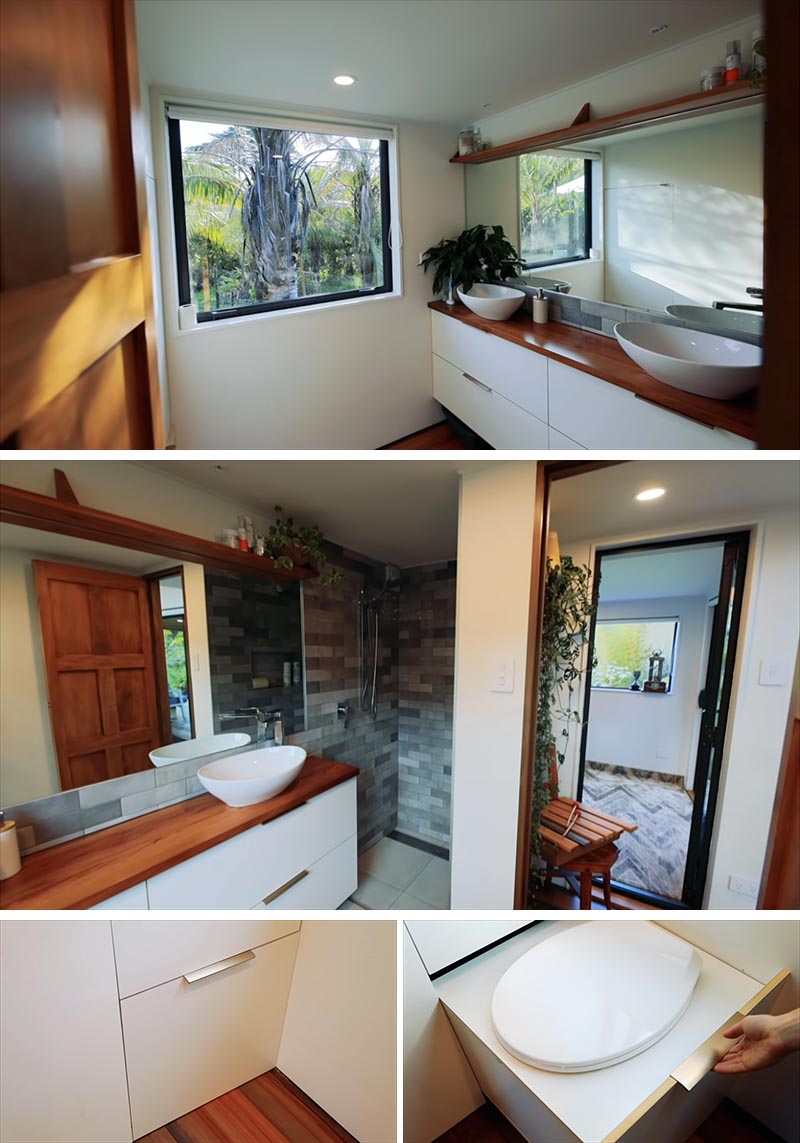 Stairs in the living room lead up to a walkway that connects the two bedrooms.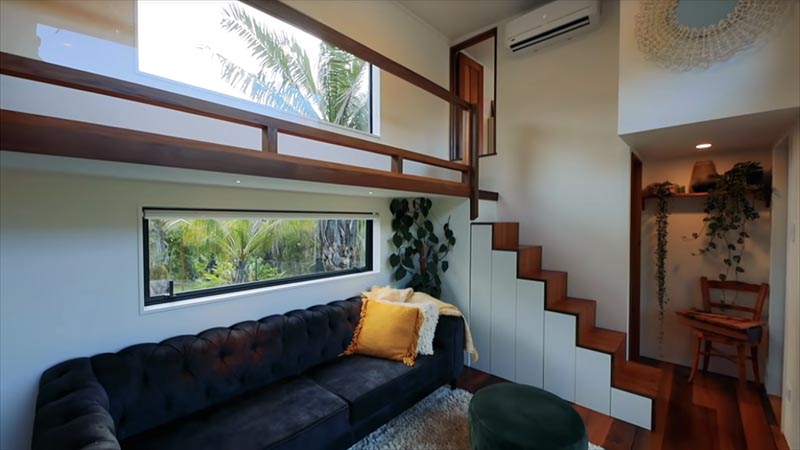 The bedrooms are located at either end of the tiny house, with the main bedroom located above the kitchen, and the kid's bedroom is above the bathroom.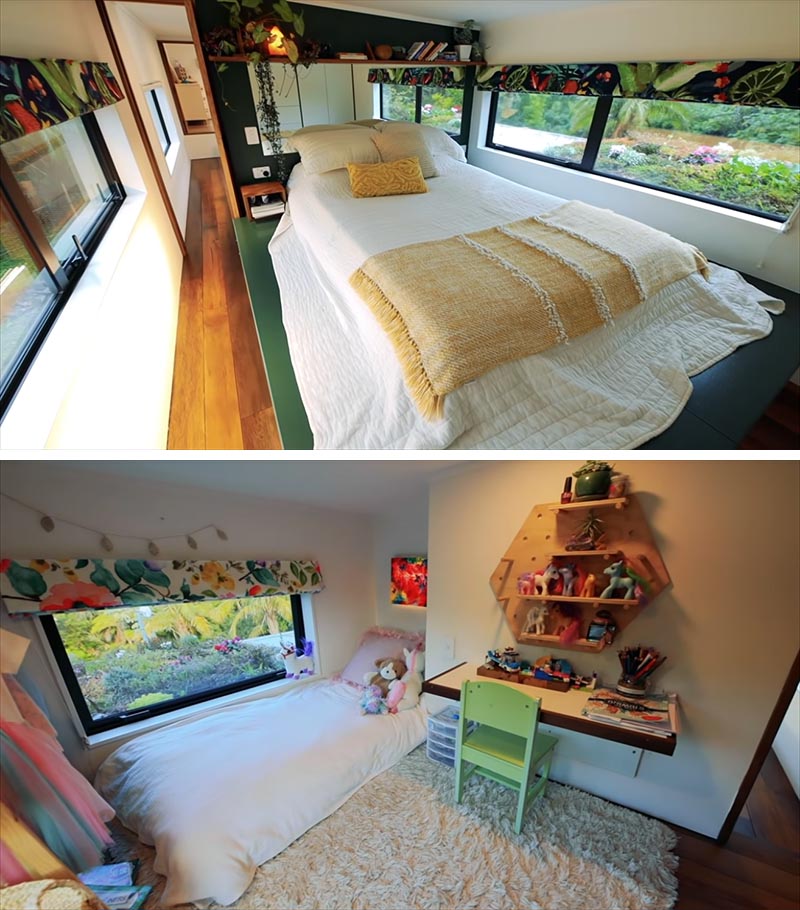 To truly understand the layout of the tiny house and all the included features, watch the video below for a walk-through.