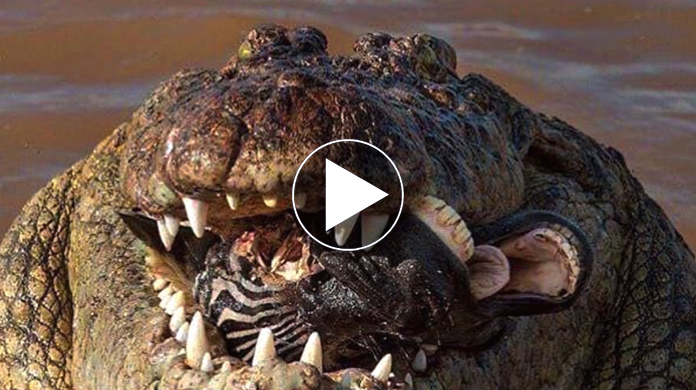 Some African rivers may seem serene, although they are full of life, but it may be a place where animals can perish. The zebras seek pastures and grassy places on the other side of the river.
Crocodiles fill the river and can pounce on one of the zebras in the blink of an eye. For an adult zebra, the likelihood of catching it may be reduced if the predator is alone. But with two giant crocodiles his death is inevitable.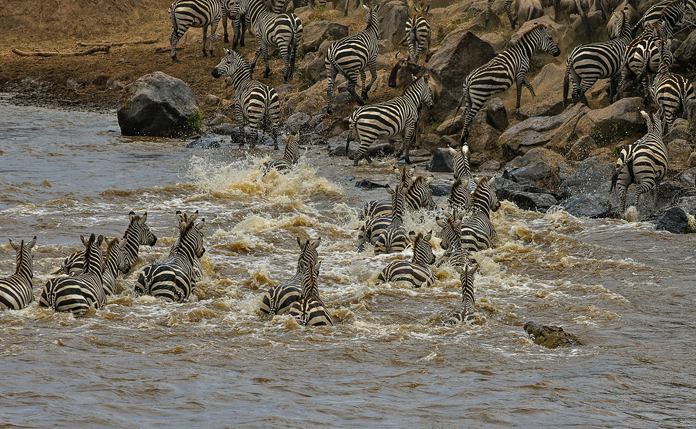 Several zebras are hanging around looking like they want to cross. They come down and begin drinking water. Zebras are clever. They notice these things due to years of crossing the river.
But somehow this one zebra is standing neck deep in the water and this croc is coming for it. All is quiet for several moments and then the loudest splash of all time and suddenly the death roll begins.
This zebra was going to going to go down from the sheer size of that croc, but it was like he gave a life lesson in the process and that was "everything is worth fighting for."
Nature had a meal ready for the next animal in need of a good meal for its survival. This is nature. This is real. As a photographer, these are the moments that make it so worth sitting in the sun anticipating something will happen.