Architect : Kawin Wongwigkarn
Studio : Destroy Dirty Thing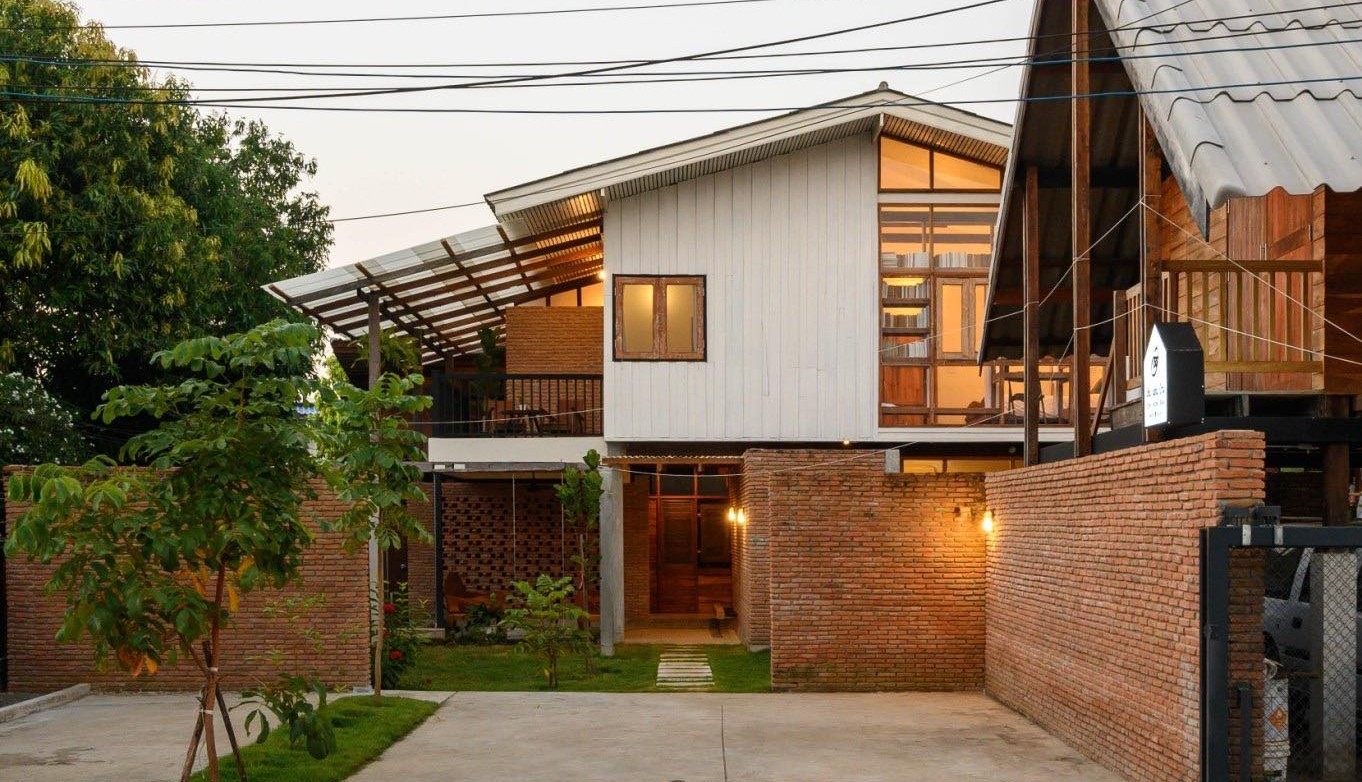 Here — Uthai Thani is Professor Kawin's hometown and it's also the house where he grew up. The house is approximately 40 years old.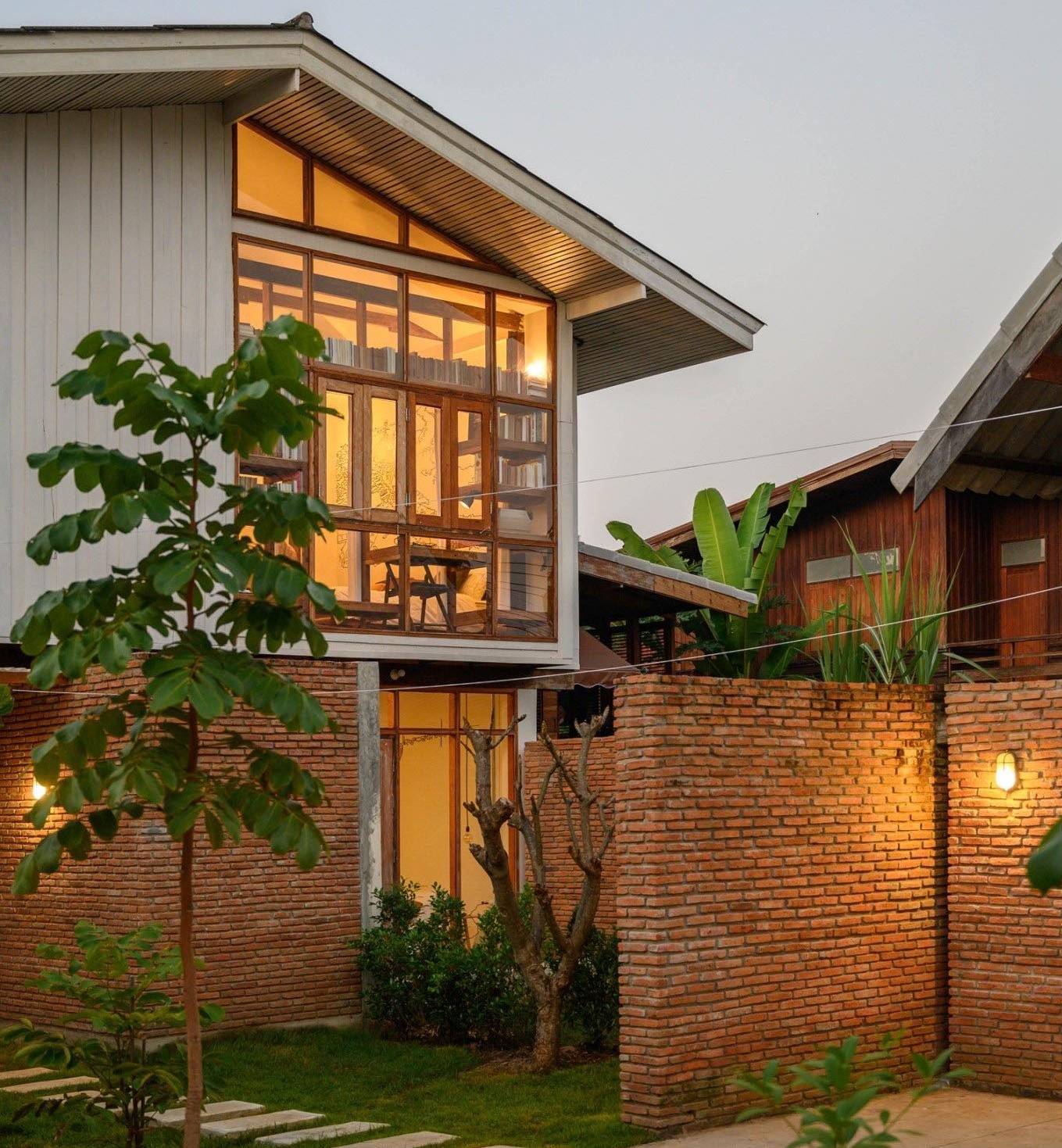 It is half-cement and half-timbered, which was typical of rural houses in that era. Its proportions are straightforward.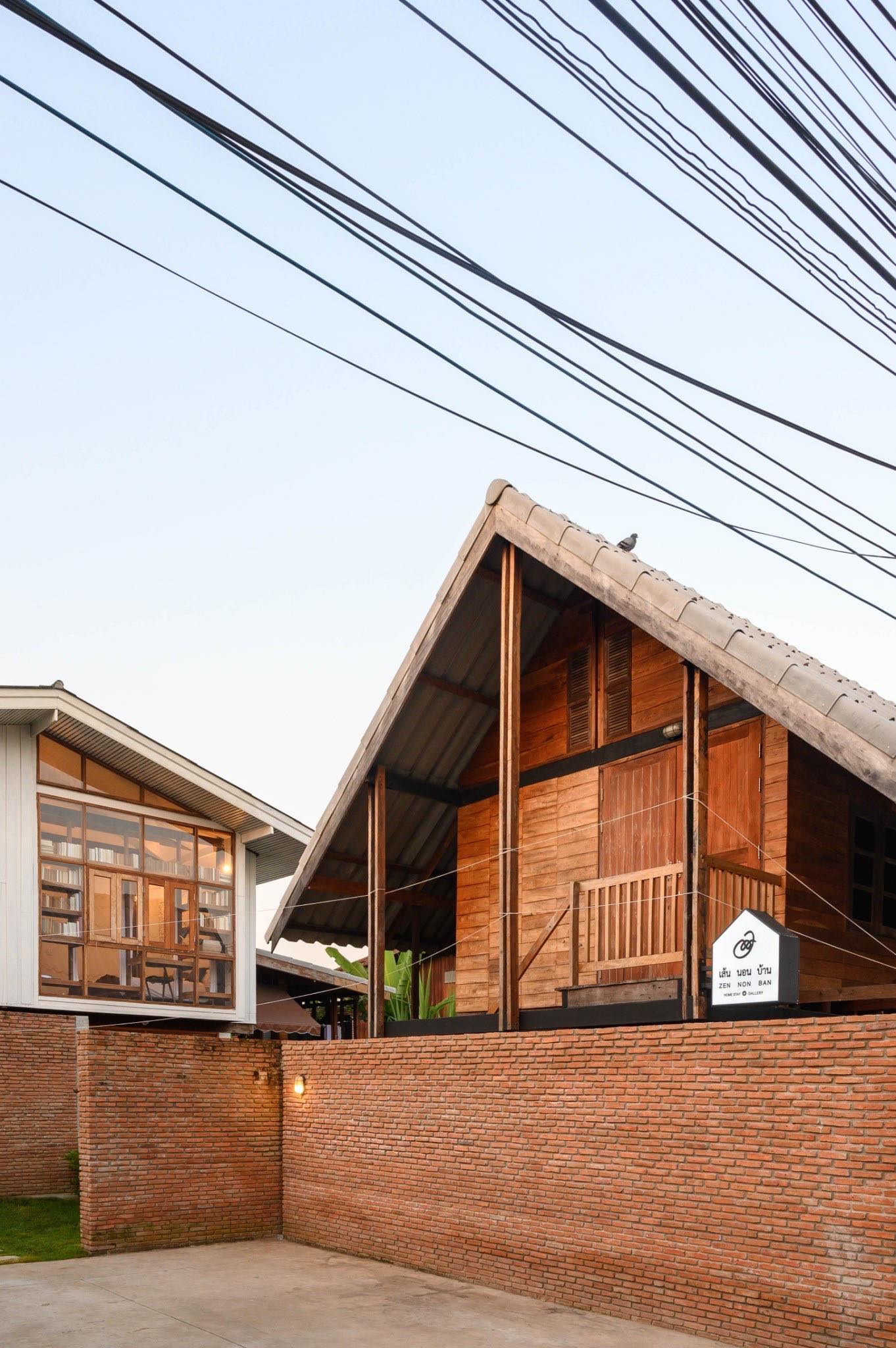 The architect from Destroy Dirty Things who designed the Zen Non Baan Home Stay & Gallery in Uthai Thani province is one of them.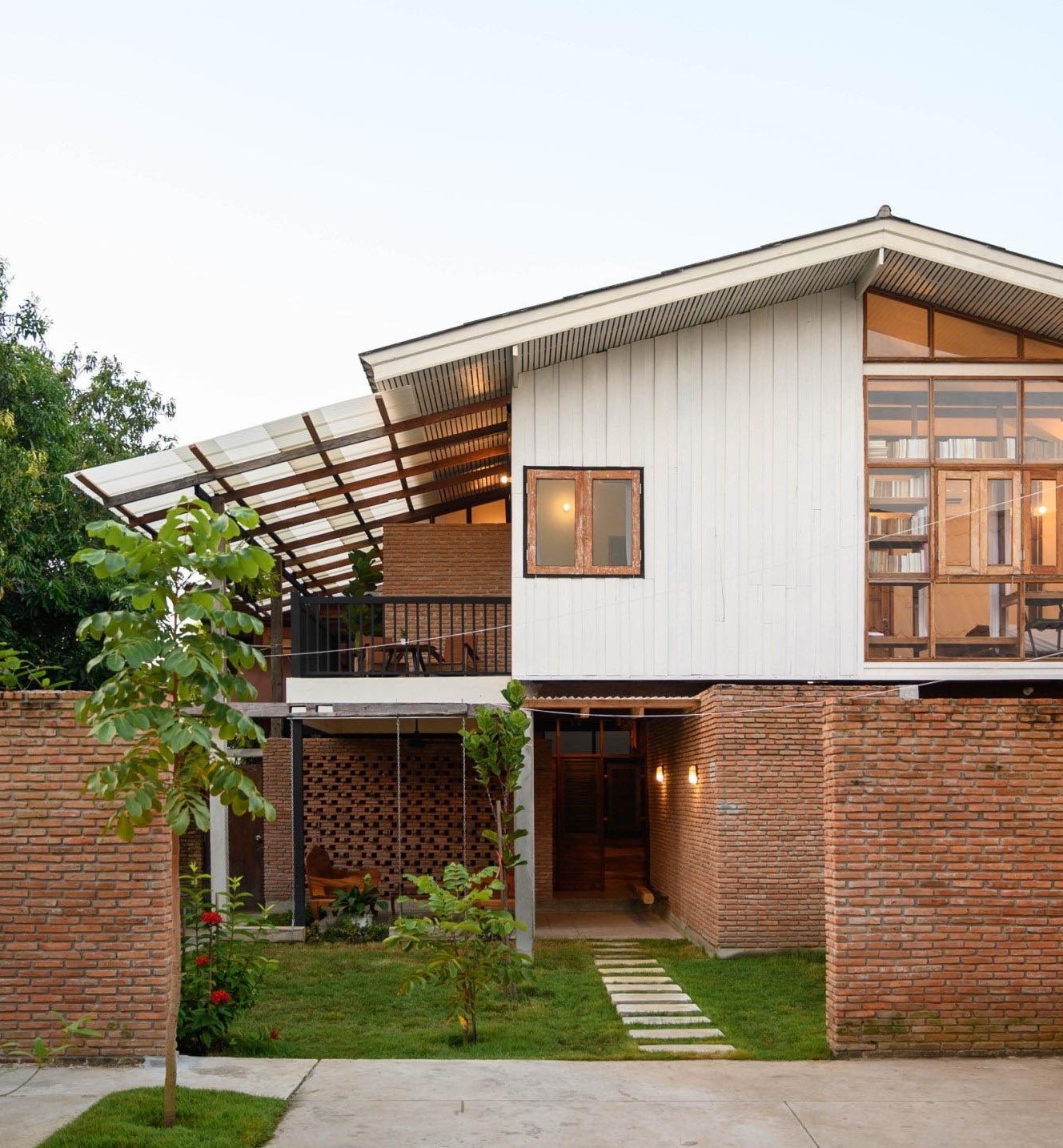 He defines Destroy Dirty Things as follows; "I put a lot of importance on aesthetics. The goal of architecture is to make people happy.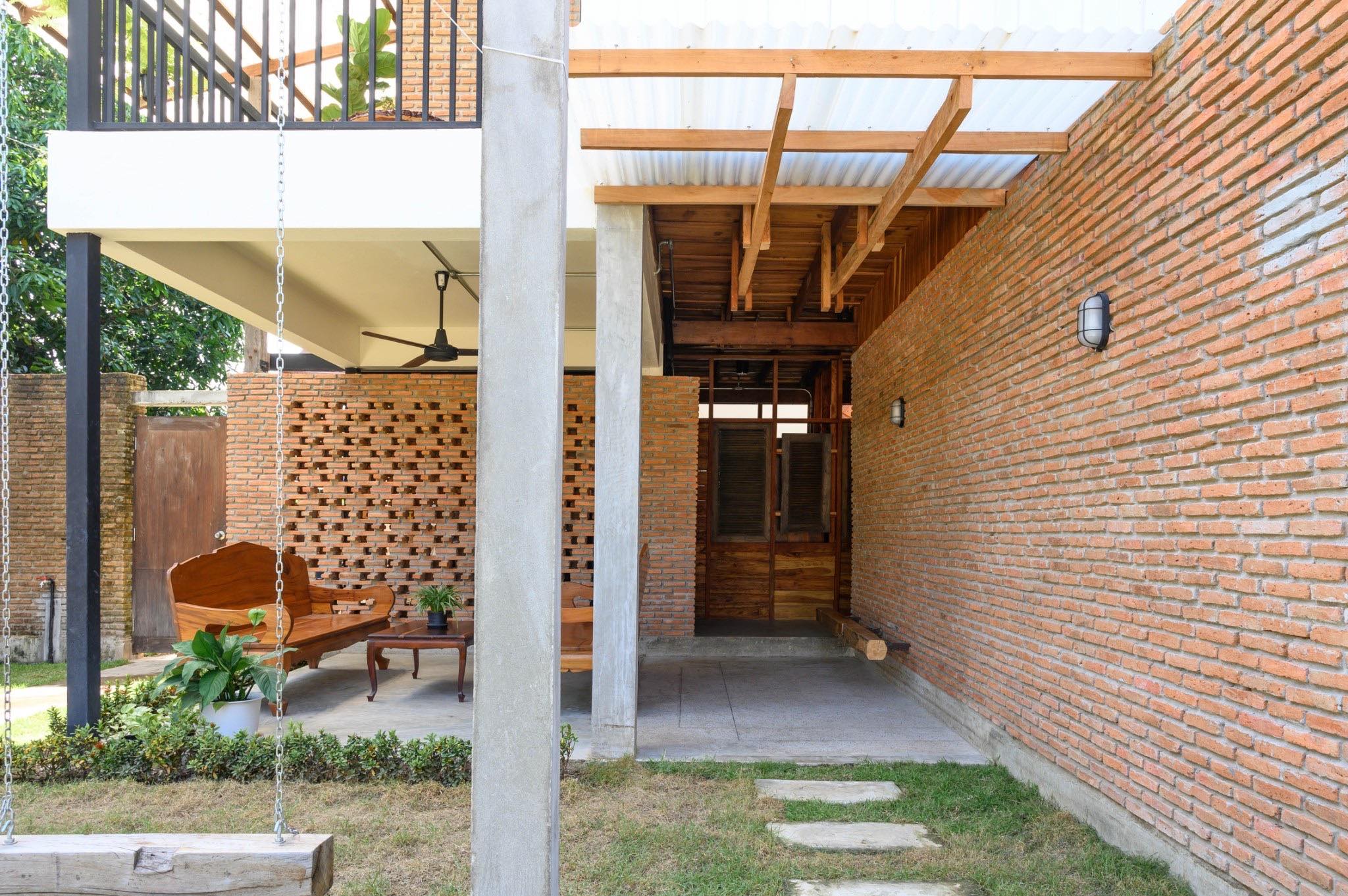 While food nourishes our physical bodies, aesthetics is responsible for nurturing our spiritual selves. I believe your heart will flourish whenever we can get rid of the ugliness."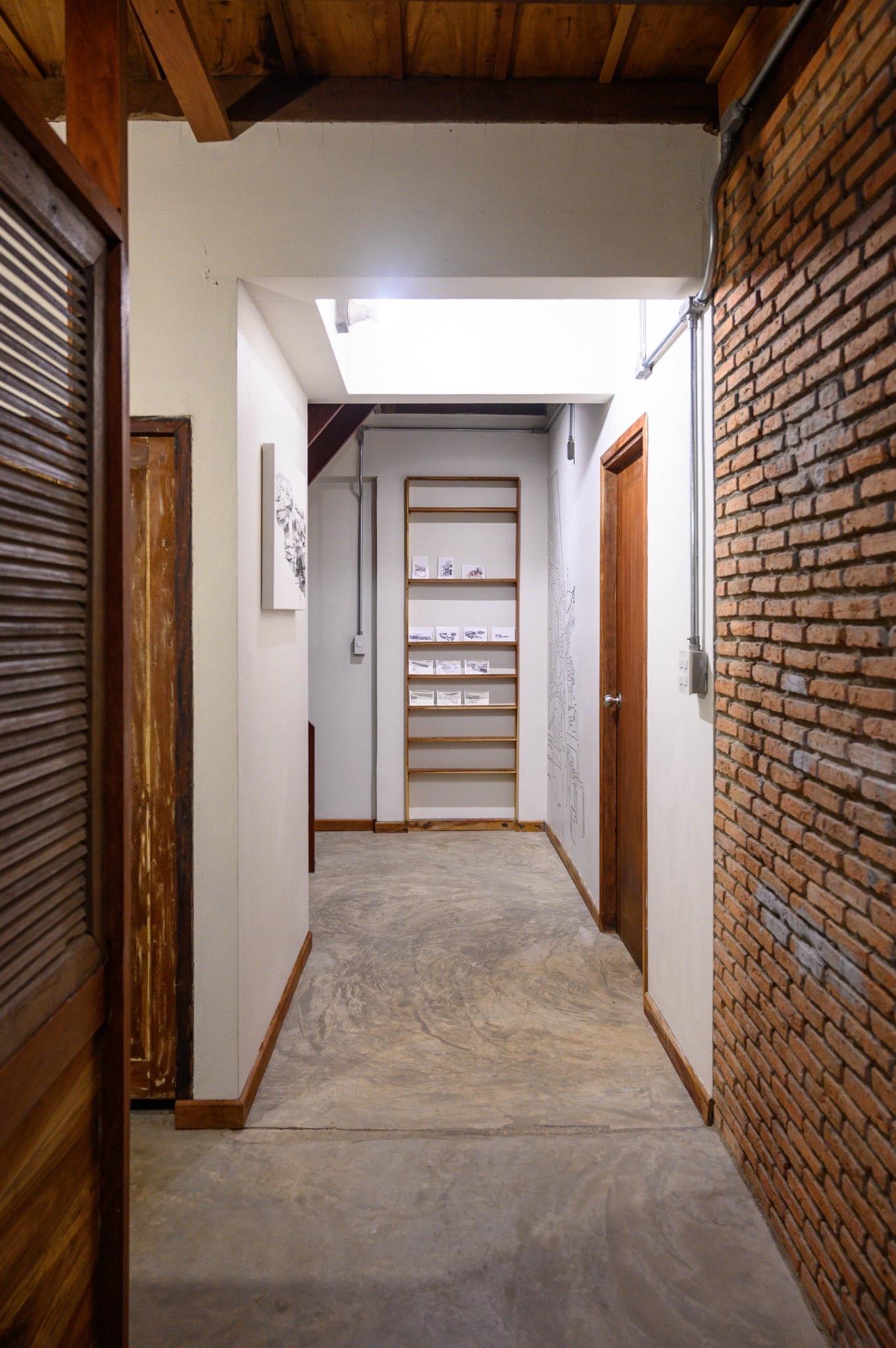 "I suppose the charm of wood is that it is a line on its own. The use of Tectonic Quality timber in the creation of a frame is the beginning of Architecture.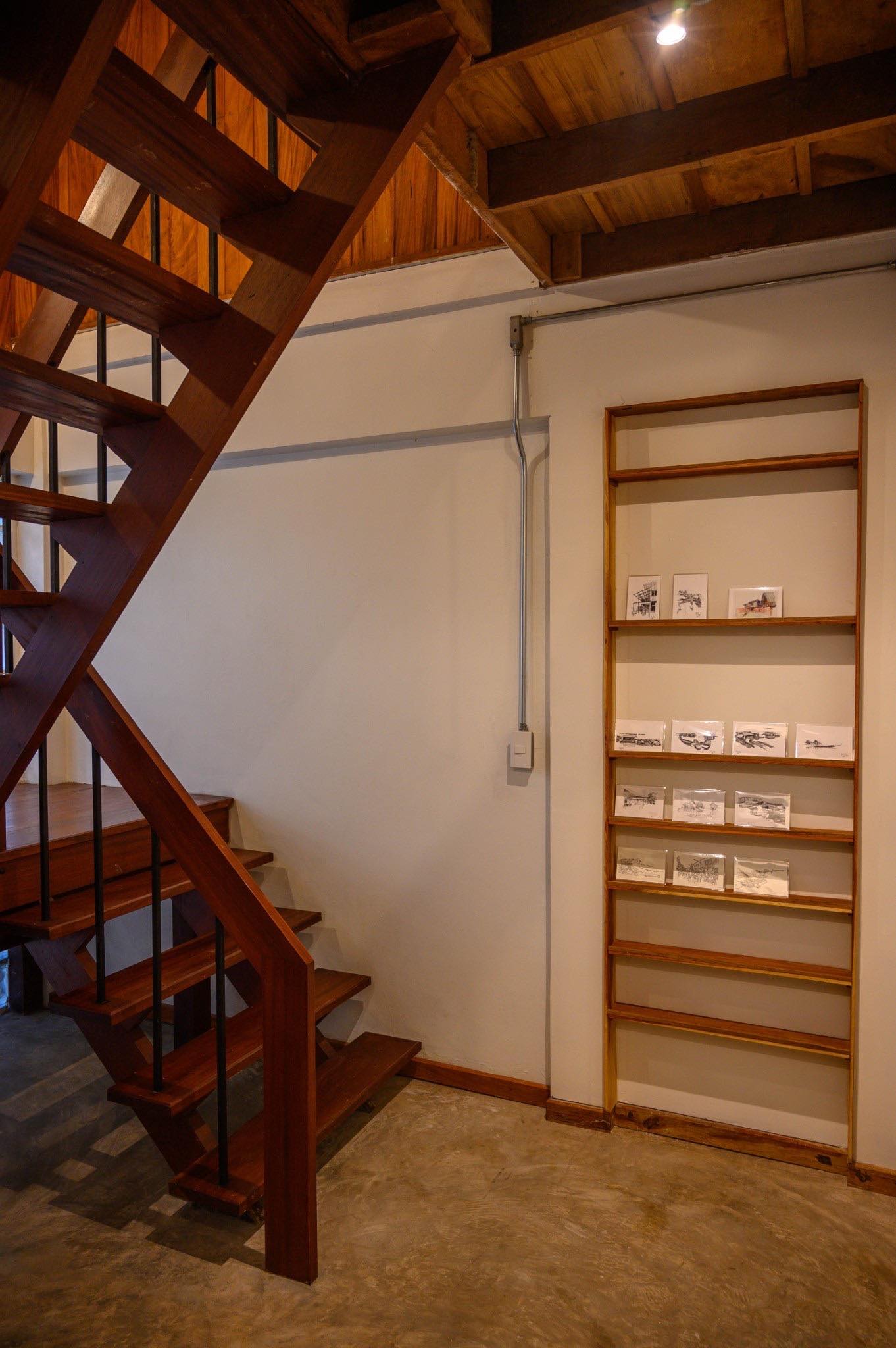 The line is its skeleton, and it only becomes a sheet when joined into a floor or a wall, both of which are built with lines. The structure must be constructed beforehand to form the space.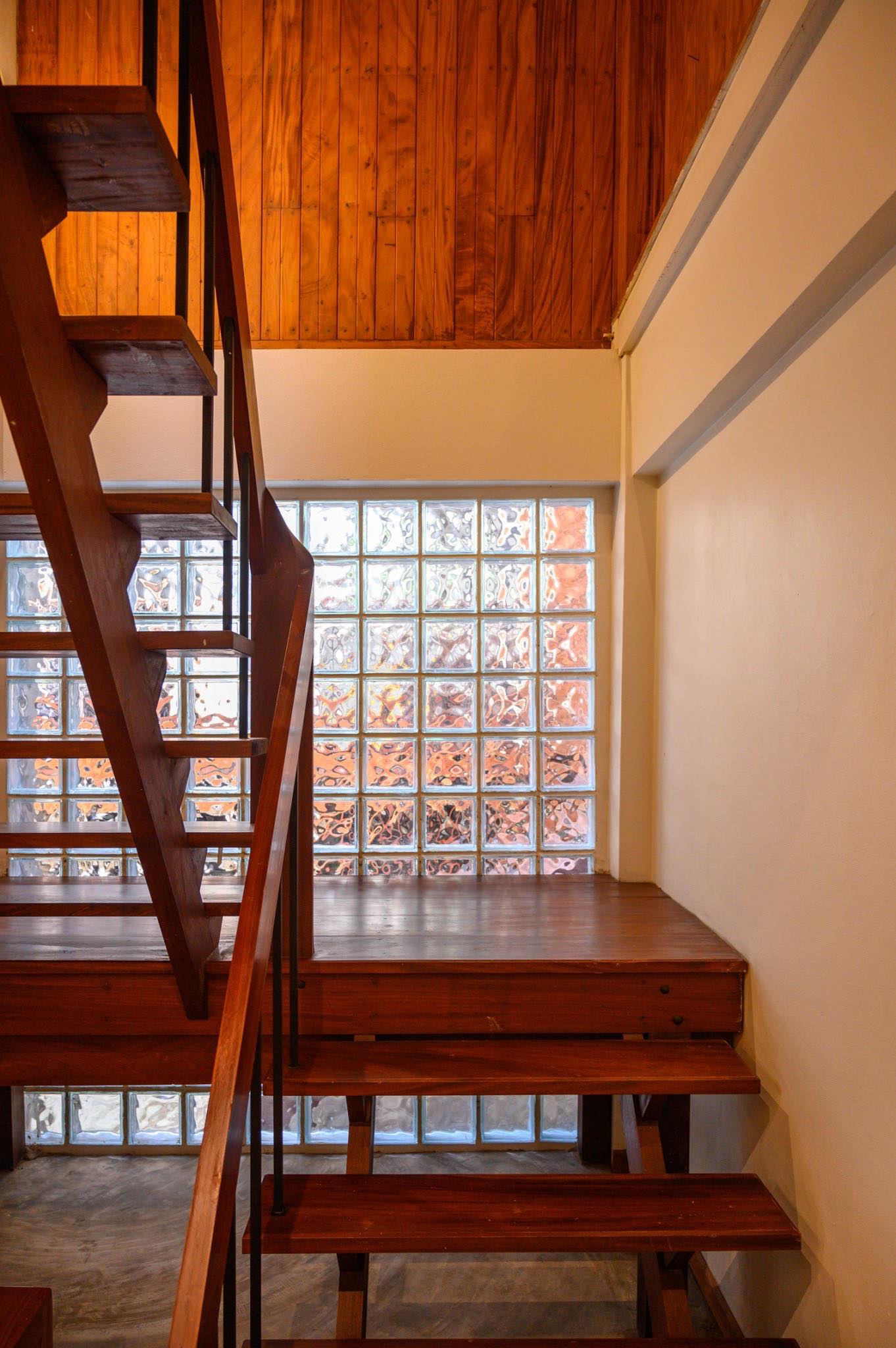 "There are a lot of lines in this house's major language whether it's the frame of a bookshelf, the frame of a window, the line of a column, or the running line of a beam.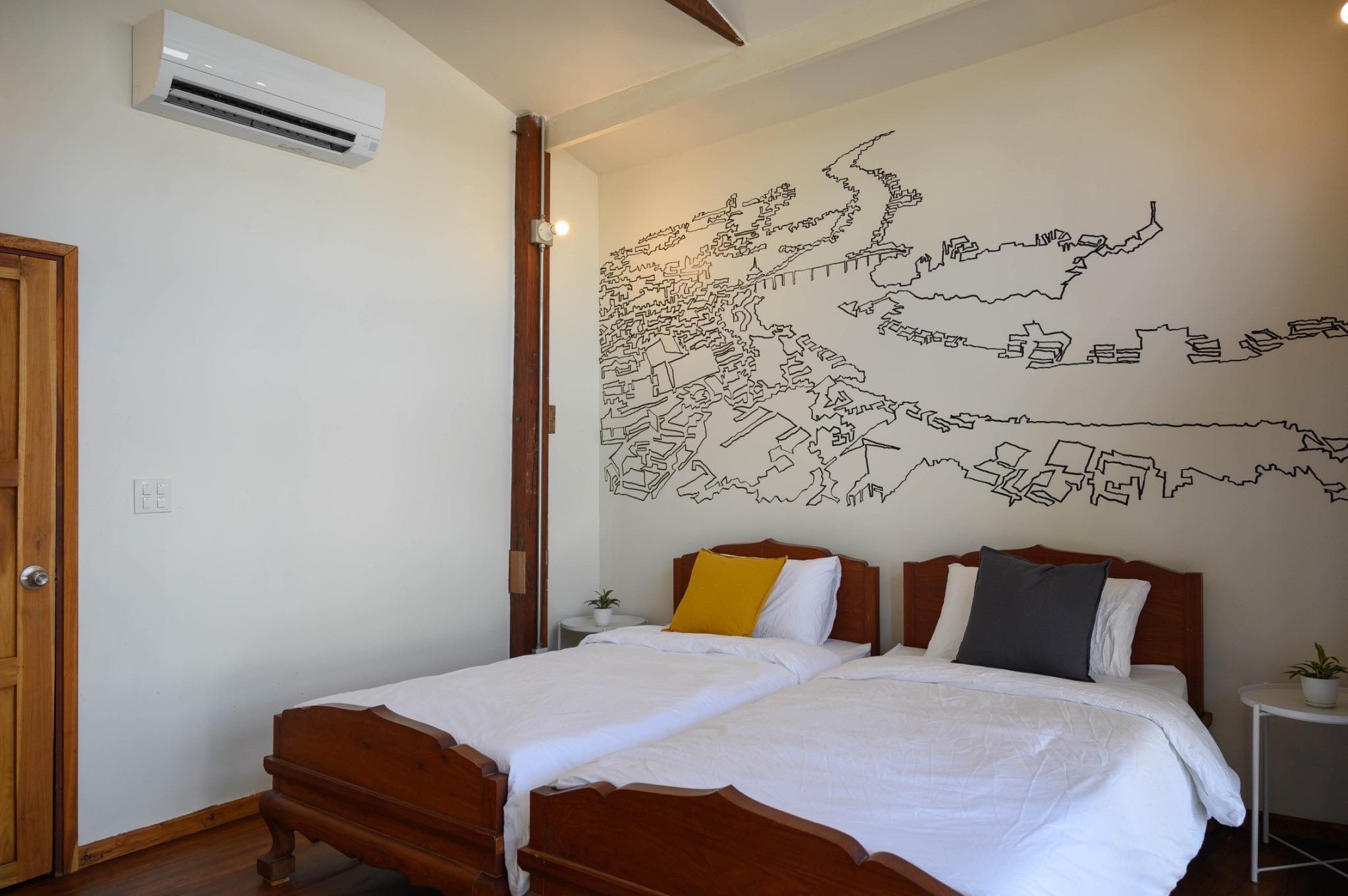 These lines are both functional and serve as a decoration without needing any other decorative objects. The lines could lessen their appearance on their own, creating a smooth look.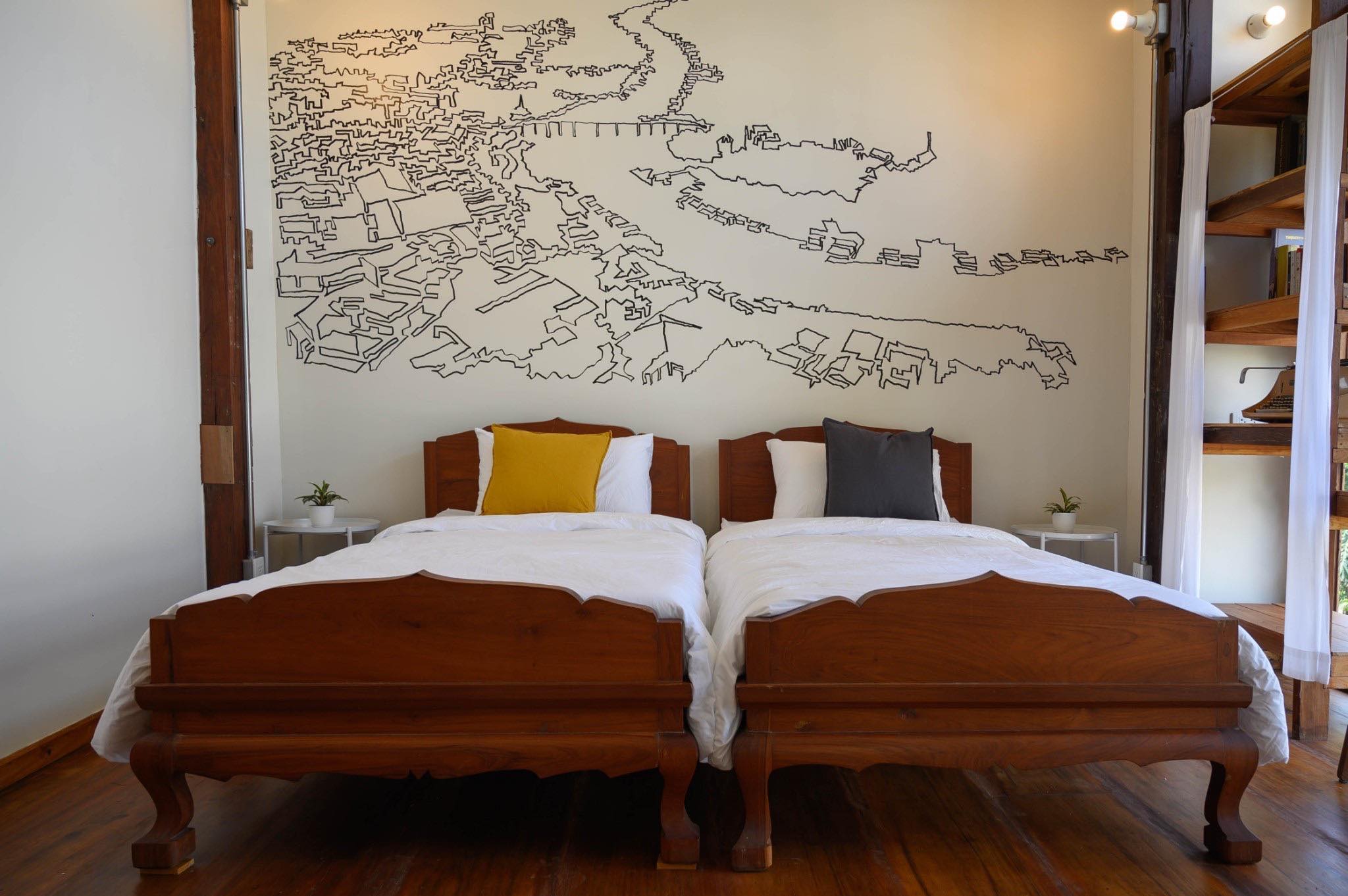 "Previously, this house consisted of a plain white ceiling. I removed the entire ceiling to reveal the floor slab, joist, lines, and wood as well as the roof structure, Stud Beam- Tie Beam- King Post on the above.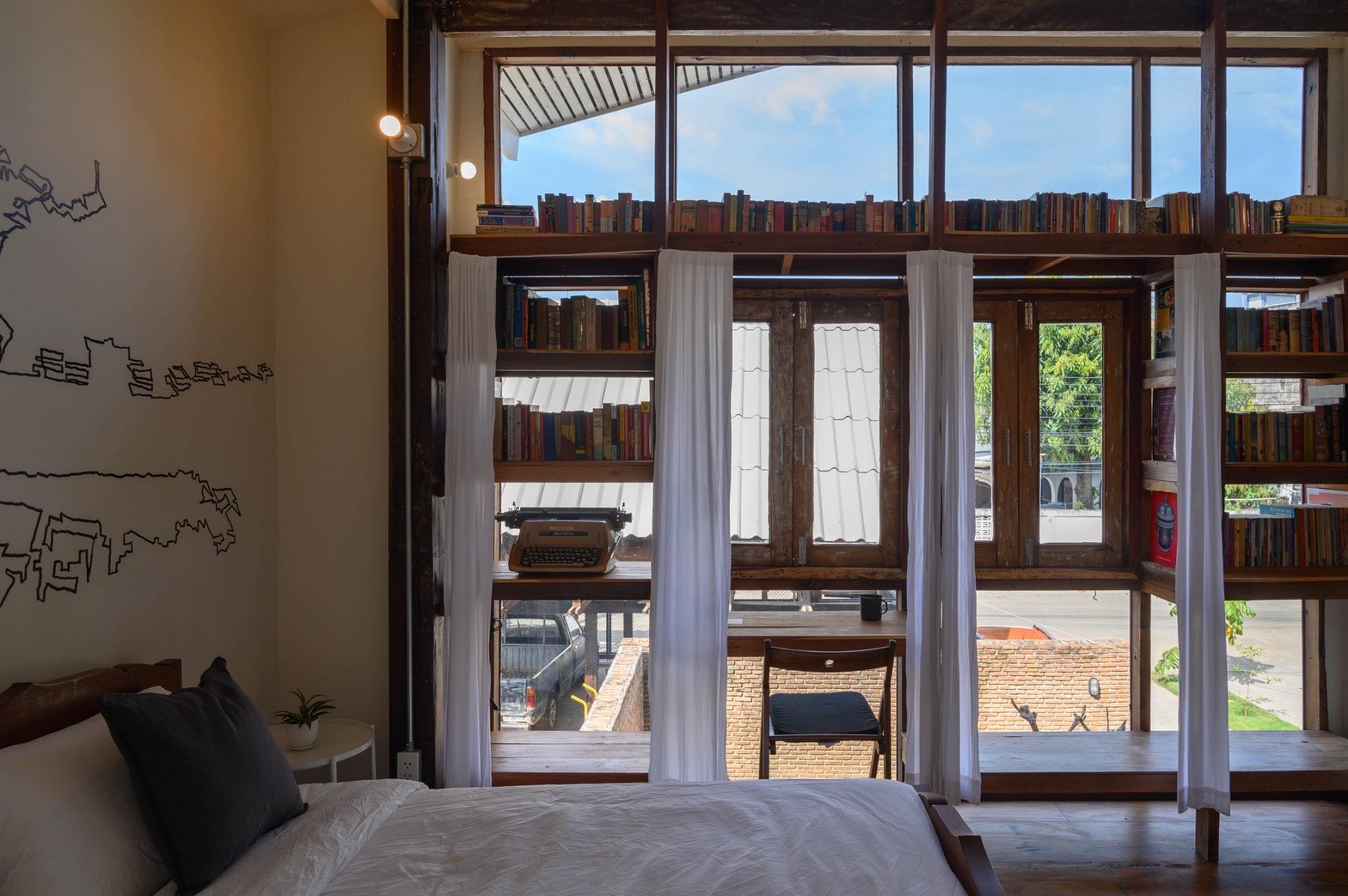 Also, what was hidden above the ceiling was revealed, as well as the lines of the wood. It may not be neat because such items were never intended to be shown in the first place.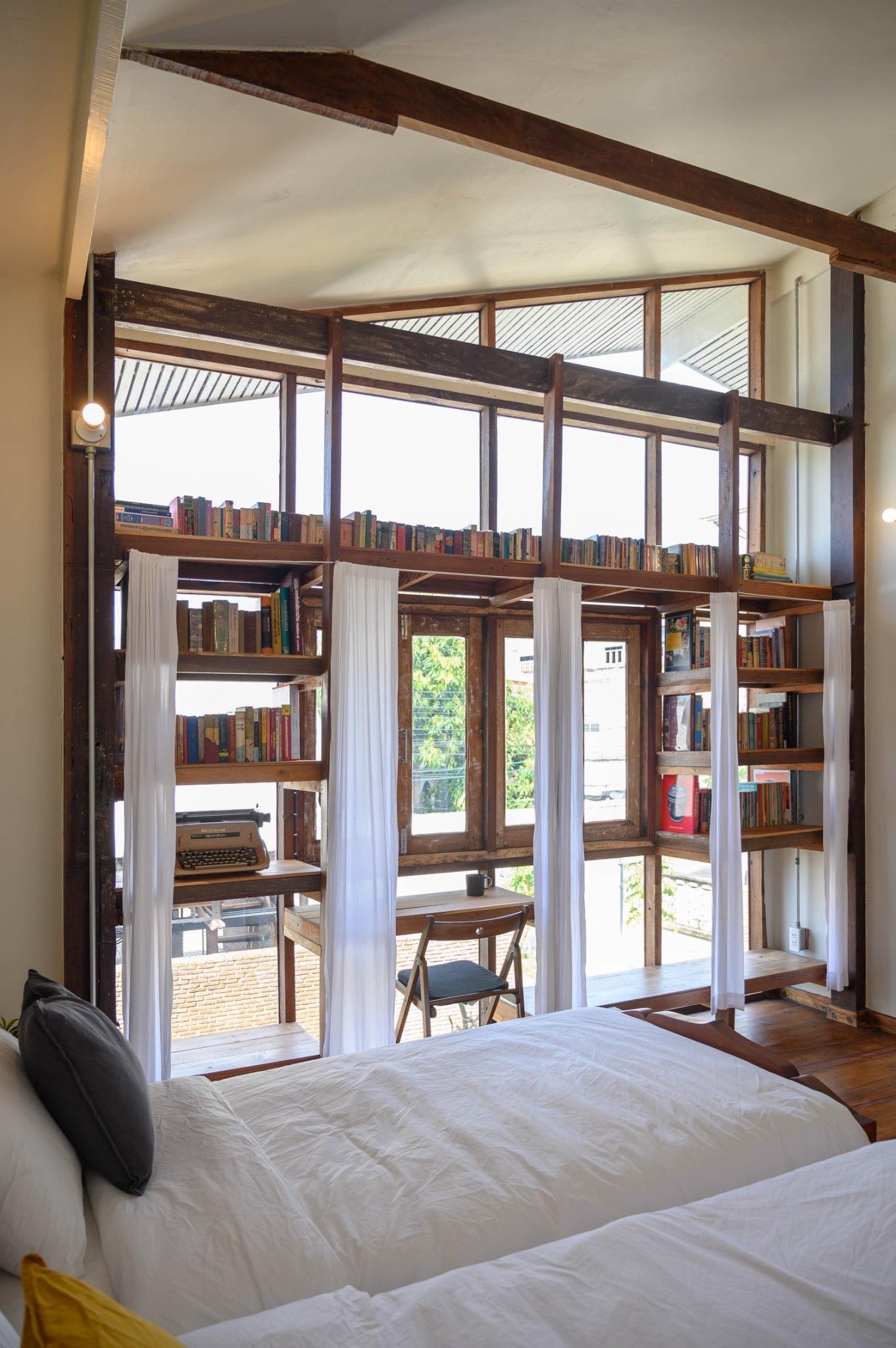 I believe imperfection is a kind of craftsmanship. So, these lines are considered as an art form in Architecture through the wooden structure."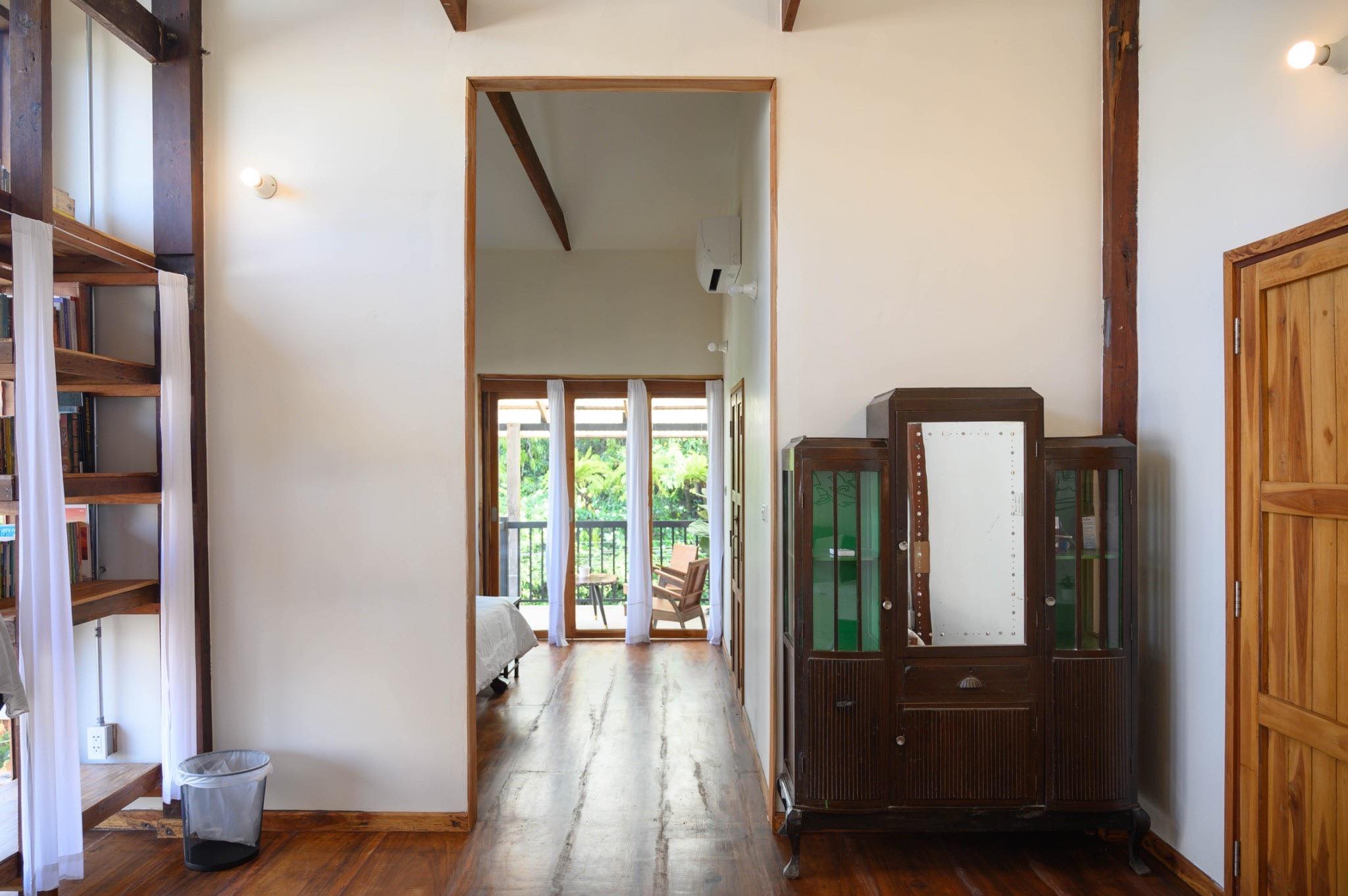 "As you can see, there are two substantial beds, while the other two rooms are furnished with futons on the floor.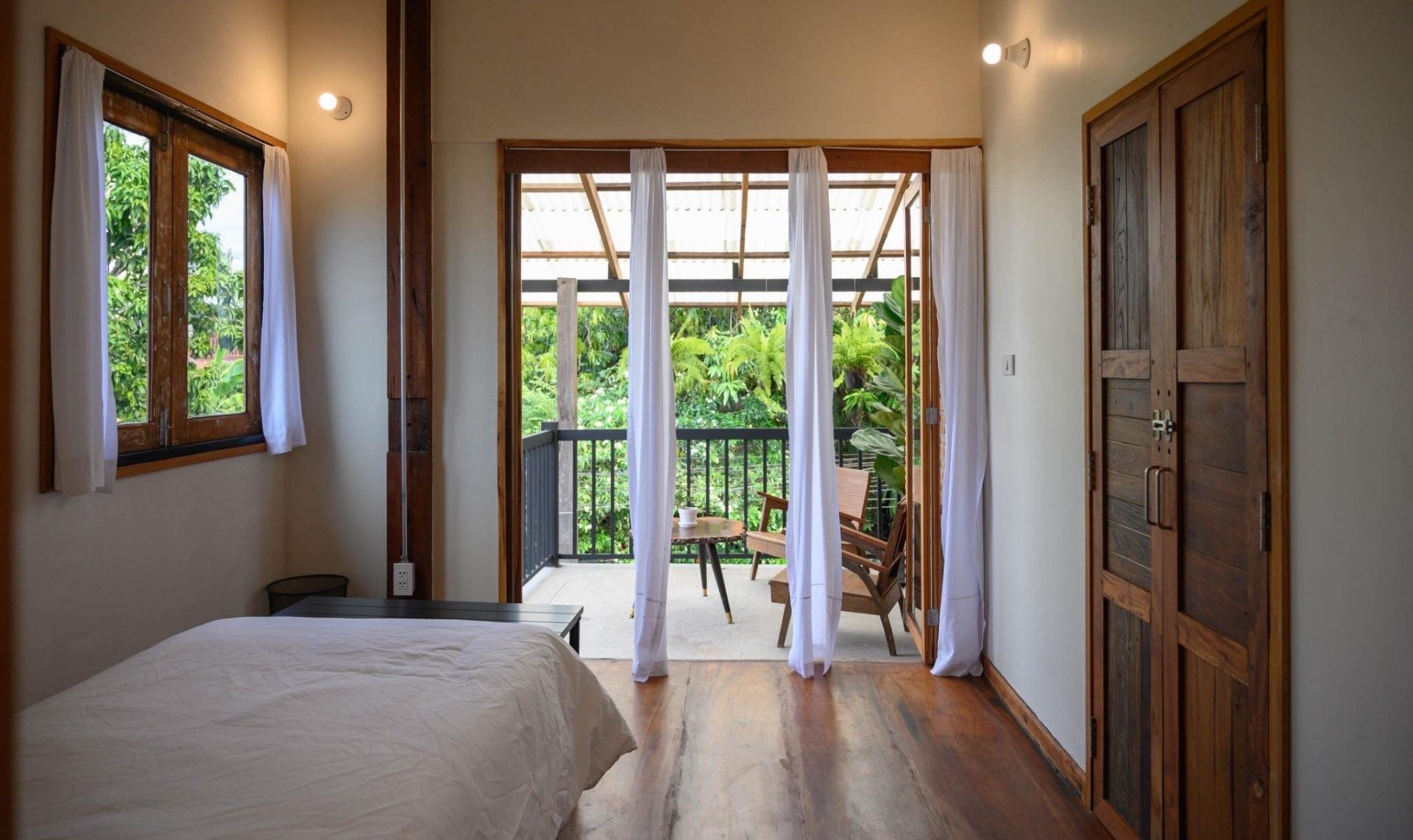 I want visitors to touch the adjacent hardwood floor, alternatively, sit on the floor. Even Japanese folks visit the jungle to bathe.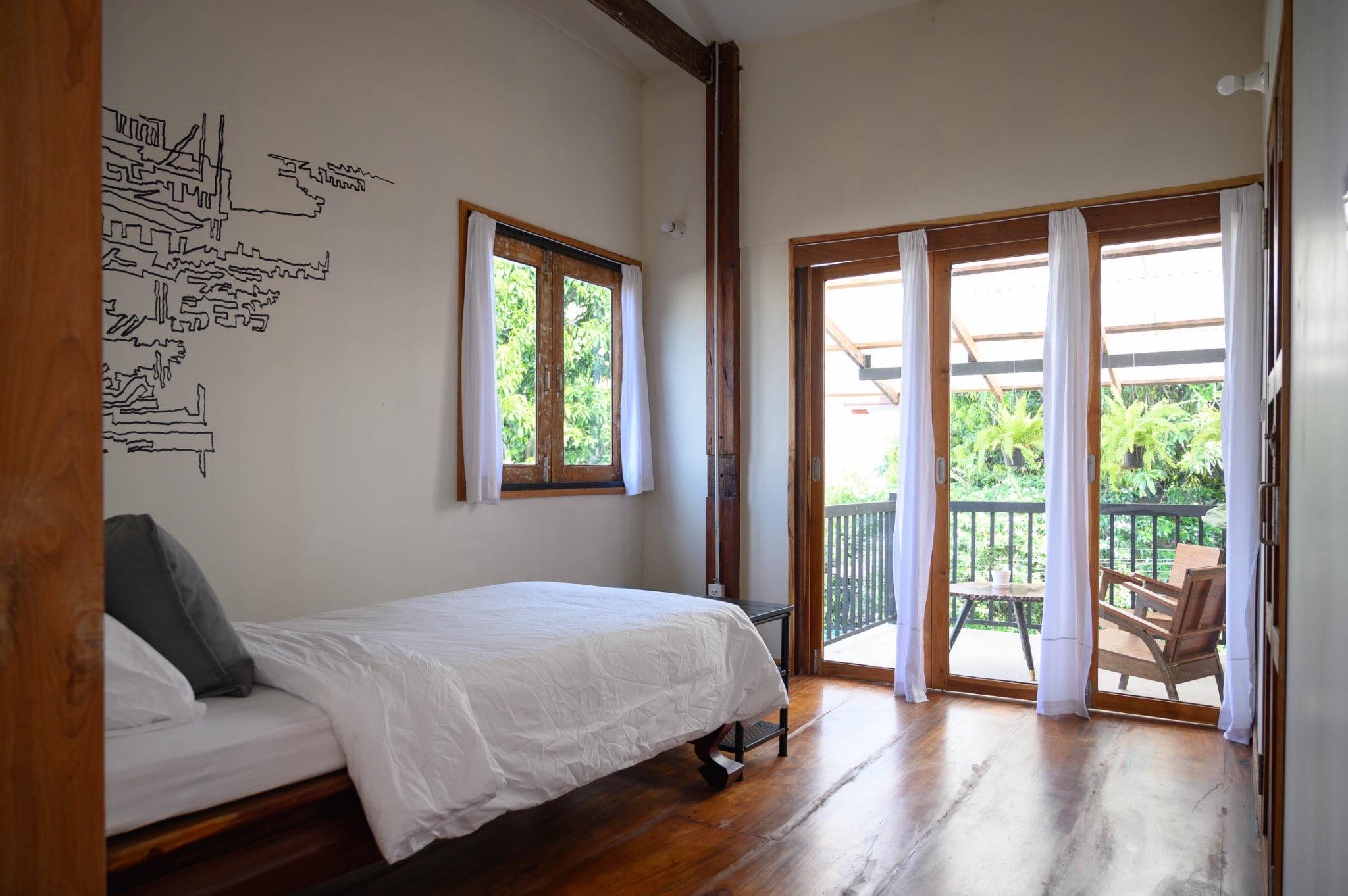 "Architecture which I believe in must allow people to experience, relax, delight, and flourish their hearts.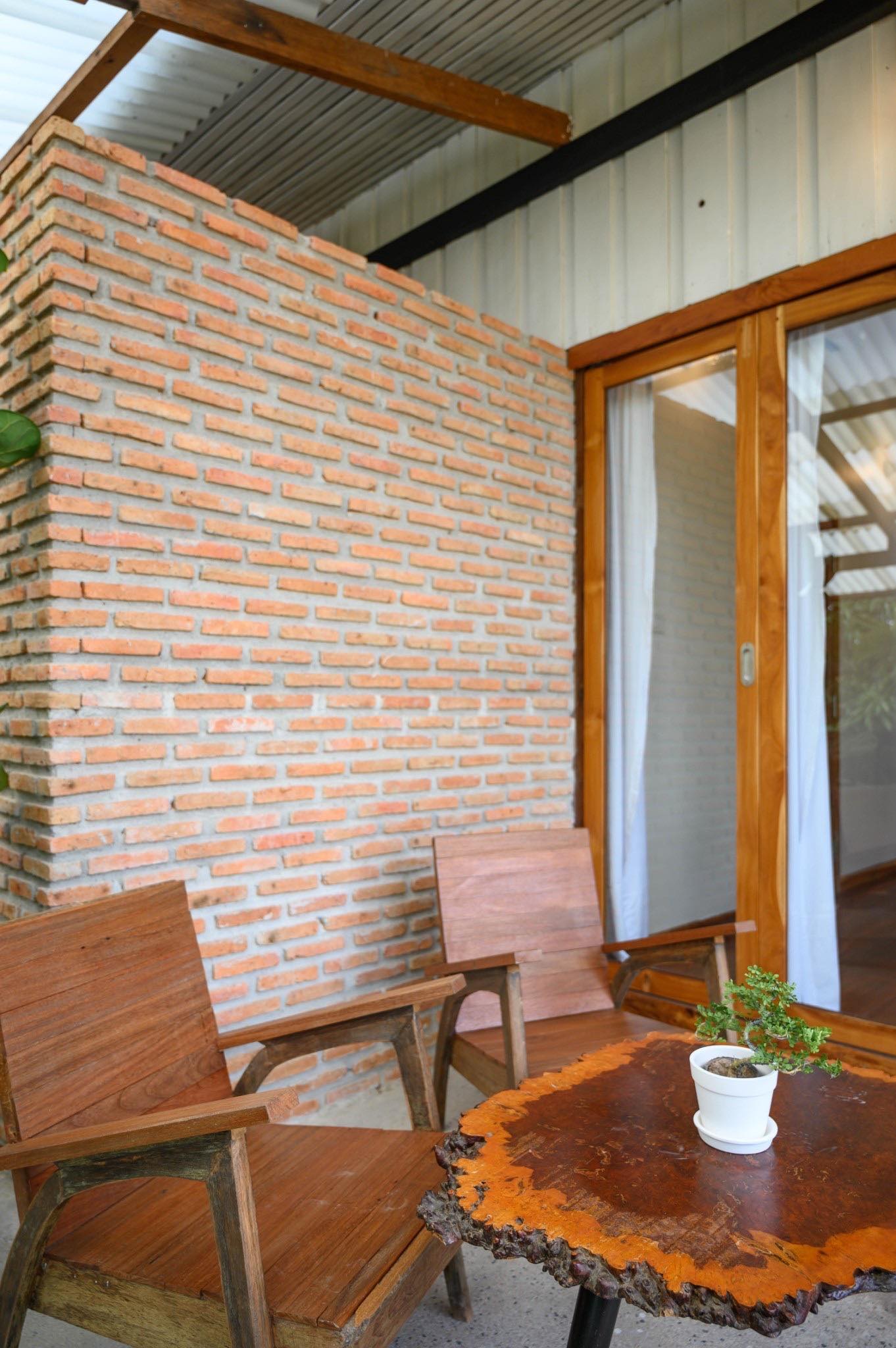 Therefore, the thing that will be most intimate with human beings is texture and material, especially natural materials.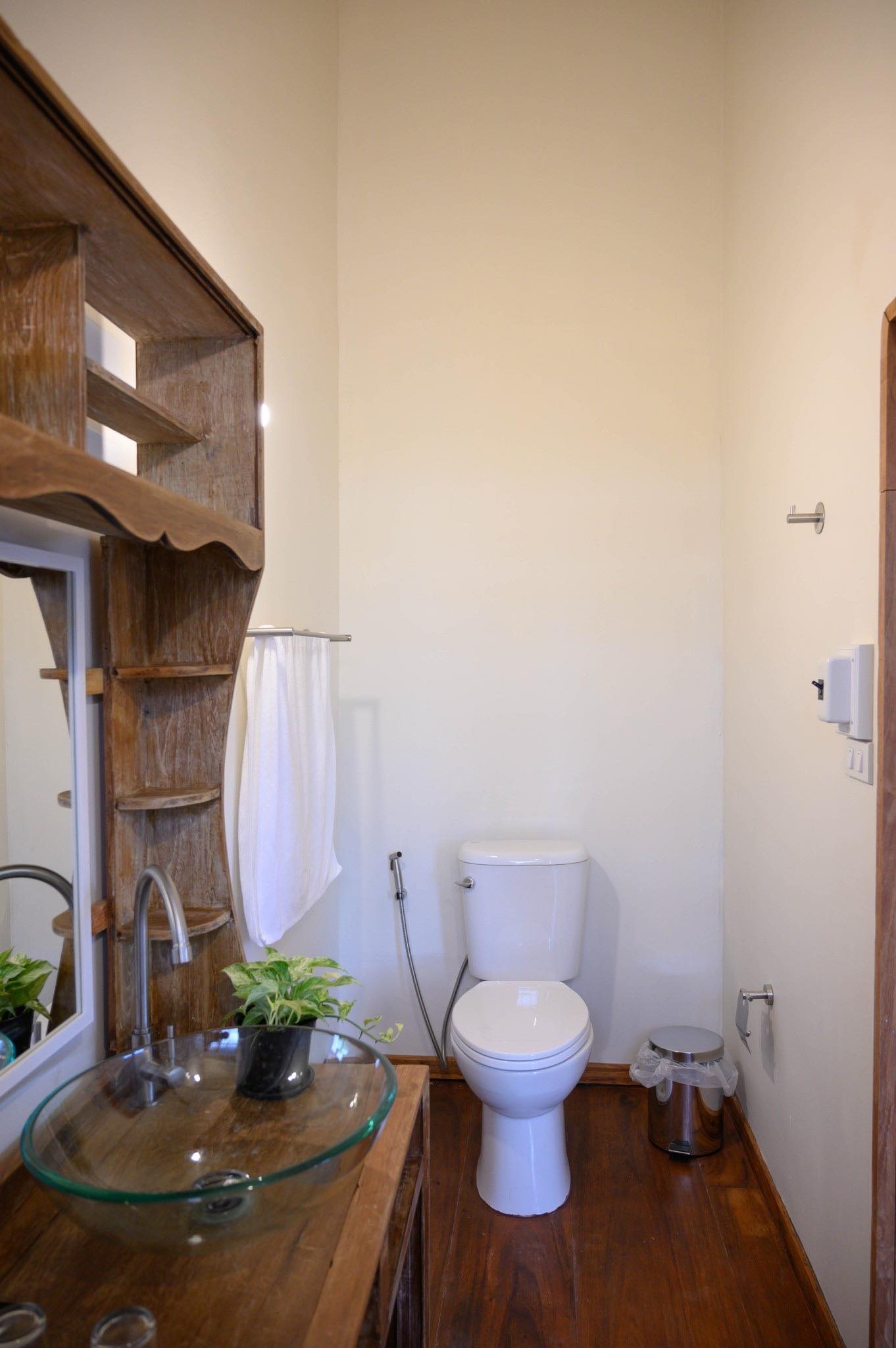 We walk barefoot on the wooden floor, sit on it, stand on it, or touch the wooden walls or brick walls. All of these are the same story.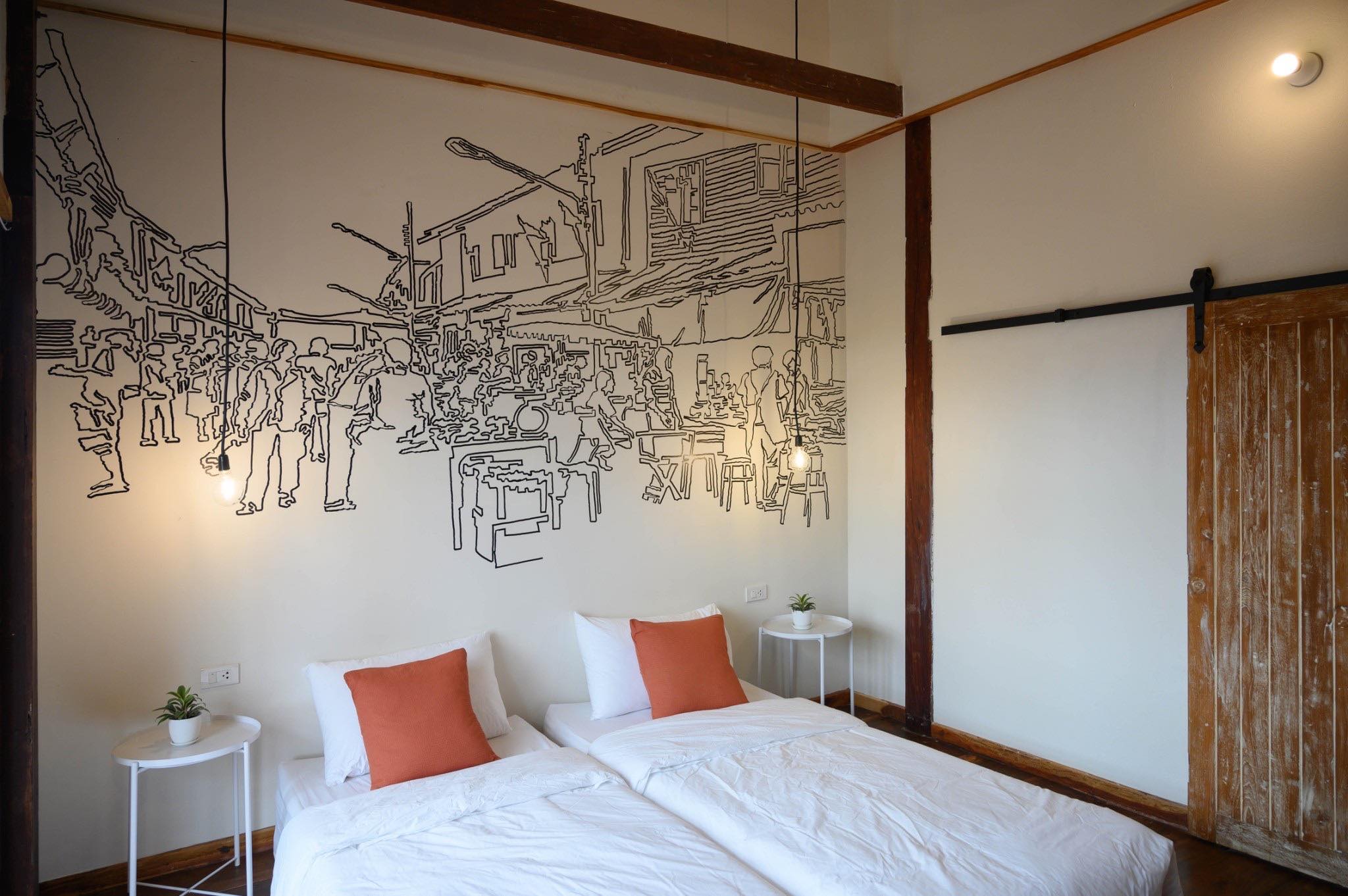 It makes humans associate beauty, absorb deeper architectural beauty, get more emotionally engaged in it, and be touched by it. If we design well, our visitors will be calm, warm, and cool.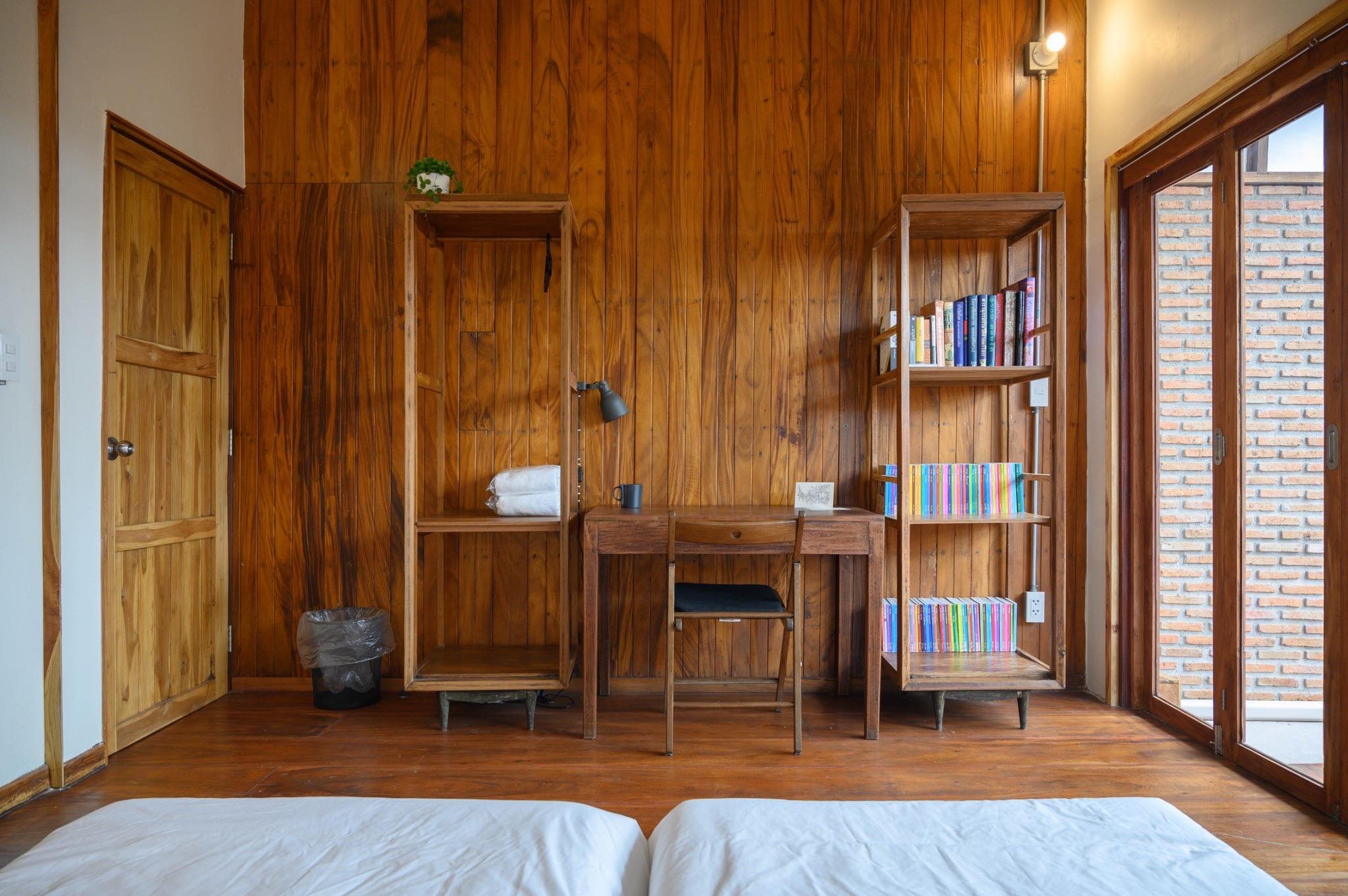 That is, our " Baan" (homestay) provides more than just a pleasant appearance."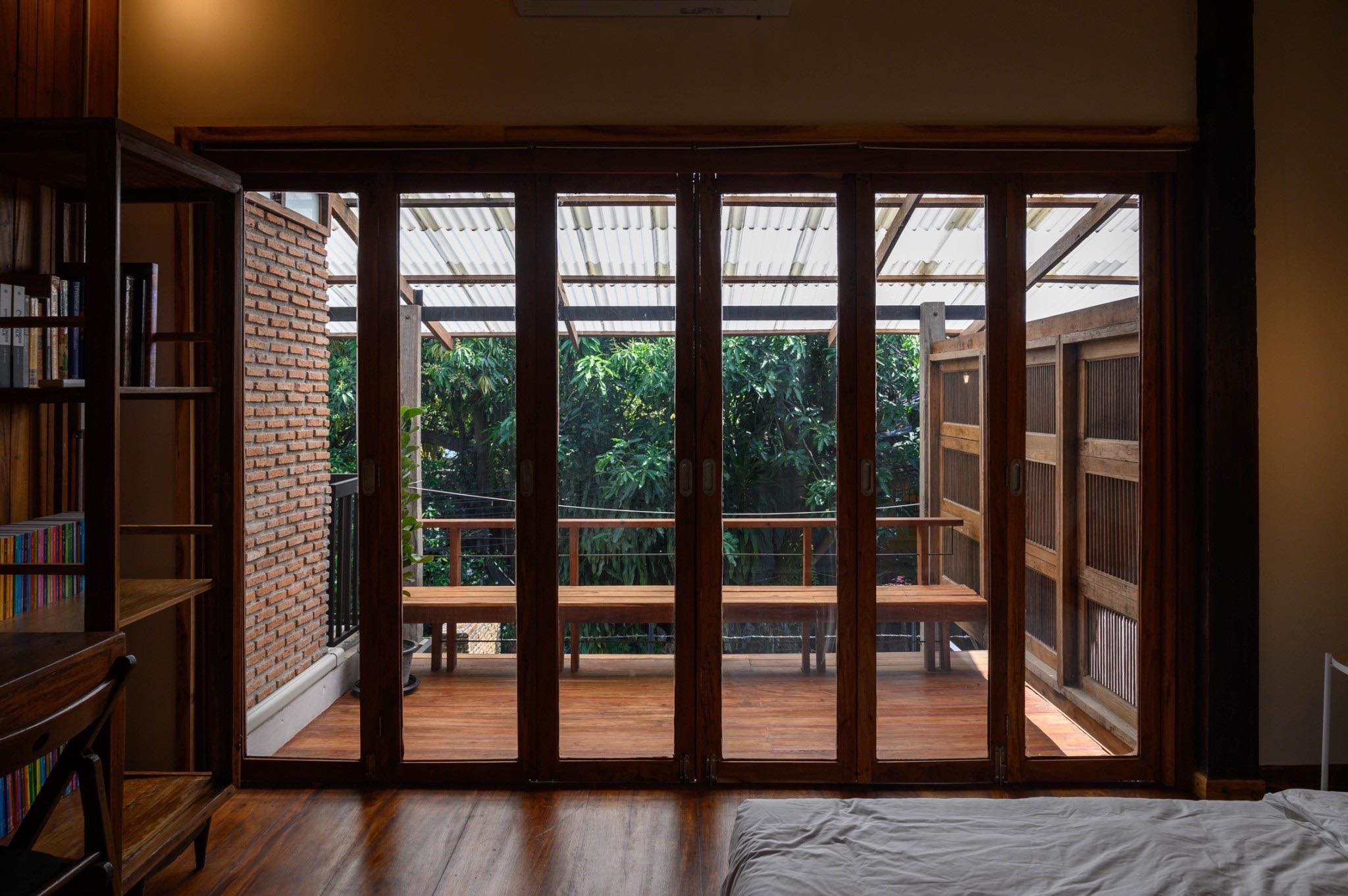 .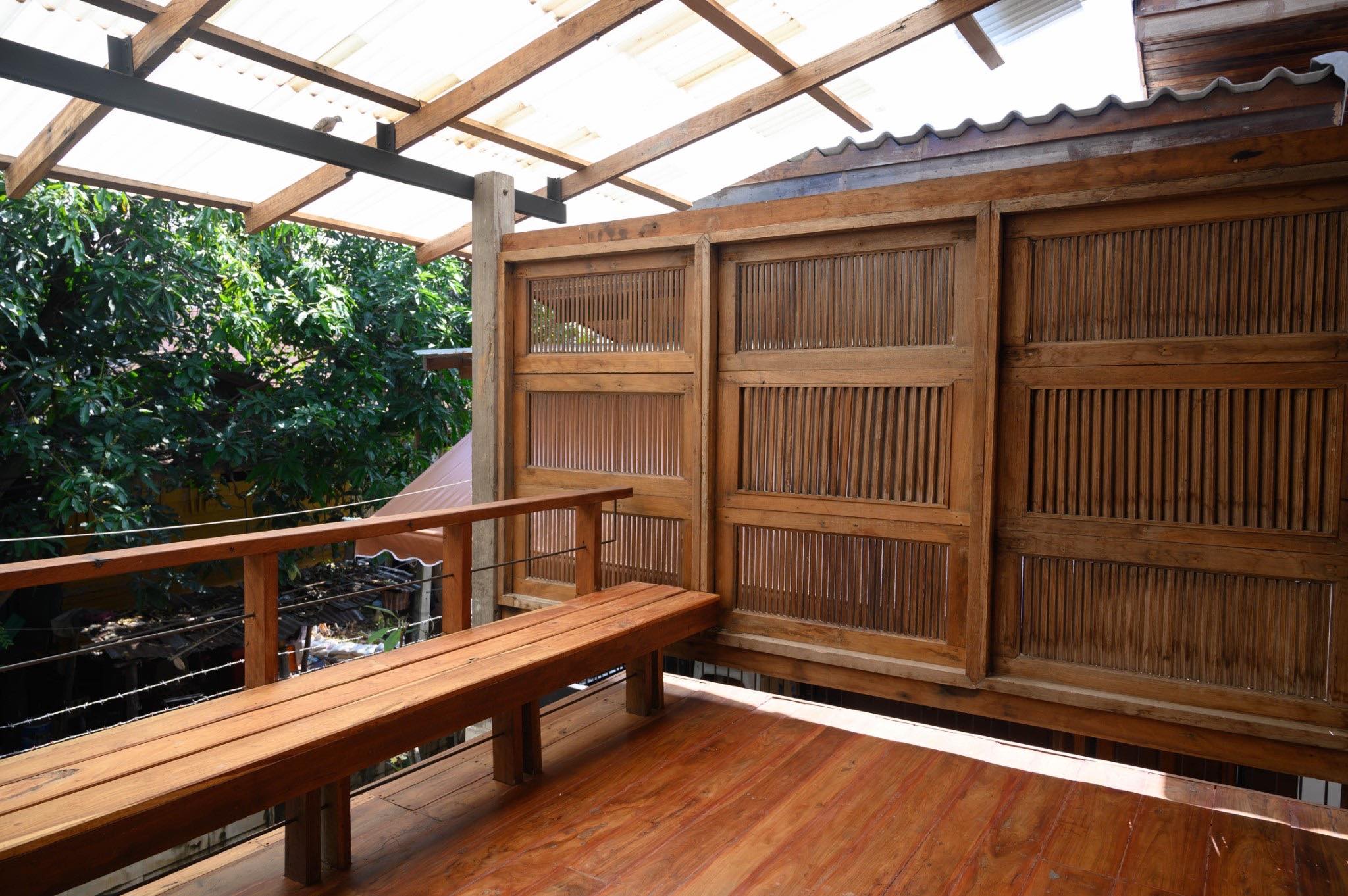 .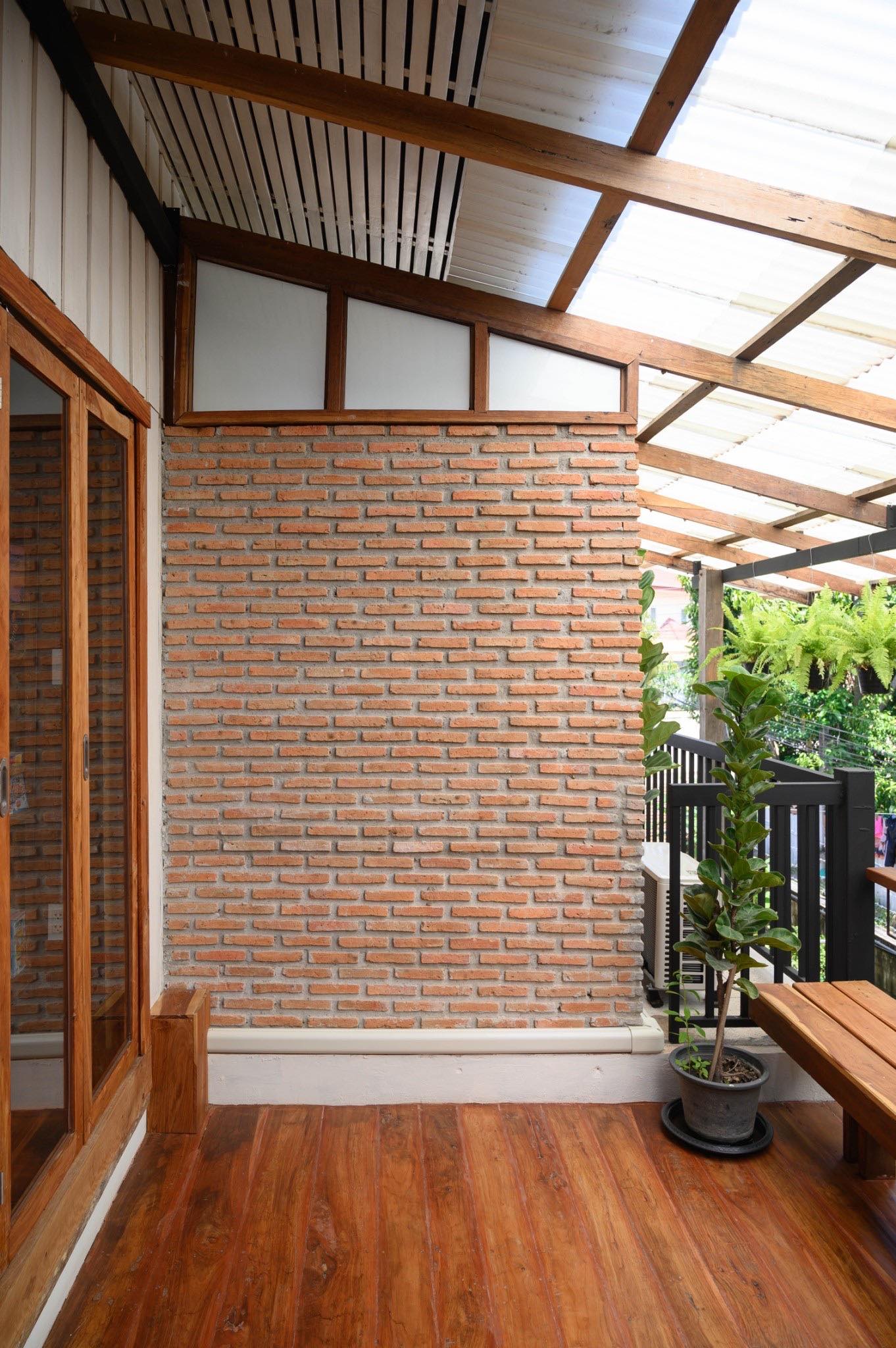 .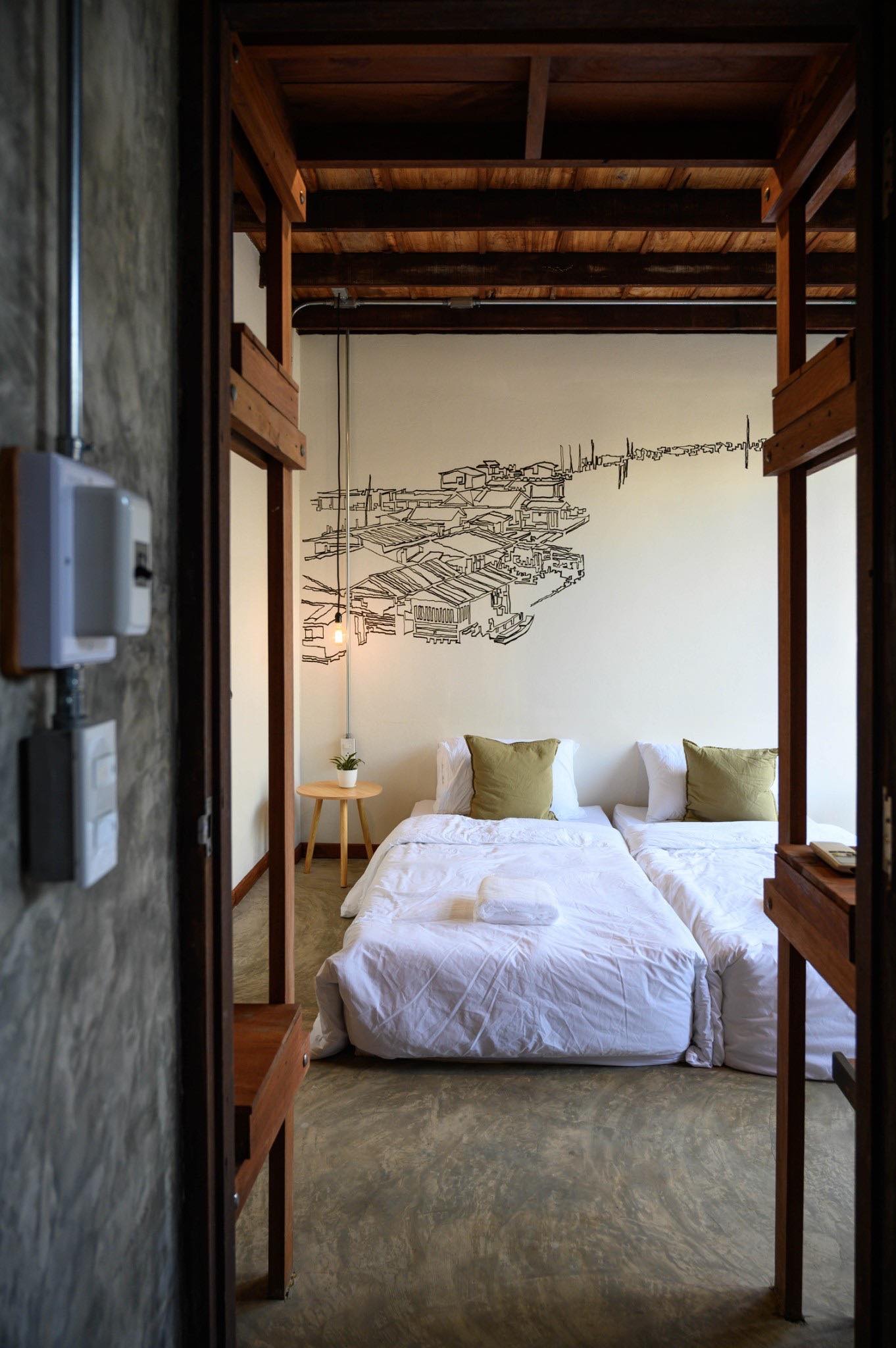 .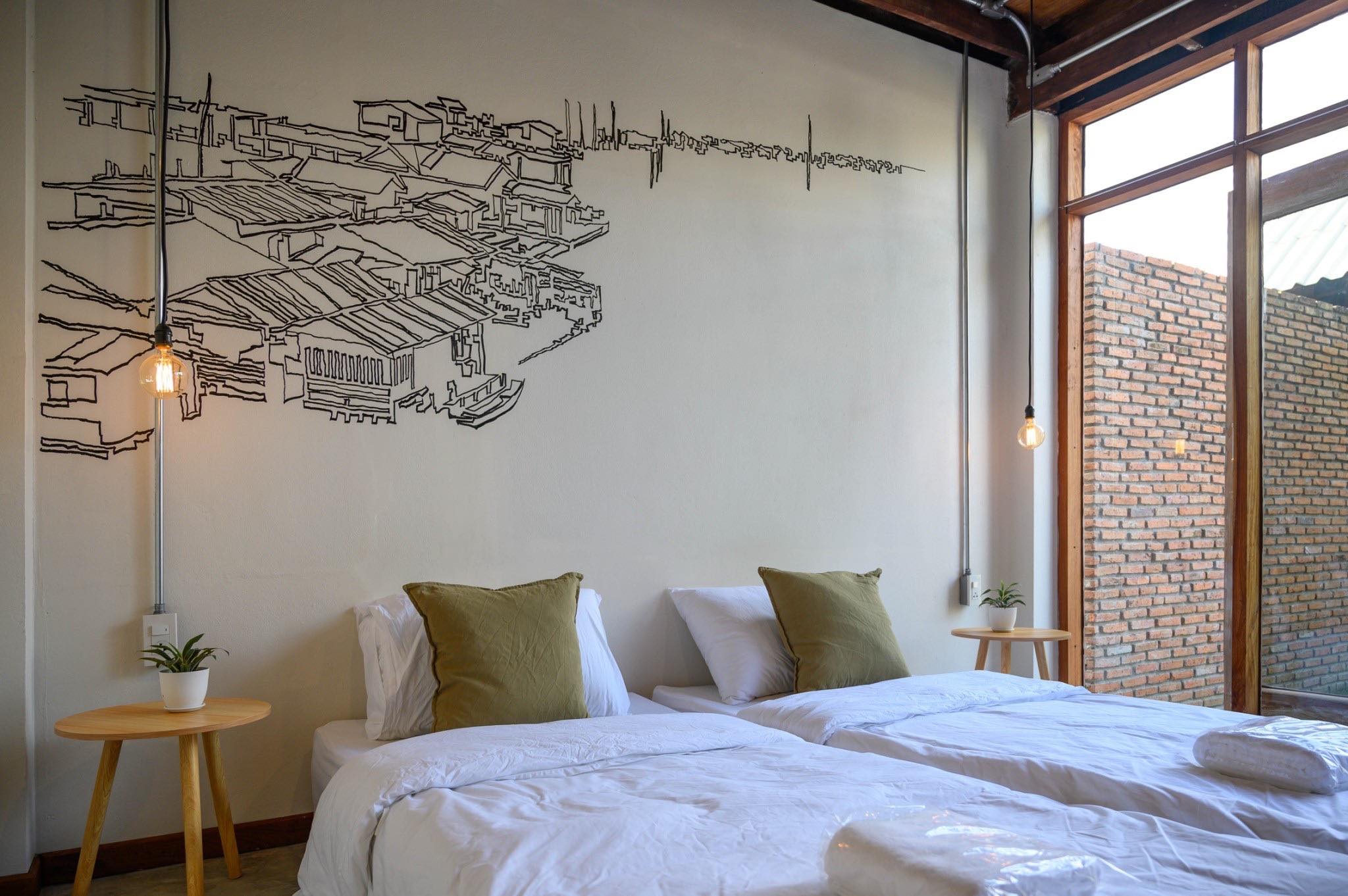 .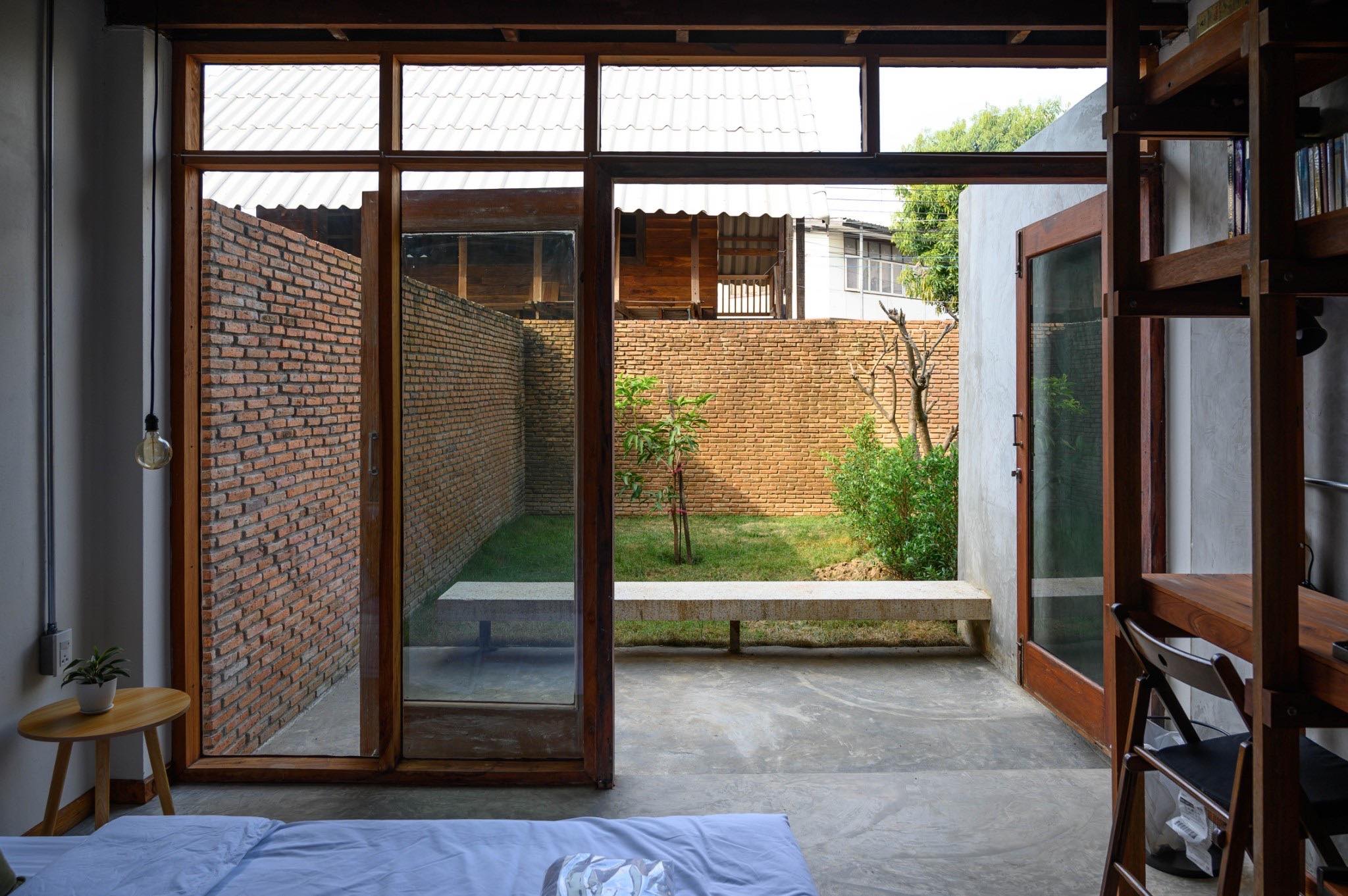 .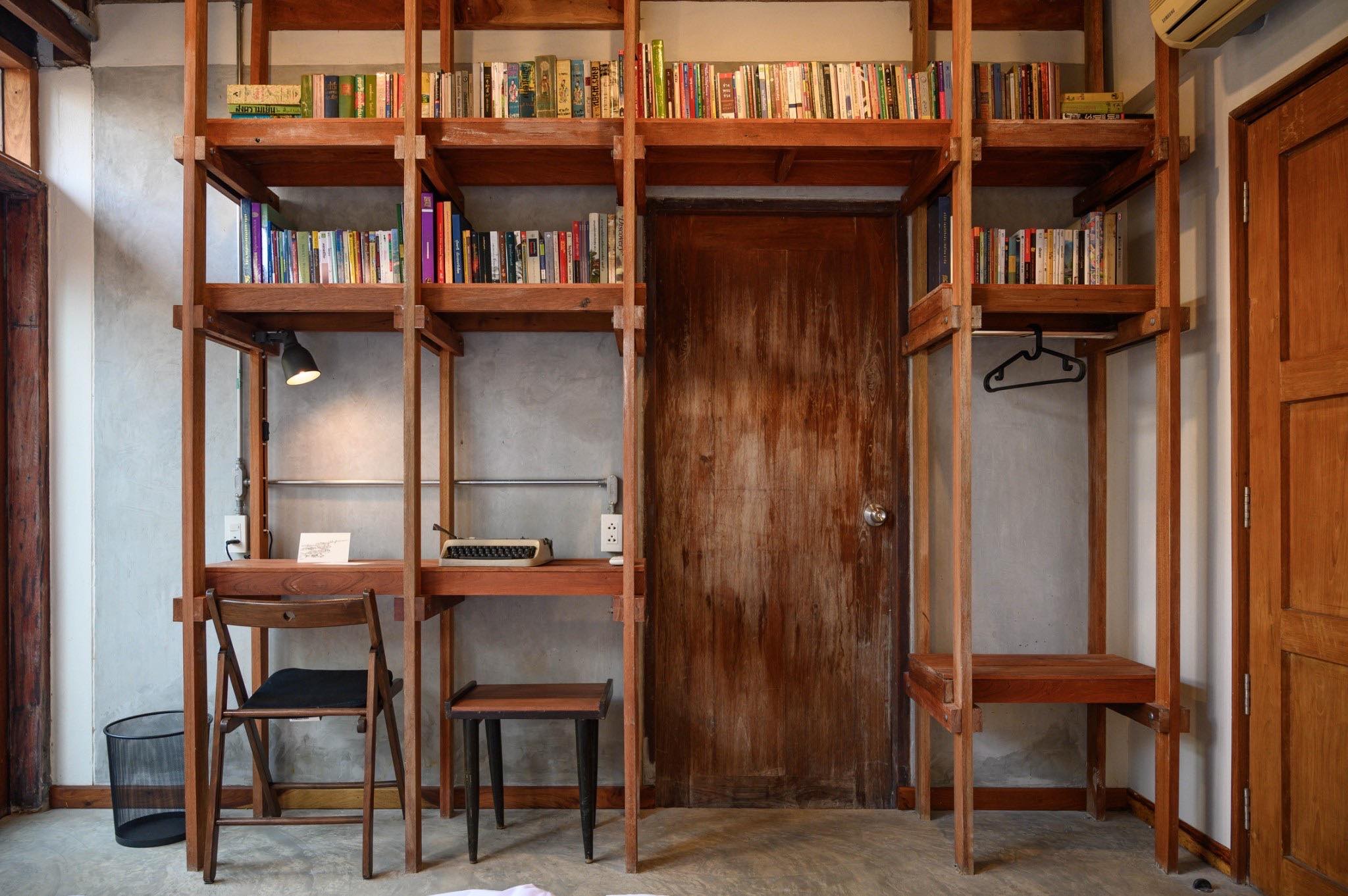 .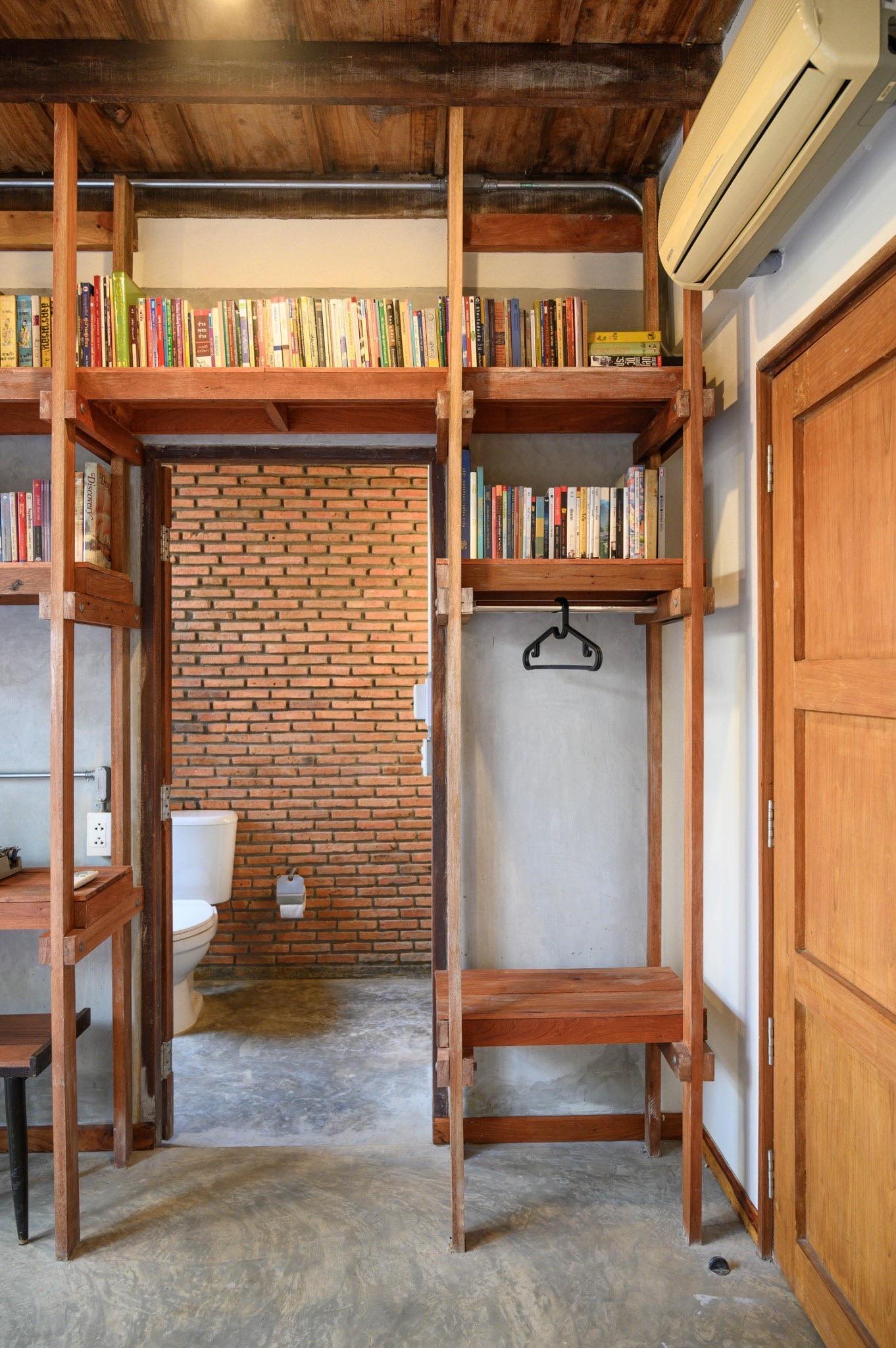 .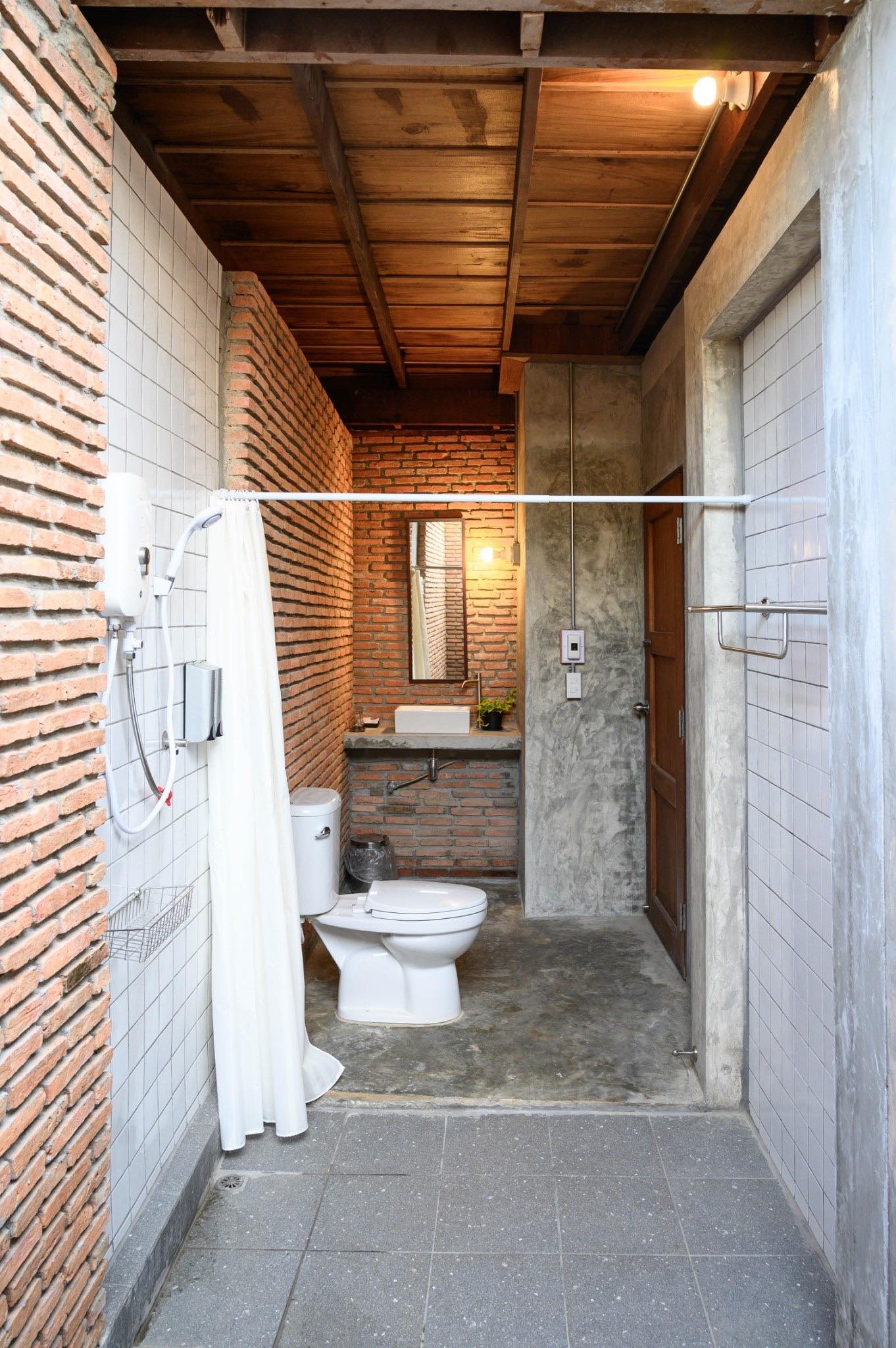 .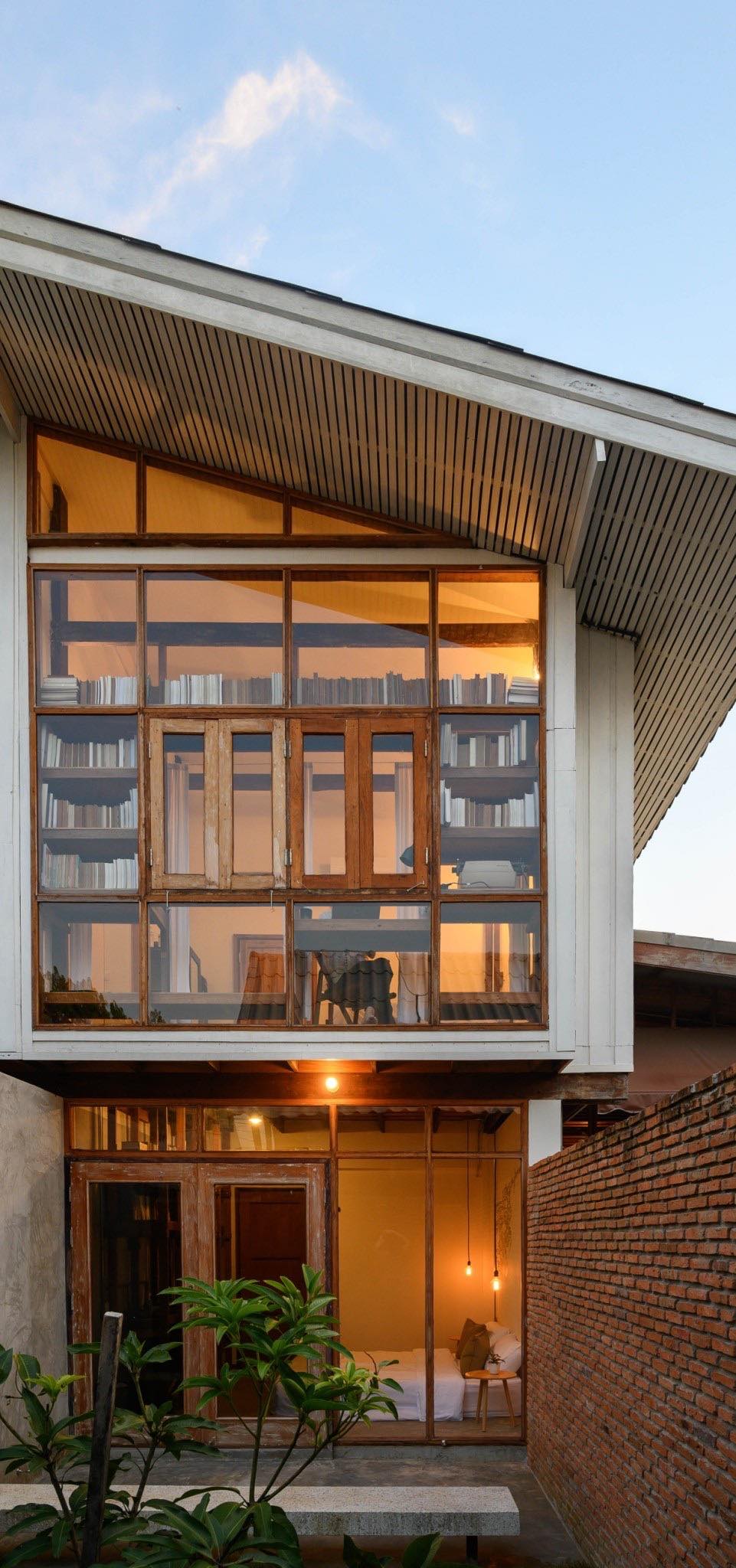 .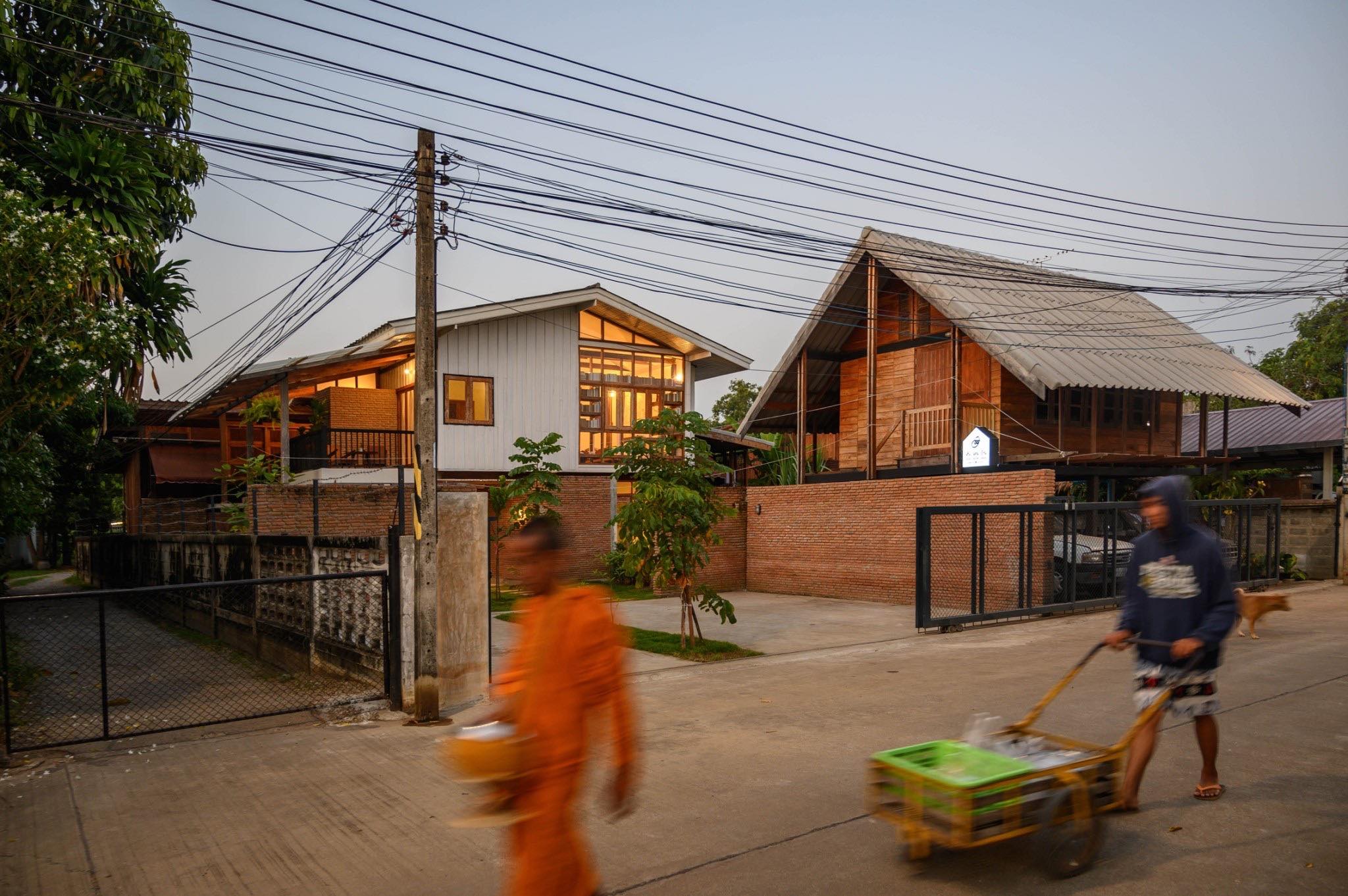 .
Credit: dsignsomething