Architects: Paloma Siqueira Arquiteta
Area : 222 m²
Year : 2017
Photographs : OKA Fotografia
Vila Oxalá is a set o two houses in a 1.475m2 plot on the Peninsula of Maraú, Southern Bahia, Brazil. It is located in a quiet area, surrounded by nature, and not far from the Barra Grande village.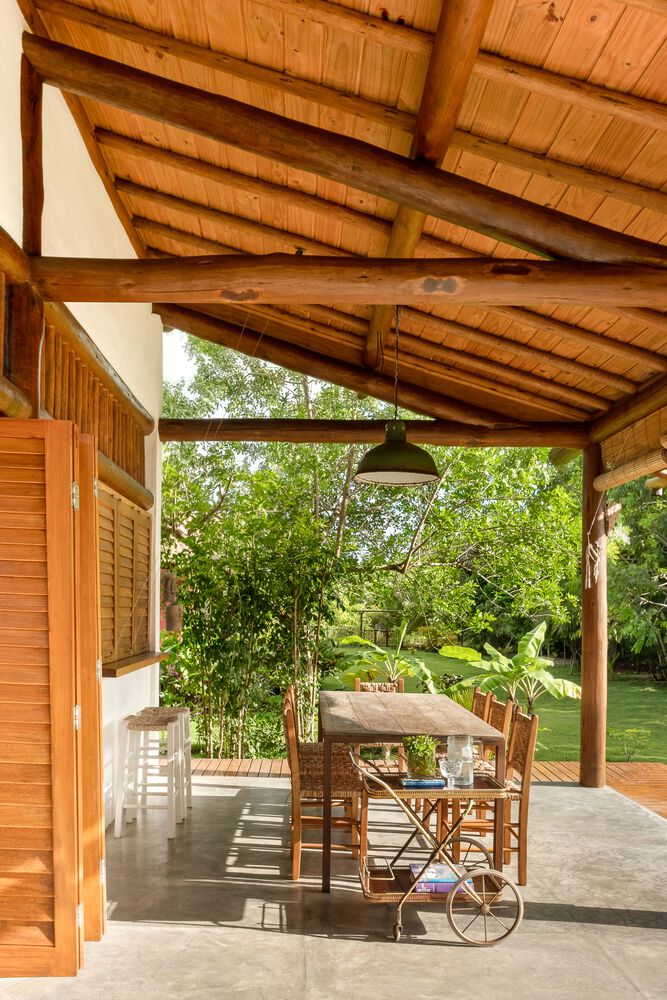 The main house, Vila Oxalá I, has been built as the first home of the owners, a couple from São Paulo, who were looking to slow down and raise their children.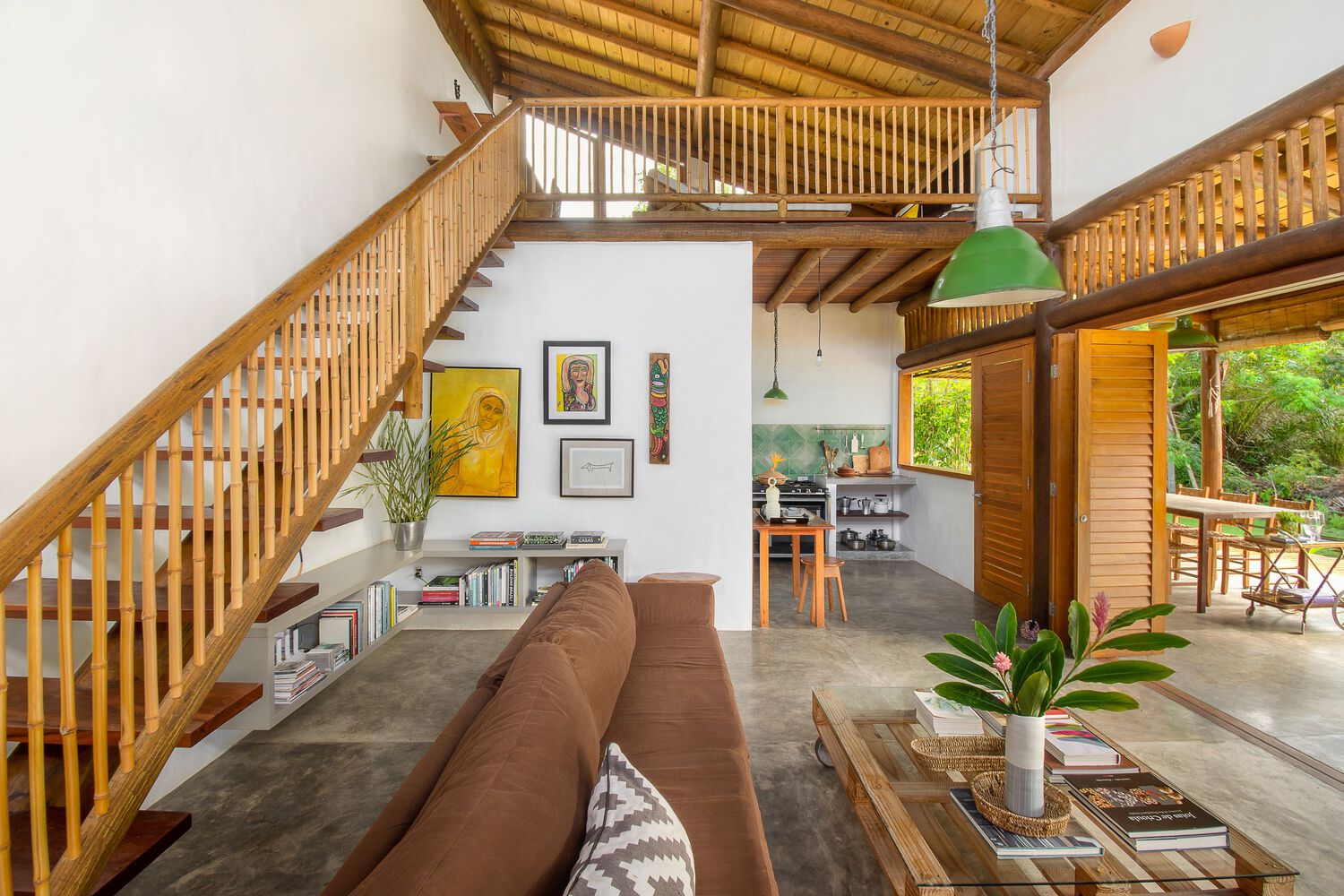 The project's concept is a house that merges indoor and outdoor living spaces with generous openings, garden views, and abundant natural ventilation.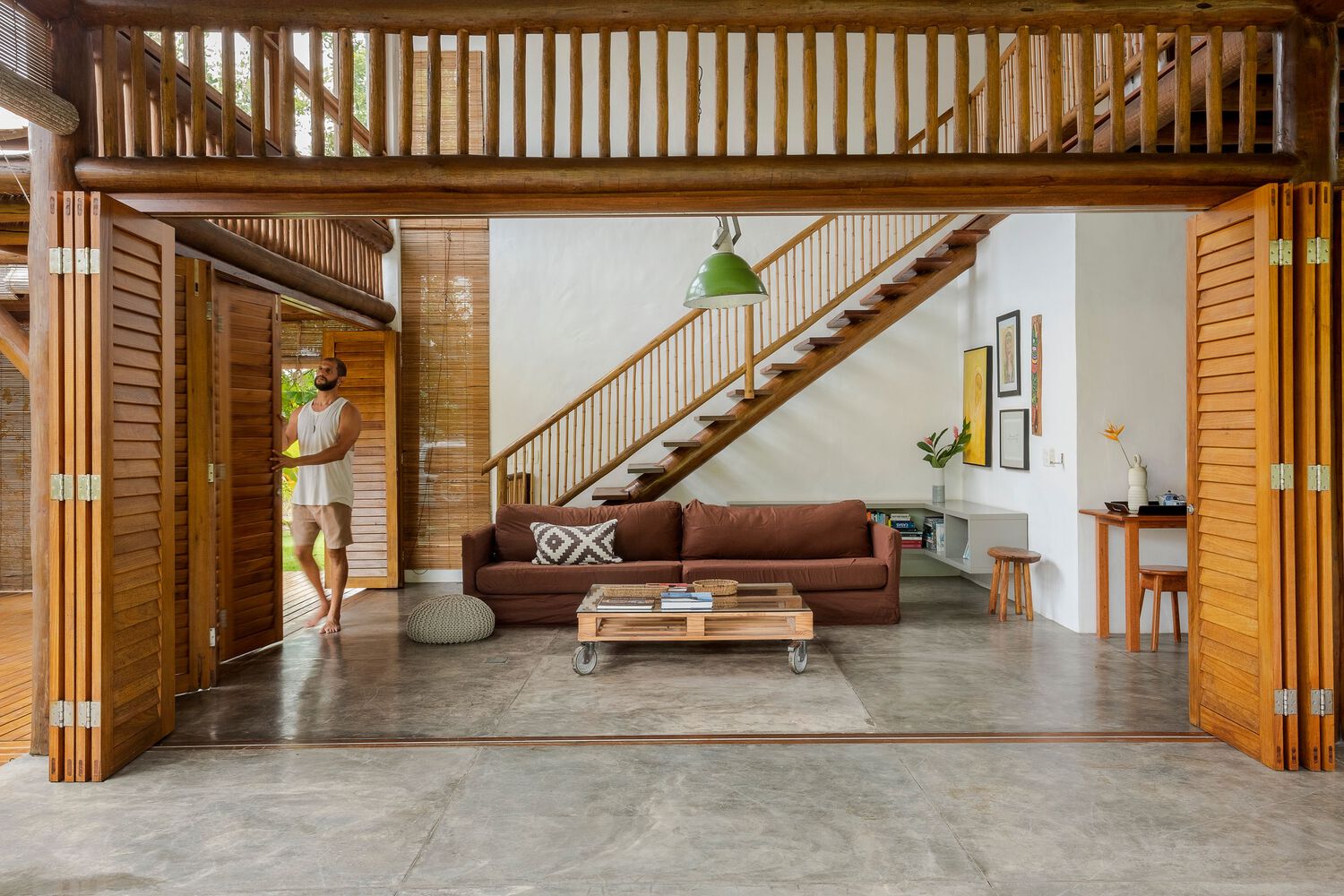 A practical house with compact yet comfortable rooms and wide views to enjoy the peaceful surroundings and the pleasant climate.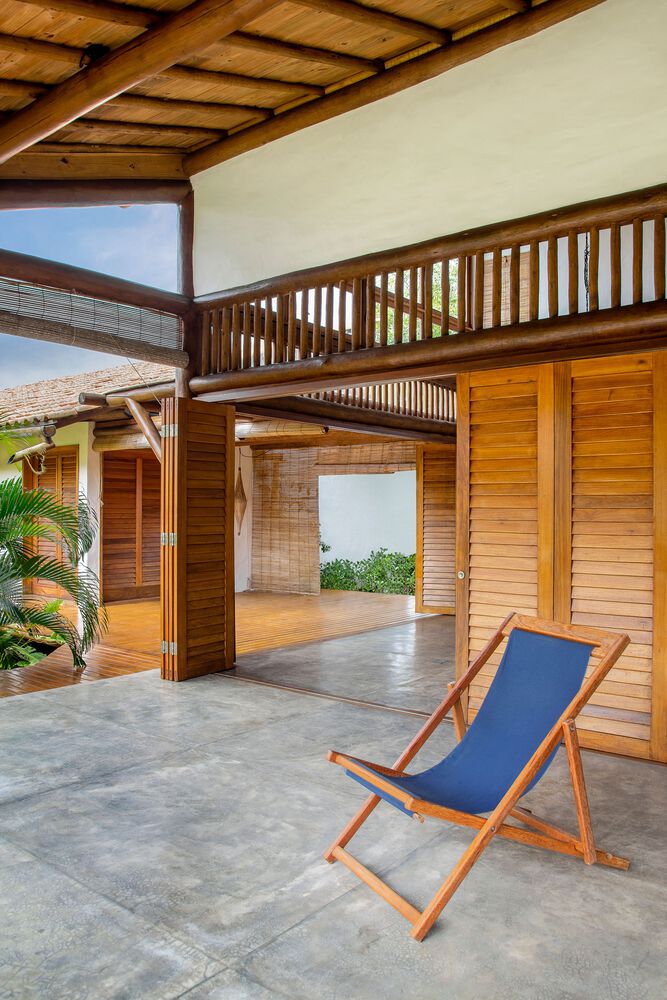 The project's volumetry is very simple, made of two blocks with gabled roofs, interconnected by wooden decks and a pergola.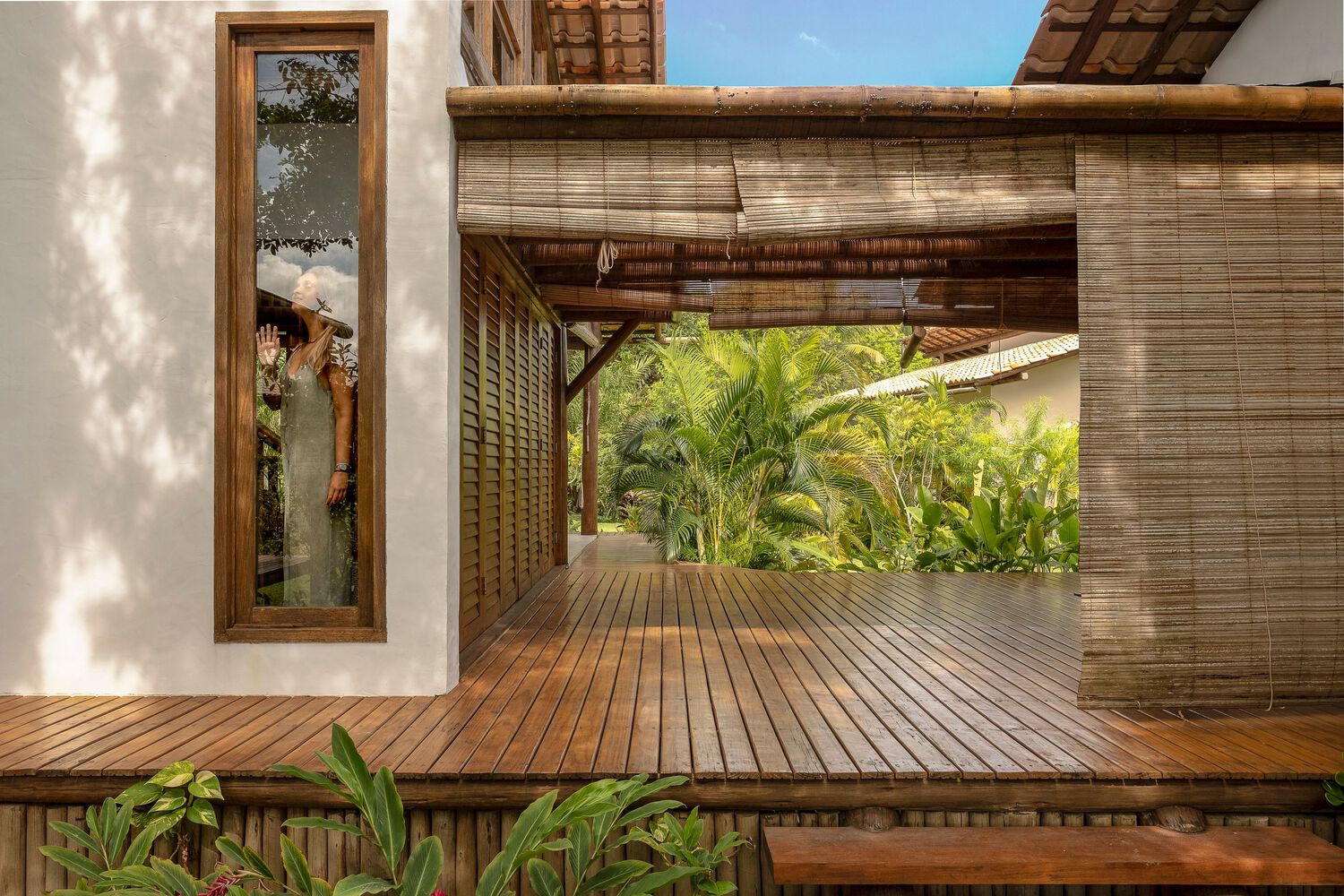 Circulation runs entirely outside, making both built volumes independently and preserving the sleeping area from the noise of the social area, as the owners usually host family and friends.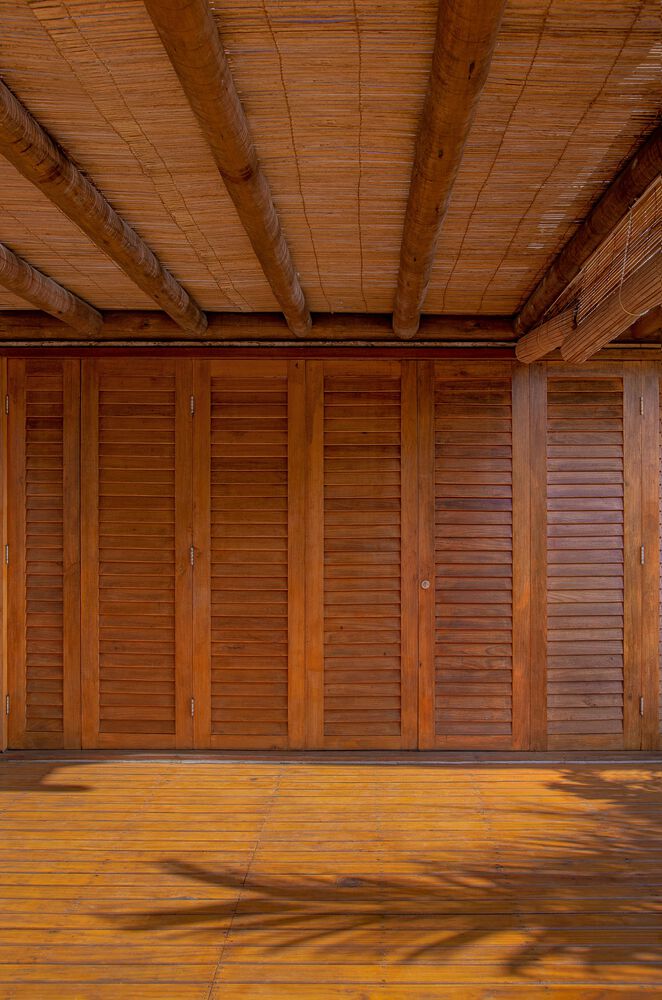 The materials were chosen based on what was readily available locally. The house was built using traditional construction methods such as concrete, clay blocks, and wood, to keep it simple and utilize as much local knowledge and technologies as possible.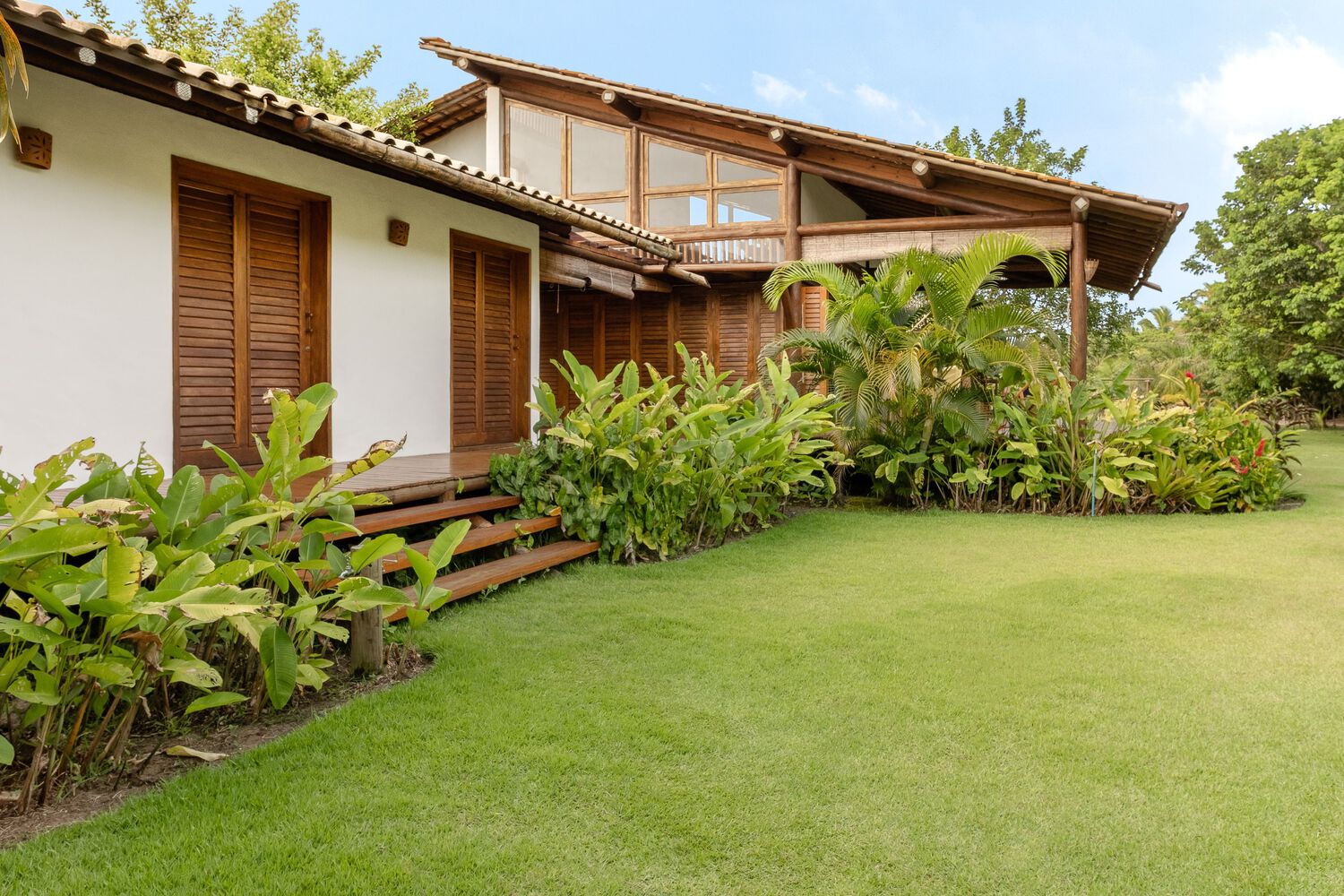 Regarding bioclimatic criteria, the main orientation was defined as east-west, ensuring that all main rooms receive the morning sun and are protected from the afternoon heat by the wet area.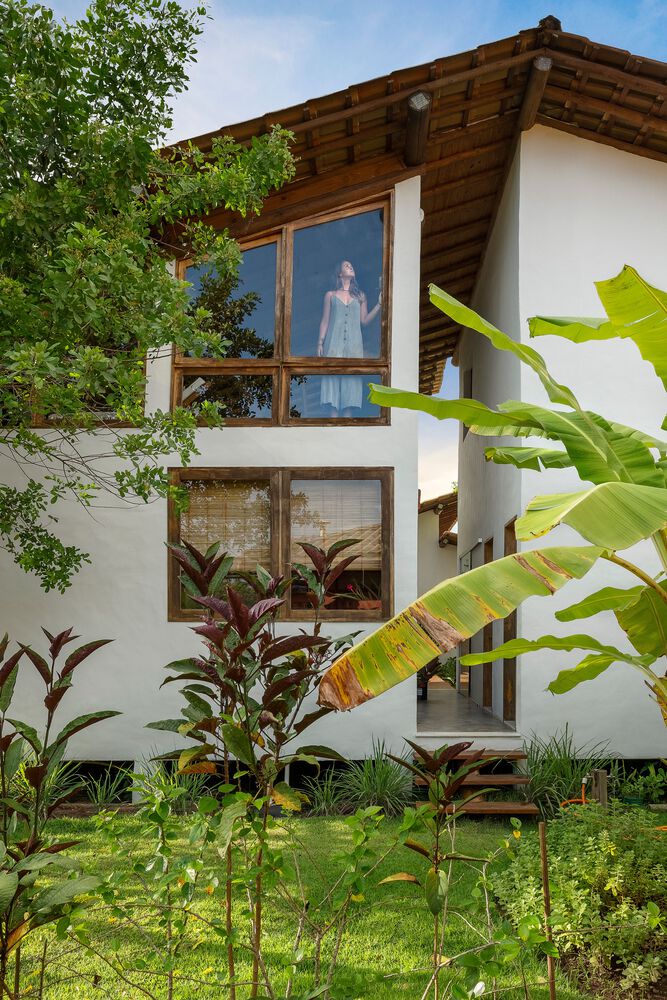 All enclosed spaces have abundant natural cross-ventilation provided by the primary openings that are directed towards the prevailing winds and secondary ones in the higher part of each room.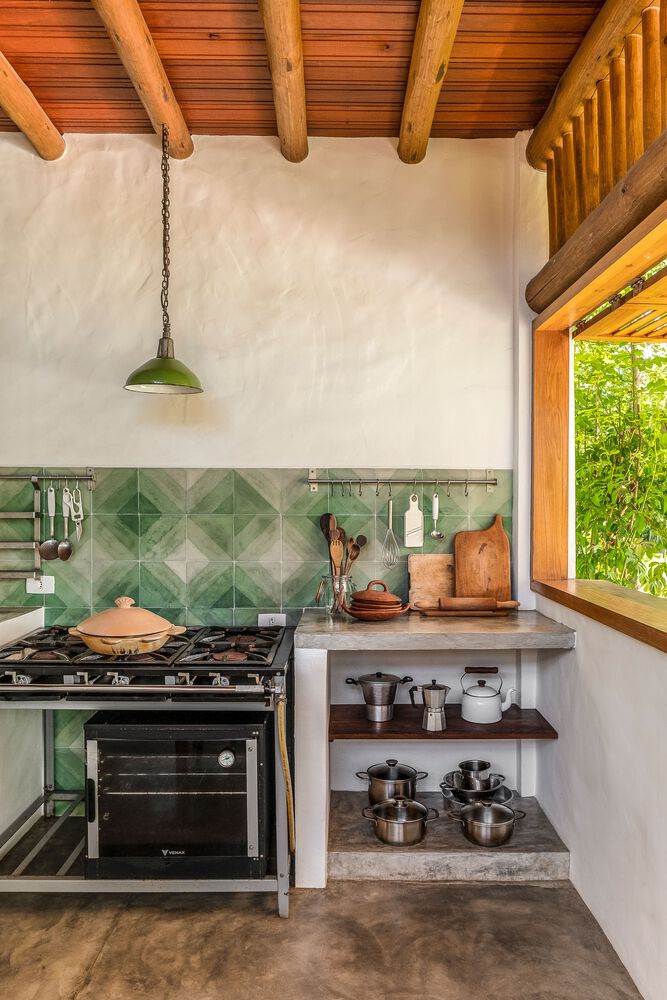 Spaces located facing the west facade have high ceilings and cobogós (hollow bricks) to help dissipate excess heat, keeping the house cool enough to avoid the use of air conditioning in the bedrooms for most of the year and all year round in the social area.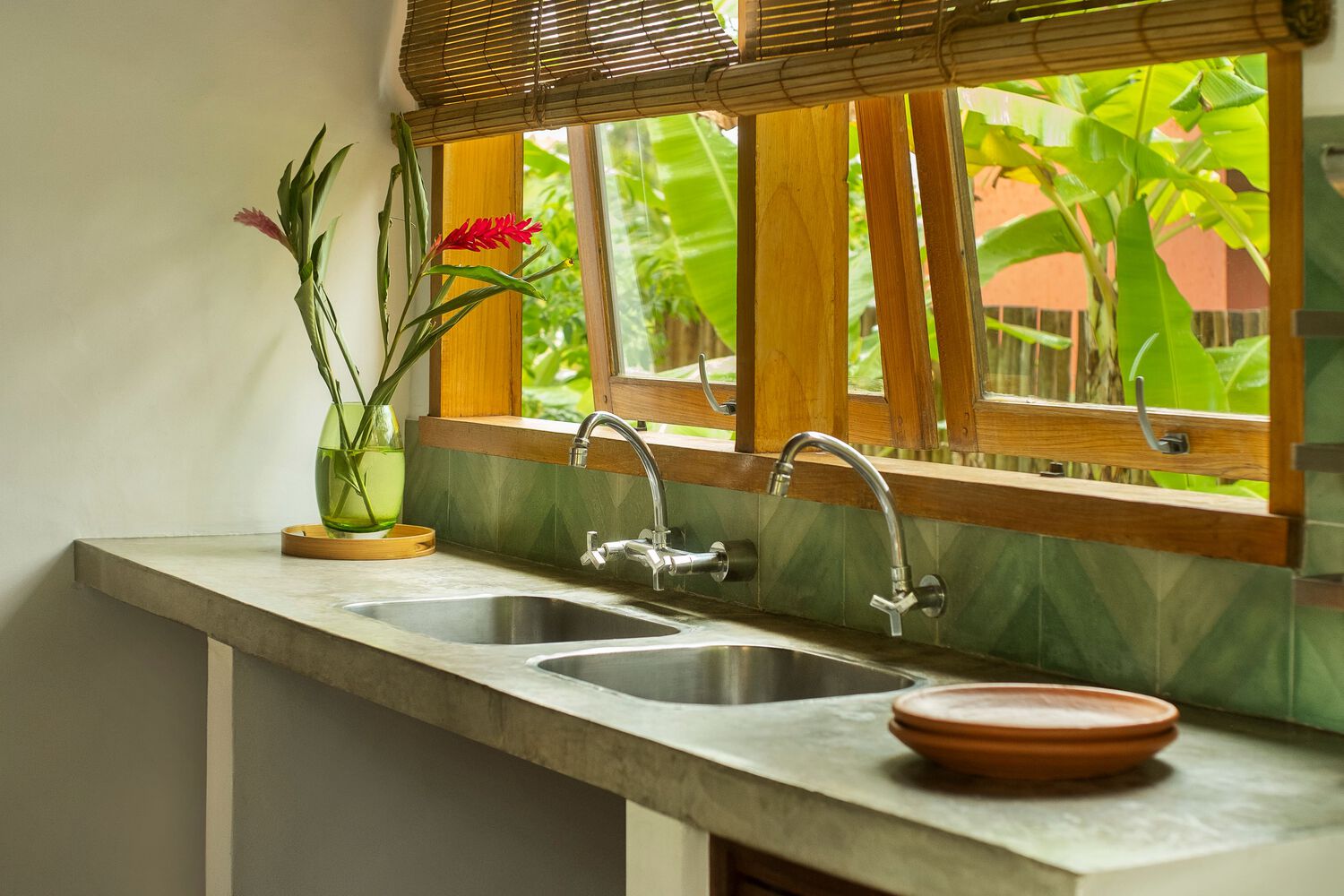 Both ventilation and sunlight can be controlled in different ways, either by the wooden hinged shutters or by roller blinds made of palm straw, which also provide privacy on the terraces when desired.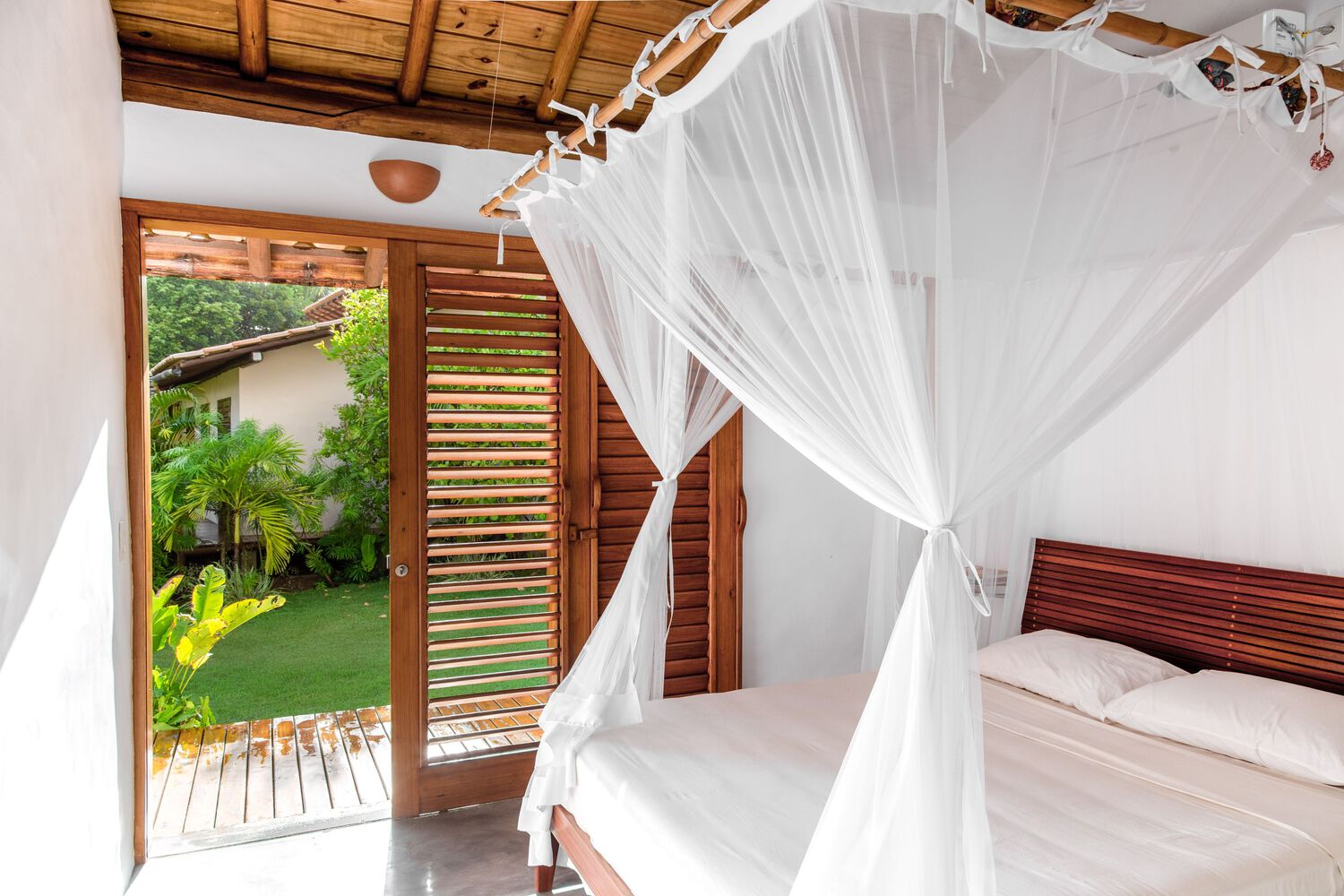 The house is suspended from the ground by about 70cm, which isolates the floor from humidity in the rainy season and piping installations are easily accessible for eventual maintenance.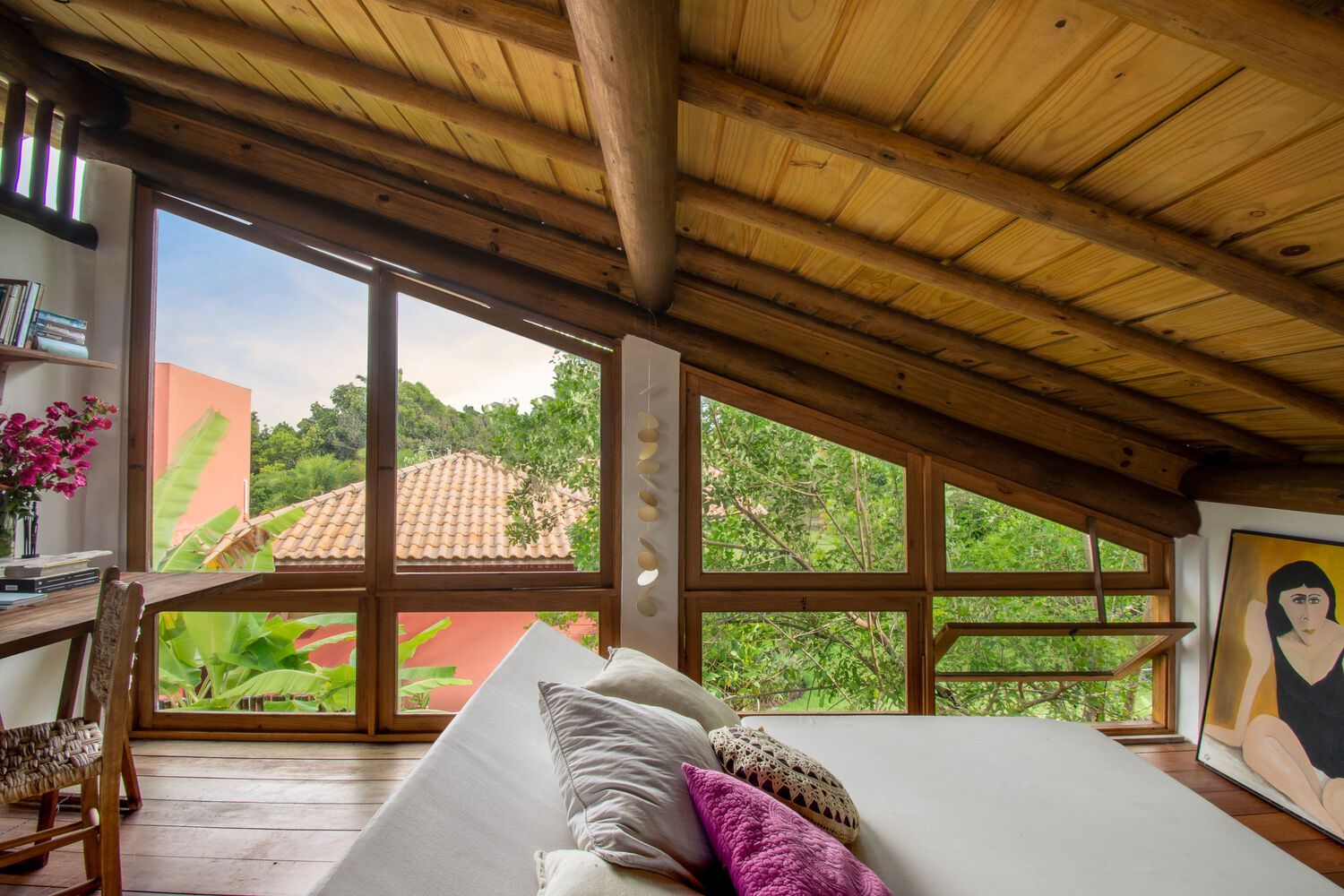 .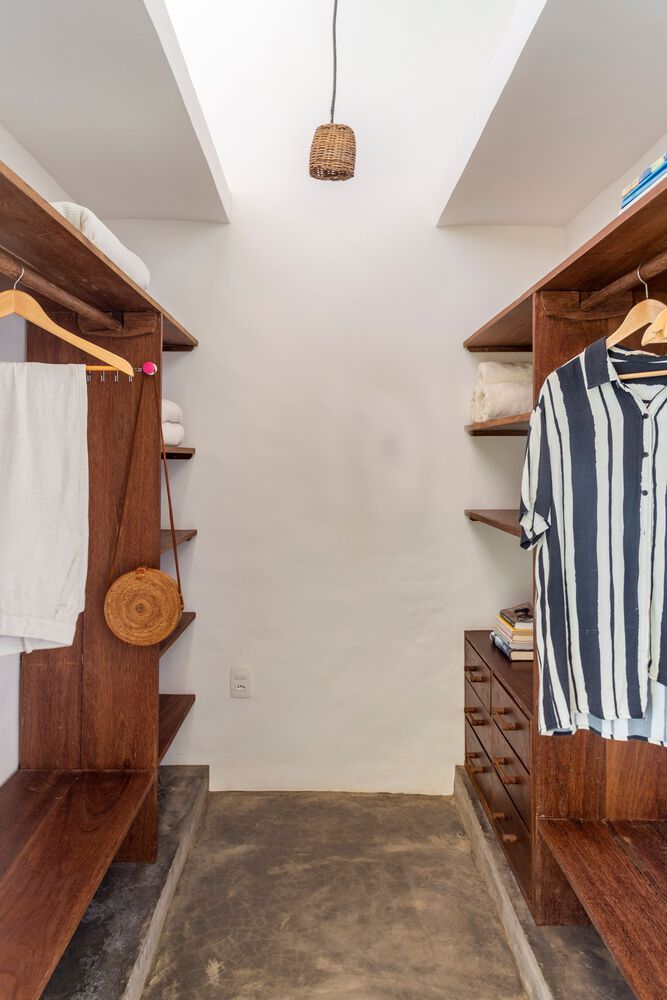 .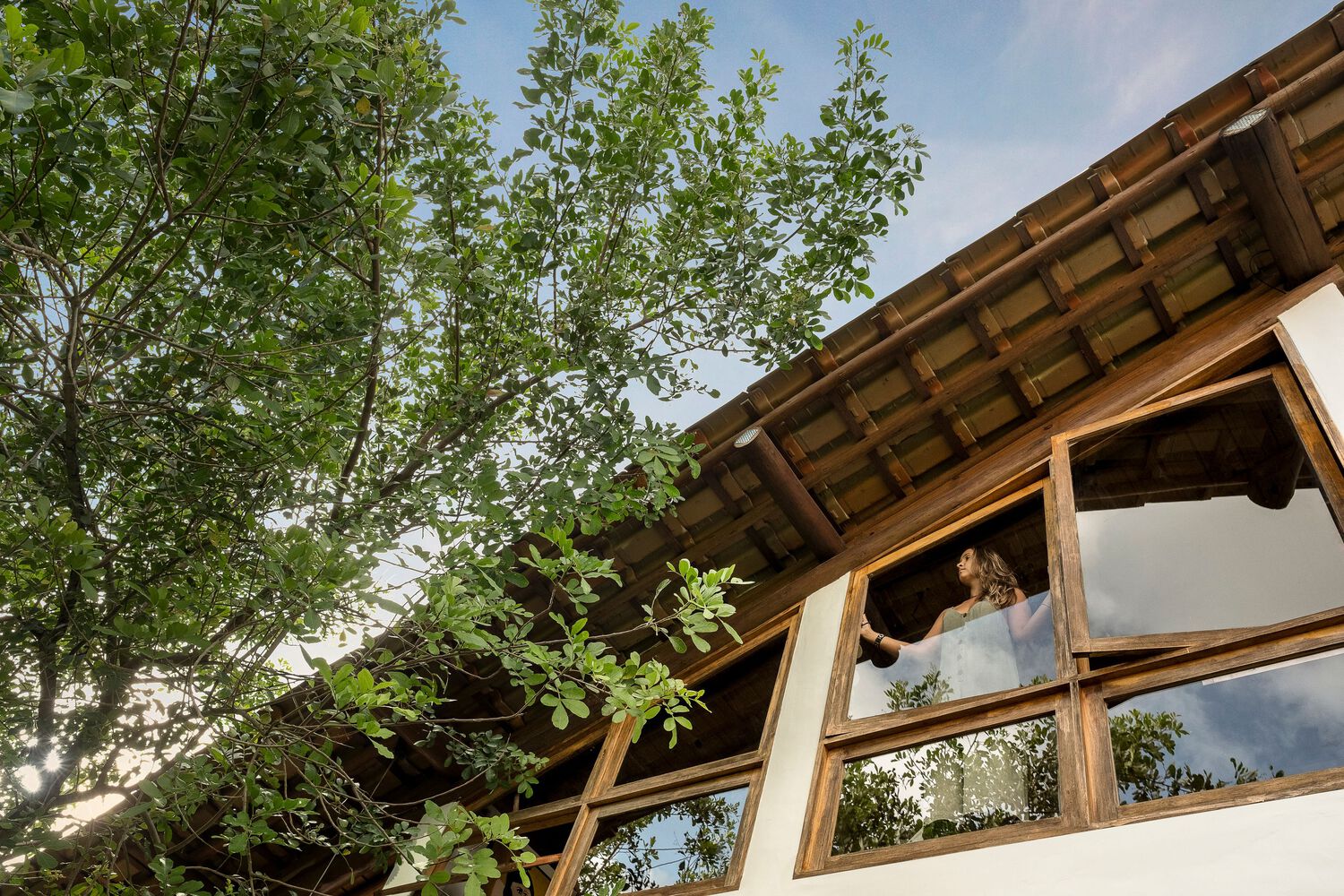 .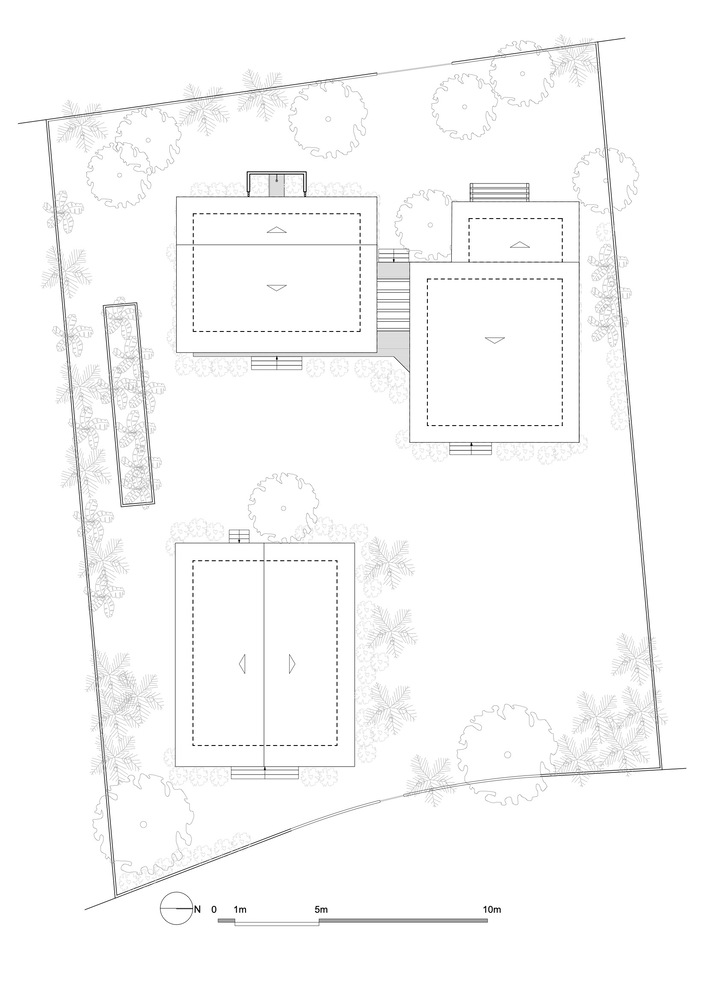 .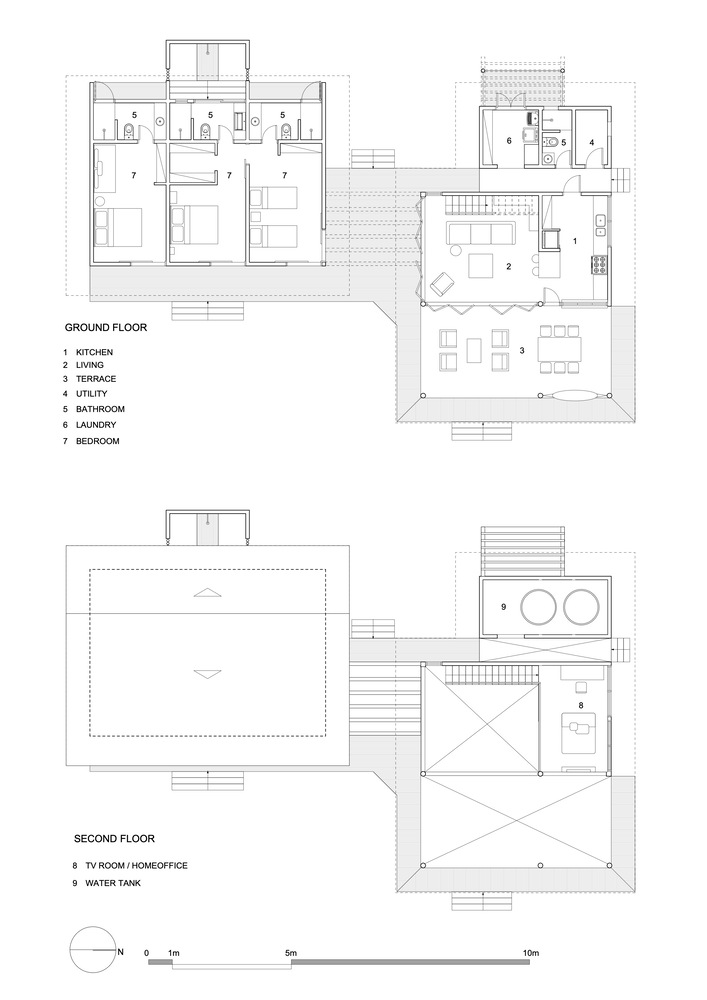 .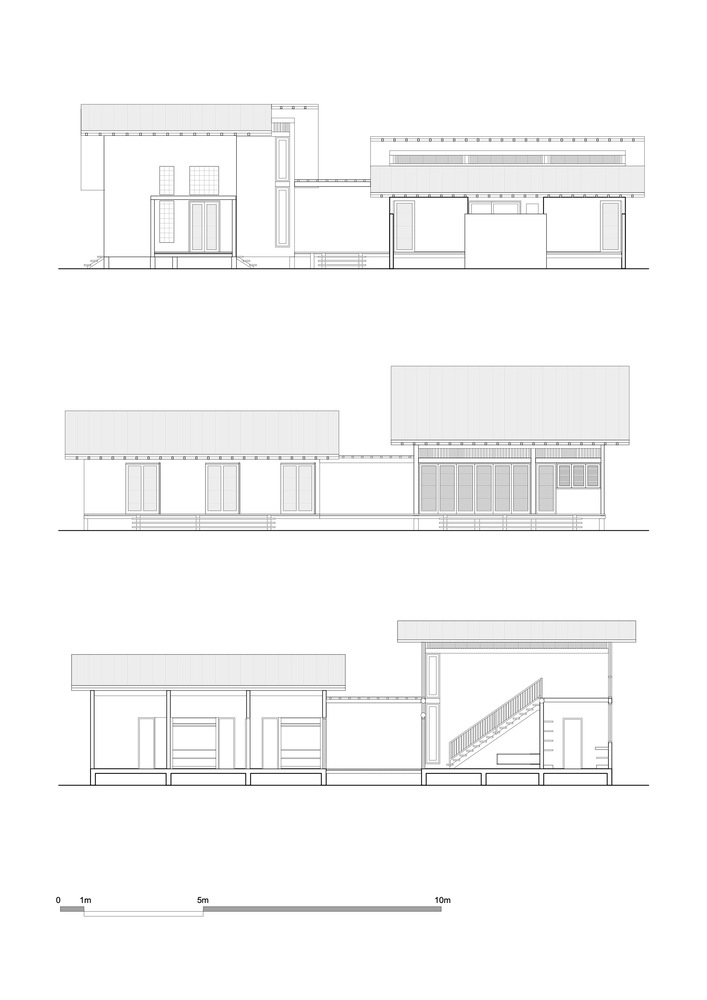 .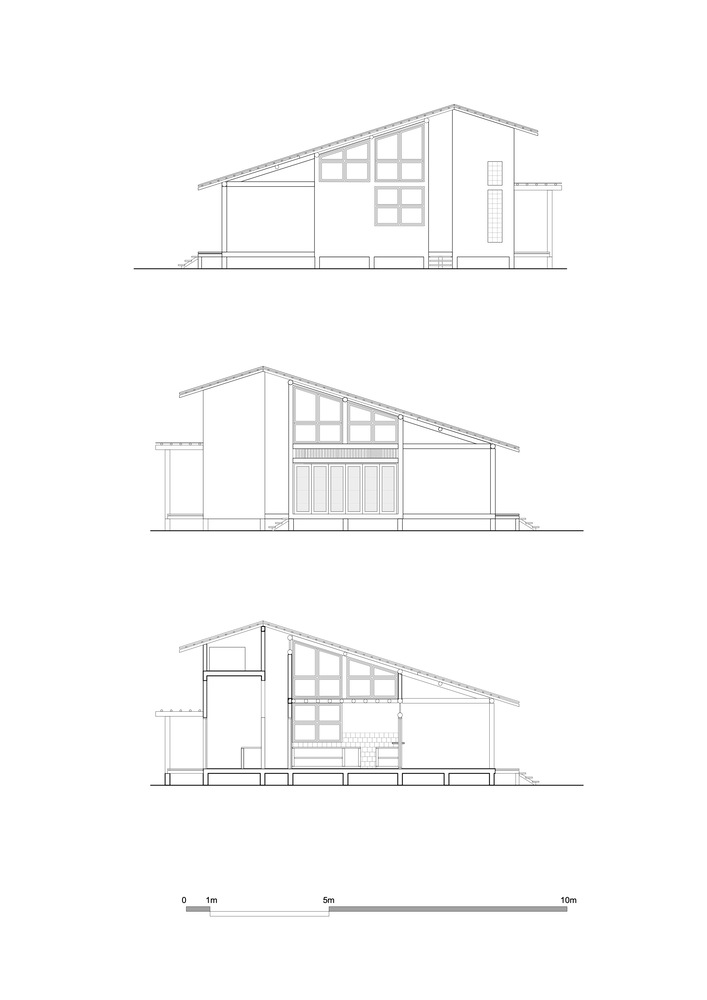 .
Credit: ArchDaily