Courtney Wafzig is a small-business owner with an imaginative eye. On her website, she sells her own artwork, as well as kilim pillows, she's collected.
At her two booths at The Fleur de Flea Vintage Urban Market in Louisville, Kentucky, she stocks vintage Blue Willow dishes, chinoiserie items, and furniture and chandeliers she has painted for resale.
"I also always try to have one of my paintings and kilim pillows for sale. I like to keep it colorful and unique," Courtney explains.
Also Read: Colorful Coastal Cottages
Besides using her creativity for her business, Courtney also uses this talent to redesign rooms in her home. She picks one inspirational piece and then styles the rest of the space to match it. For instance, she chose the wallpaper in her kitchen first. Because it reminded her of a colorful storybook cottage, she selected matching elements, such as the scalloped range hood and the lattice cabinet under the farmhouse sink. The wallpaper's pattern also determined the kitchen's color palette.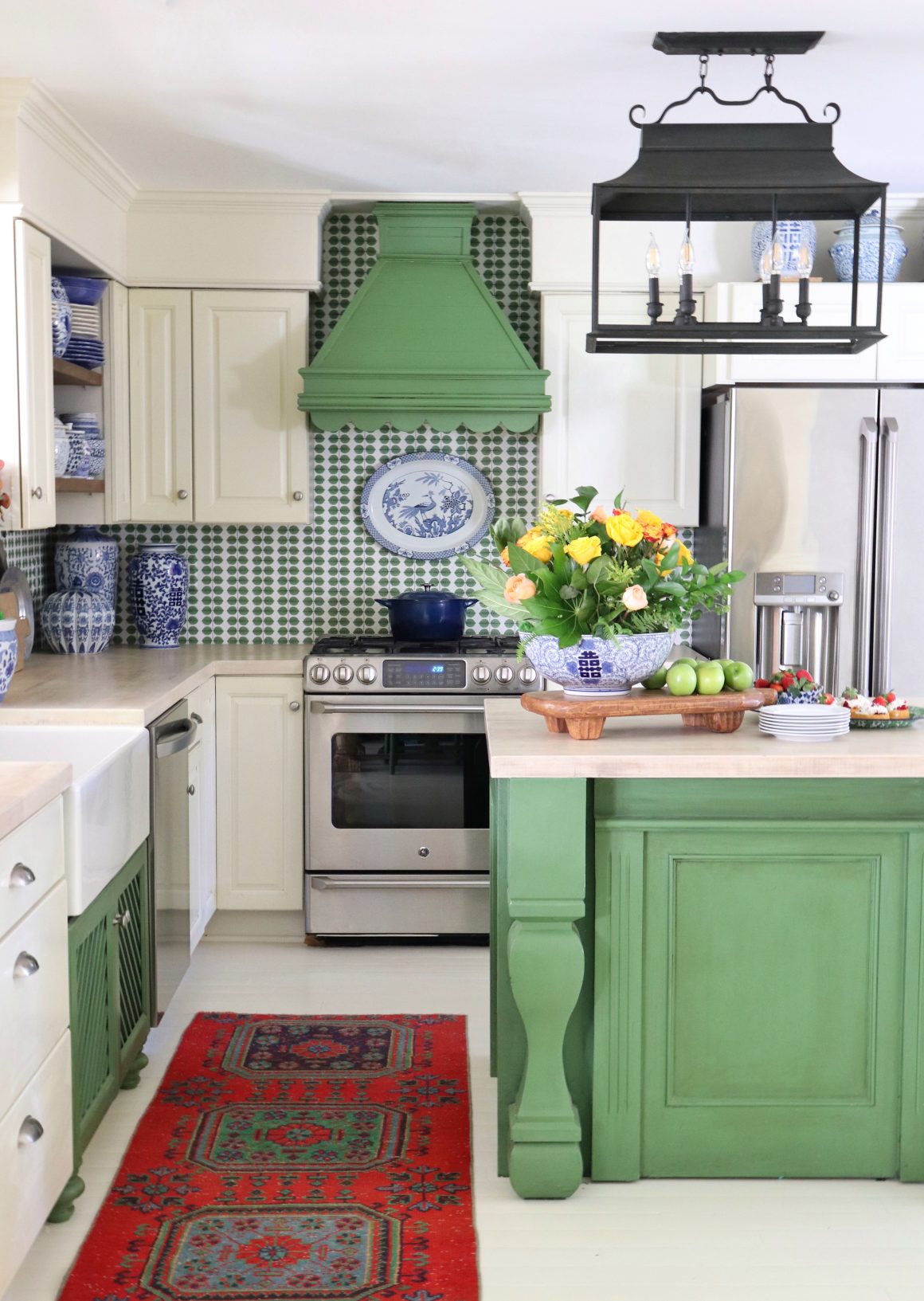 "The green of the leaves led me to use that color on the sink cabinet, island and range hood," she shares.
Courtney happily utilizes green in all her designs because it's one of her favorite shades.
"I like to use so many colors, so keeping a constant throughout helps tie everything together," she points out.
Also Read: Cottage of Many Colors
To make things whimsical, she adds pops of color wherever she can.
"In my kitchen, I used a vintage Turkish runner in front of the sink to keep things cheerful and unexpected," Courtney says.
And because she used two different wallpapers and several green and blue accents, she picked simple, black light fixtures for her kitchen. She also likes to showcase plants and flowers in her décor, as well as the blue-and-white dishes and ginger jars she's been collecting for 15 years.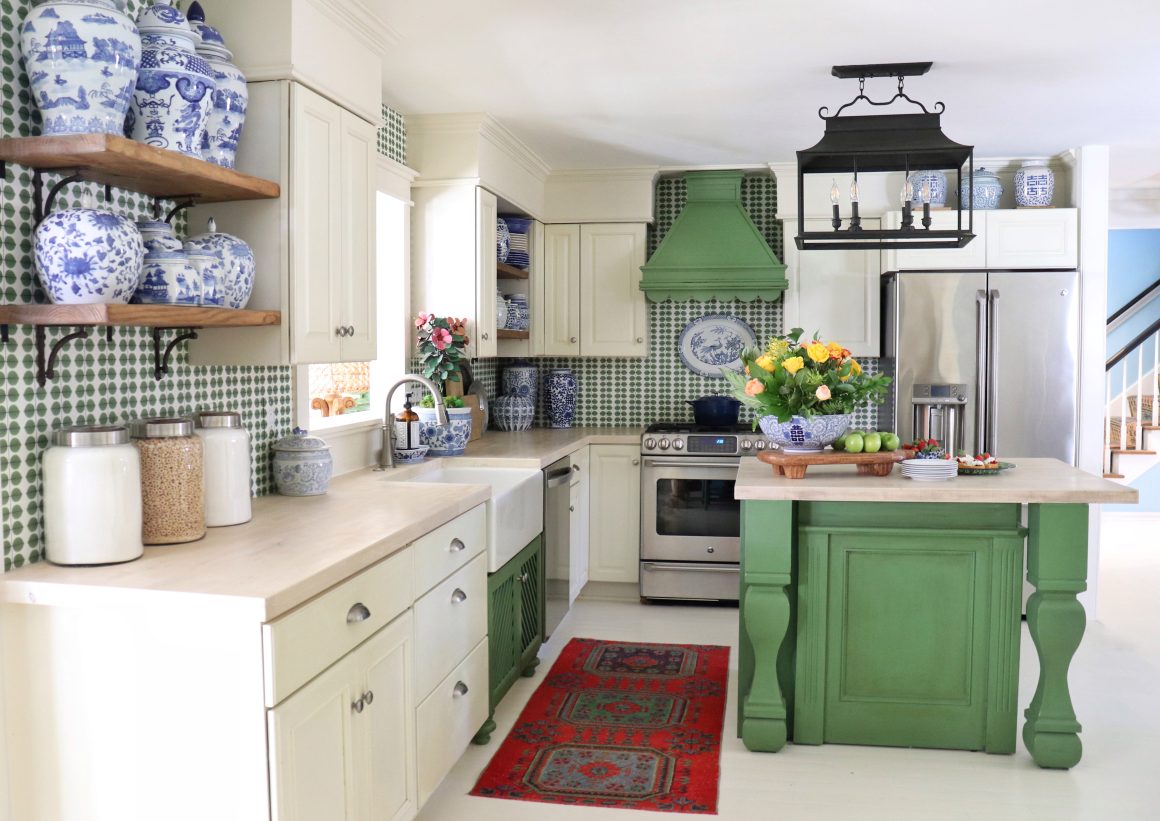 To see more of Courtney's home and business